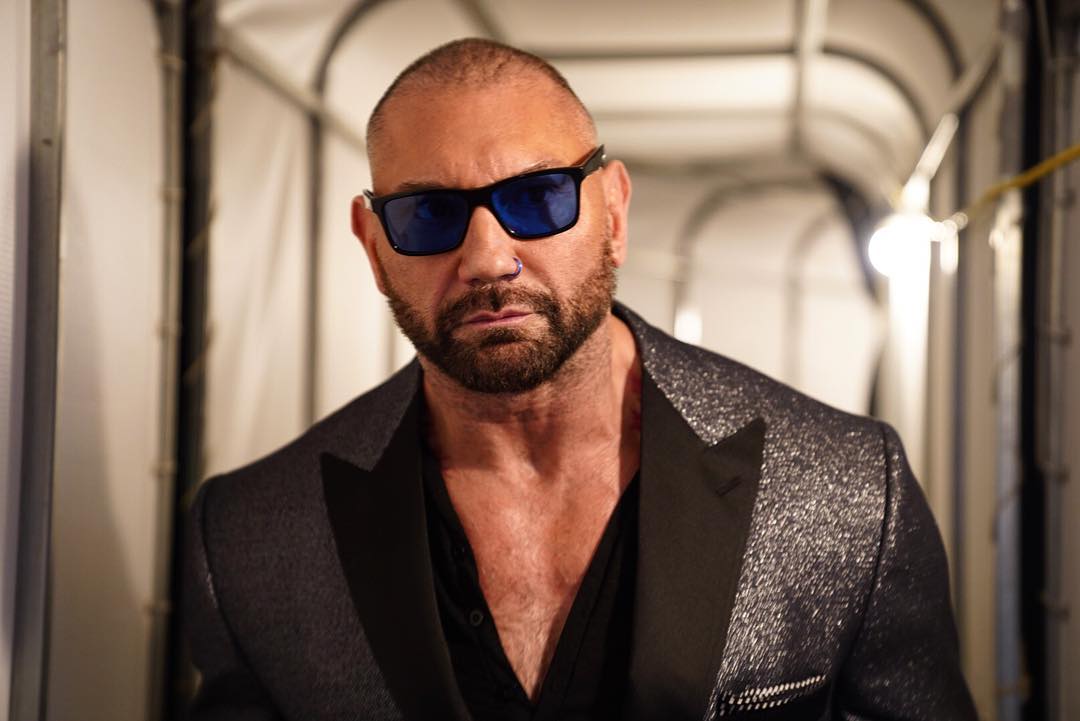 RAW Recap for the March 11, 2019 Episode of Monday Night RAW
Hour 1 of 3
This weekly dosage of Monday Night RAW begins with The SHIELD making their way to the ring.
Roman says that if Fastlane really was the last night for The SHIELD then he regrets nothing. He says that he wants a match for the first time in a long time on RAW. Roman says Seth has serious business with Brock Lesnar.
Reigns, Ambrose, and Rollins do the triple fist bump. Reigns and Ambrose leave, but Seth stays back.
Seth begins to talk, but he's interrupted by Paul Heyman. Seth says that Brock Lesnar seems to have a tougher time wrestling against smaller people. He says that he is more than "well equipped" to beat Brock. Seth says he's bringing the Universal Championship back to RAW.
Heyman says Brock almost lost to smaller opponents because he had little to no time to prepare. A promo package plays to show off Lesnar a little bit. Heyman says Rollins doesn't know anything about Brock Lesnar.
Shelton Benjamin, a SMACKDOWN LIVE SUPERSTAR, attacks Seth from behind.
One on One: Shelton Benjamin vs Seth Rollins
Result: Rollins pins Benjamin
Rollins wins with the Curb Stomp
WWE Intercontinental Championship One on One: Finn Balor (c) vs Bobby Lashley
Result: Lashley pins Balor to become champion
Following a distraction from Lio Rush, Lashley hits a Spear in mid-air to win and become champion
Charly Caruso interviews Baron Corbin about his previous comments about Roman Reigns. Baron basically says he's going to beat Roman because Reigns is weak from cancer.
Hour 2 of 3
Ronda Rousey takes to the ring next. Ronda calls the WWE Universe cowards. She says she got Charlotte disqualified at Fastlane so she could beat both Becky and Charlotte at the same time to prove how tough she is. Then she furthers hammers home how fake she thinks wrestling is.
Dana Brooke comes out to confront Ronda. She says she isn't going to let Ronda disrespect the WWE.
Dana challenges Ronda to a fight. Ronda beats down Dana until referees show up to break up the fight.
Two on Two Tag Team: Aleister Black & Rick O'Shea vs Roode & Gable
Result: Black pins Roode
Black hits the Black Mass to win the match for himself and Ricochet
After the match, The Revival attack Black and Ricochet
Alexa shows us some of her Bliss when she hosts "A Moment of Bliss" to announce the host of WrestleMania. Alexa announces she will be the host of WrestleMania. She won't be wrestling, because she's a wrestler and clear to compete, but she will be the host of WrestleMania.
Braun eats a sports car.
Everyone's favorite folk singer, Elias, is in the ring to serenade the masses.
No Way Jose comes back from the dead with his conga line.
Elias isn't feeling the festivities and beats up Jose.
Harlem Heat is now going to be in the WWE Hall of Fame. Can you dig that?
Lacey Evans struts over to commentary and lightly flirts with Michael Cole.
Nia Jax and Tamina walk down to the ring. Natalya shows up on the stage to call out Nia and Tamina. She says she can't trust anyone except her best friend, Beth Phoenix.
Women's One on One: Nia Jax vs Natalya
Result: Nia wins by DQ after Beth Phoenix attacks her
Nia and Tamina walk backstage, but Sasha Banks and Bayley attack them as soon as they leave ringside.
Hour 3 of 3
Triple H storms to the ring, looking ready to Pedigree some fools. Batista makes his way out, flanked by security.
Hunter destroys Batista's will to live by insulting his nose ring. Batista says he learned best from Triple H and Ric Flair and that's why he brought security.
Batista tells Triple H to give him what he wants. H says there's no way he's getting what he wants. Triple H says he'll tear through the security to get to him.
Batista says he only quit because he wanted to get away from Triple H. He demands a match with Triple H at WreslteMania. Triple H says it will be held under No Holds Barred rules.
Kurt Angle makes his way to the ring. He talks about how he considers Pittsburgh his home, no matter where he goes.
Angle announces his match at WrestleMania will be his final wrestling match. He thanks the WWE Universe for everything he has been able to do in his career.
Apollo Crews arrives to give Kurt one more match in Pittsburgh.
One on One: Kurt Angle vs Apollo Crews
Result: Angle pins Apollo
Angle hits the Angle Slam and wins via pinfall
We're supposed to get Roman Reigns vs Baron Corbin, but Drew McIntyre attacks Reigns before the match begins. Roman fights back, but Drew gets the better of him.
After helping Roman to the back with Seth Rollins, Dean Ambrose approaches Triple H and demands a Falls Count Anywhere match against Drew McIntyre. Triple H agrees and leaves to inform McIntyre.
Falls Count Anywhere One on One: Drew McIntyre vs Dean Ambrose
Result: McIntyre pins Ambrose
The match begins with the two men brawling on the stage
Dean launches himself off the stage
During commercial, Ambrose throws Drew into a merchandise table
Drew hits Ambrose with the steel steps
Ambrose takes McIntyre to D*ck Kick City
McIntyre takes Ambrose to D*ck Punch City, then stabs him in the eye with a pencil
Drew throws Dean head first into the LED board twice
With Ambrose stuck in a stair railing, McIntyre hits a Claymore Kick and wins with a pin
After the match, McIntyre hits one more Claymore Kick
Social Media makes Media Social
#DanaBrookeDeservesBetter
Follow TSJ101Sports on Twitter: @T101Sports and @T101SportsWWE
Follow me, the writer, on Twitter: @JordanPiekarski
Photo credit to WWE via Instagram