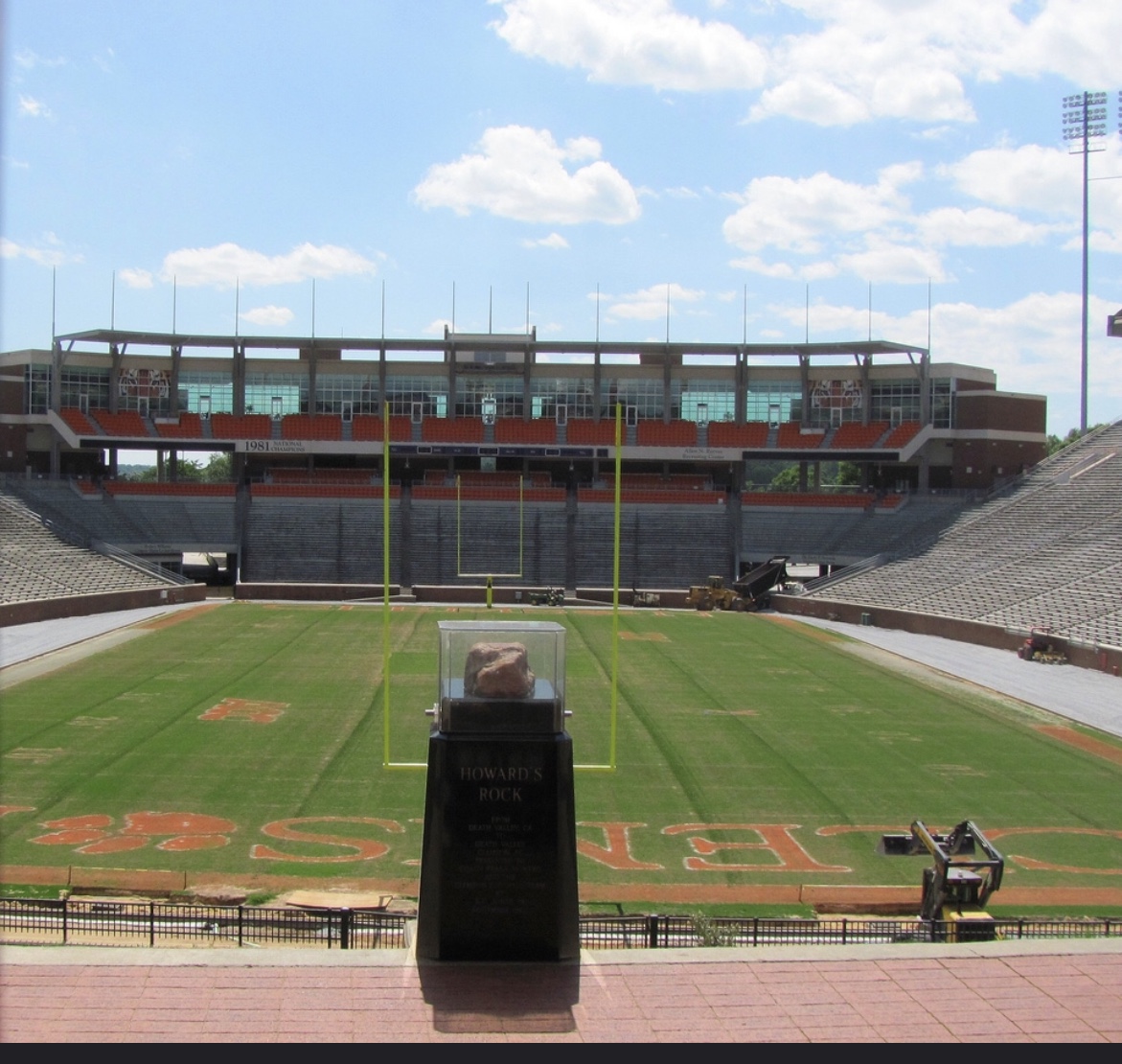 As a sports fan we always love seeing our favorites be inducted into a hall of fame of some sort. However, after some history making for the Clemson Tigers back in January when they defeated Alabama for the championship. History begins again with Steve Fuller becoming the only Clemson quarterback to receive All-American Honors.
Steve Fuller: Career at Clemson
Fuller is a Spartanburg native. He played four seasons at Clemson University. In the 1978 Gator Bowl, he had 123 passing yards and 37 rushing yards for touchdowns. In 1994, Fuller became a inductee in the Clemson Hall of Fame and  the Clemson Ring of Honor. After Clemson he retired his jersey number; but  Fuller's name was refreshed to Clemson fans for four years, when he granted Clemson to un-retire his No. 4 jersey for star quarterback DeShawn Watson. Watson and Clemson honored the gesture with a commemorative patch on Watson's chest. Fuller completed 53 percent of his pass attempts during his career at Clemson. He passed for 4,201 yards, had a total of 22 touchdowns, 17 interceptions, and 1,703 rushing yards.
NFL Career
The former Clemson quarterback became the 1st round NFL Draft pick in 1979  for the Kansas City Chiefs. Fuller started 31 games through four seasons for the Chiefs. Later on he was drafted to the Chicago Bears and played between 1984-1986. During the time at Chicago, he started 5 games during the Bears' legendary run in 1985, that lead a victory in Super Bowl XX.
In the relief of starter Jim McMahon, Fuller completed 53 of 107 passes for 777 yards, 1 touchdown and 5 interceptions. Fuller had appeared in the "Super Bowl Shuffle", a rap video they registered on the Billboard Chart, and sold more than 500,000 copies. This earned Fuller his gold record.
South Carolina Hall of Fame
Fuller is now serves as an offensive coordinator at Hilton Head High School. He is a 2019 inductee into the South Carolina Hall of Fame. Fuller will enter the hall of fame with former University of South Carolina two-sport standout Bobby Bryant, former Spartanburg High School, Auburn Univeristy and NFL running back Stephen Davis, Greer High School, Auburn Univeristy All-American defensive lineman Steve Greer. Also Dode Phillips will be in the hall of fame as well, for leading Erskine College to victories against Clemson and Carolina in 1921.
Congratulations to all the 2019 South Carolina Hall of Fame Inductees!!
Social Media
Follow TSJ 101 Sports on Twitter: @T101Sports and @T101SportsCFB
writer: Kayla McCurry: @luvstowrite88    
Picture Credit: snow41 via Flickr