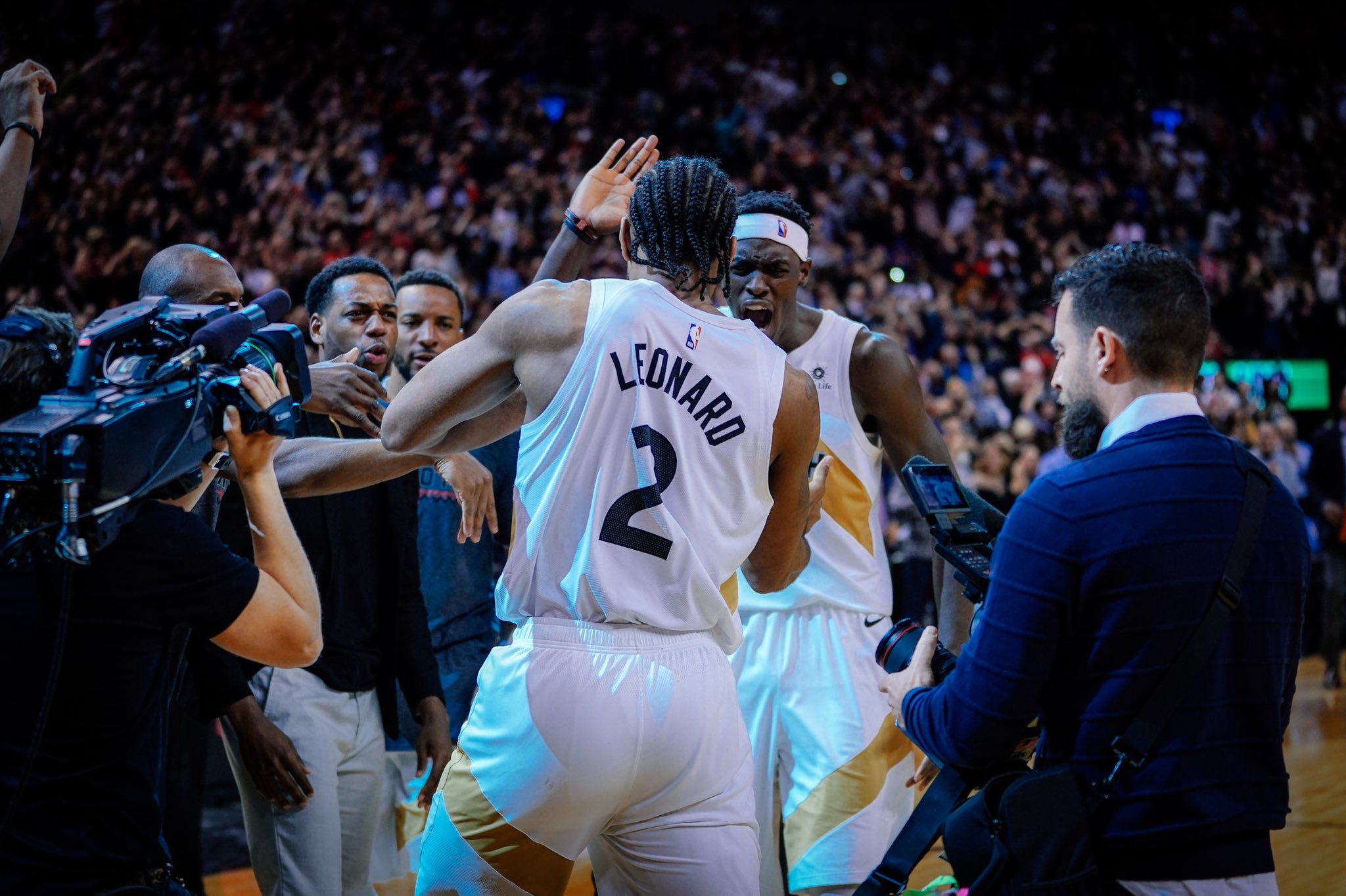 The Closer for the Raptors, Kawhi Leonard
The ball was in Kawhi Leonard's hands again, which is familiar territory for this Raptors franchise in this magical season. It seems that every few games it comes down to Leonard closing the game in the final seconds. Today would be no different.
Another close game against a strong opponent. Another final few seconds where the game's statistics ceased to matter. A year of hype to be in this exact situation — Leonard in a Raptors jersey deciding the fate of the team.
Eight Seconds to Go
Leonard had the ball by himself with about eight seconds left to go in a tied game. Nobody in the Scotiabank Arena knew exactly what Leonard was going to do, but they knew they were going to tell people about it afterward. In years past, now would be a time to panic. A feeling of anxiety, the familiar feeling of failure beginning to creep in.
But not this year.
Where Leonard has often failed at the beginning of the season, he has succeeded wildly in 2019. The rust is gone, the confidence is back. Leonard calmly drove on the right side towards the paint, then jetted out towards the baseline. A quick step back, a jump shot, and a familiar result.
Another Raptors victory.
While this game was close, the result was never in doubt. This is a Raptors team poised to make a deep playoff run, and Leonard finally looks like he's not just part of the team. He's the leader.
This is going to be a year to remember…
Final result: Raptors 119, Portland 117
NOTABLE PERFORMANCES:
All the Raptors' starters.
C.J. McCollum – 35 points, 7 3-PTM, 4 REB, 5 AST, 1 STL
Damian Lillard – 24 points, 3 3-PTM, 8 REB, 6 AST
Next game: Toronto plays Detroit on Sunday, March 3rd @ 6 pm in Detroit.
Subscribe to get the latest news from TSJ and the TSJ 101 Sports TV YouTube channel! Play and win weekly at Thrive Fantasy!
Photo Credit
@Raptors via Twitter