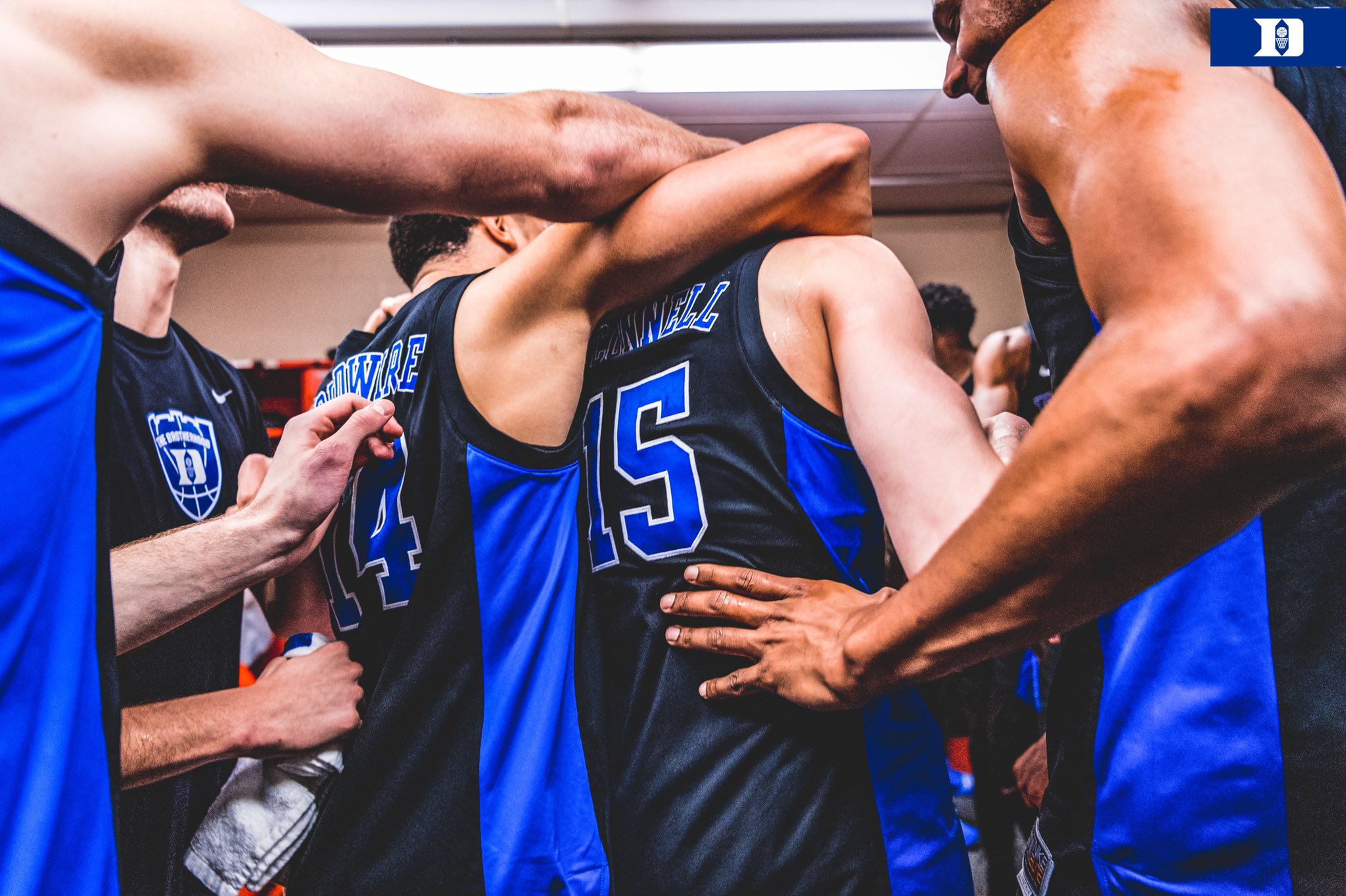 College Hoops Preview: #3 Duke at #20 Virginia Tech
Matchup: #3 Duke Blue Devils (24-3, 12-2 ACC) vs #20 Virginia Tech Hokies (21-6, 10-5 ACC)
Date: Feb. 26th, 2019
Time: 7:00 p.m. (est)
Network: ESPN
Location: Blacksburg, Virginia
Venue: Cassell Coliseum
Seating Capacity: 9,900
Zion Williamson Injury Update
Zion Williamson will not play against #20 Virginia Tech. The likely National Player of the Year remains day-to-day with a grade one knee sprain.
The Starters + Individual Statistics
Point Guard – #3 Wabissa Bede (3.3 PPG, 2.4 RPG, 2.4 APG, and 1.1 SPG)
Guard – #4 Nickeil Alexander-Walker (16.5 PPG, 3.9 RPG, 3.7 APG, and 2.0 SPG)
Guard – #13 Ahmed Hill (12.9 PPG, 3.7 RPG, and 1.4 APG)
Forward – #42 Ty Outlaw (8.3 PPG and 5.2 RPG)
Forward – #24 Kerry Blackshear Jr. (14.6 PPG, 7.2 RPG, 2.1 APG, and 0.9 BPG)
Hokie Team Statistics
Points per Game: 74.4
Opponent Points per Game: 61.1
Rebounds per Game: 32.6
Assists per Game: 15.6
Turnovers per Game: 11.7
Blocks per Game: 2.5
Field Goal Percentage: 47.8%
Opponent Field Goal Percentage: 40.5%
Three Point Field Goal Percentage: 40.1%
Opponent Three Point Field Goal Percentage: 33.9%
Free Throw Percentage: 75.4%
Players to watch for Virginia Tech
Duke has to watch out for sophomore Nickeil Alexander-Walker, specifically on offense. The guard shoots the ball at 49.2% from the field and 39.3% from beyond the arc. He is able to get it done both on the outside and driving into the lane to finish. The guard is also a solid defender, as he has seven steals in his last five games.
The Blue Devils have to look out for junior forward Kerry Blackshear Jr. The big man has been feeling it lately, scoring at least 20 points in three straight contests, including 23 against a top defensive team in Virginia. Blackshear has been able to shoot 53.4% from the field and has also been able to stroke it from beyond the arc, where he shoots at 40.0%.
Alex O'Connell
Against Syracuse, sophomore guard Alex O'Connell was inserted into the starting lineup in hopes of being able to make threes for Duke. He rewarded Coach Mike Krzyzewski with a 20-point game that included going 5/8 from three. O'Connell will more than likely start again against the Hokies, but can he deliver again for Duke from behind the three point arc? I say yes. O'Connell has played inconsistent minutes all year long. In these inconsistent minutes, he has gotten one or two shots up before being pulled from the game. In his two games against Syracuse, he played extended minutes and put up 16 and 20 points, respectively. With WIlliamson out, O'Connell will once again play upwards of 20 minutes. If Duke can penetrate the defense and find O'Connell, he'll hit at least three triples. The extended minutes will lead to another big game for O'Connell.
Prediction
Duke's (barely) above average three point shooting will carry over from the win against Syracuse. Book RJ Barrett going for 30 or more once again. Cam Reddish will bounce back, scoring at least 15 points. O'Connell is going to go for double digit scoring in back-to-back games. Marques Bolden and Javin DeLaurier will have their hands full down low with Blackshear, but I believe they do just enough to keep him from going for 20 or more. The most satisfying moment of the night will be Joey Baker collecting his first points at the college level. Duke stays undefeated on the road, more convincing than expected.
Duke: 83
Virginia Tech: 74
Follow us on YouTube and Twitter
Photo Credit
@DukeMBB via Twitter