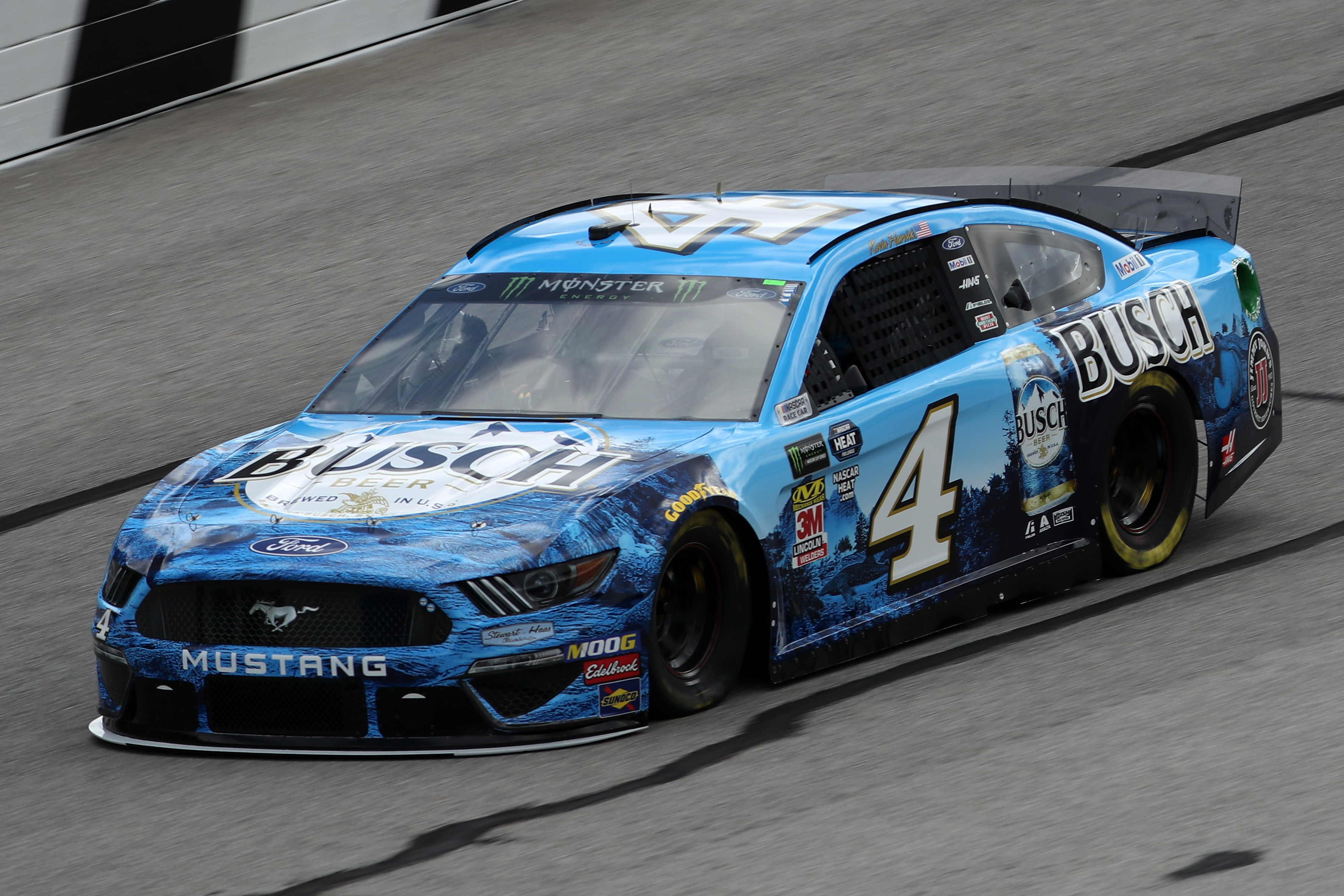 Atlanta Focus is on 2019 New Rules Package for Cup Series
As the Monster Energy NASCAR Cup Series rolls into Atlanta, all eyes will be on one thing. That thing is 2019's New Rules Package which will be on display for the first of 22 races this season. The idea behind this rules package is to tighten up the racing to make it more competitive than it has been. This is in response to the same three driver's dominance in the past two seasons. Whether this new aero/engine package will be successful in evening out the field is unknown. But it will be interesting if nothing else in Atlanta and elsewhere.
2019 New Engine Rules
The past few seasons NASCAR has adjusted the aero package in an attempt to even the playing field. However, this year change is not just coming to the aero package. There are major engine changes as well for 2019. In 2018, the cars in the Monster Energy NASCAR Cup Series were running at about 750 horsepower. In 2019 however, it is a much different story. The addition of a tapered spacer will drastically reduce the horsepower from 750 down to 550, to help bring about closer racing.
2019 New Aero Rules
Along with the new engine rules, there are also significant changes being made to the aero package as well. These changes will increase the car's downforce from the prior seasons in attempt to stabilize the handling of the cars. These changes include a taller spoiler, a larger splitter, and a wider radiator pan. There will also be aero ducts in the cars at the majority of the 22 races for this package. It will be interesting to see how these cars handle with more downforce, as the trend the past four years has been taking downforce out of the car.
A Driver's Thoughts on the New Rules Package
As with any rule change, it is always interesting to hear what the competitors think of it. In response to the new rules package Kevin Harvick said, "You don't really know how it's going to race until you run a race." This statement proves just how much of an unknown this package will be for everyone. If that is the case, fans should be in for a treat at Atlanta. Look for the unknown to turn into excitement come race day.