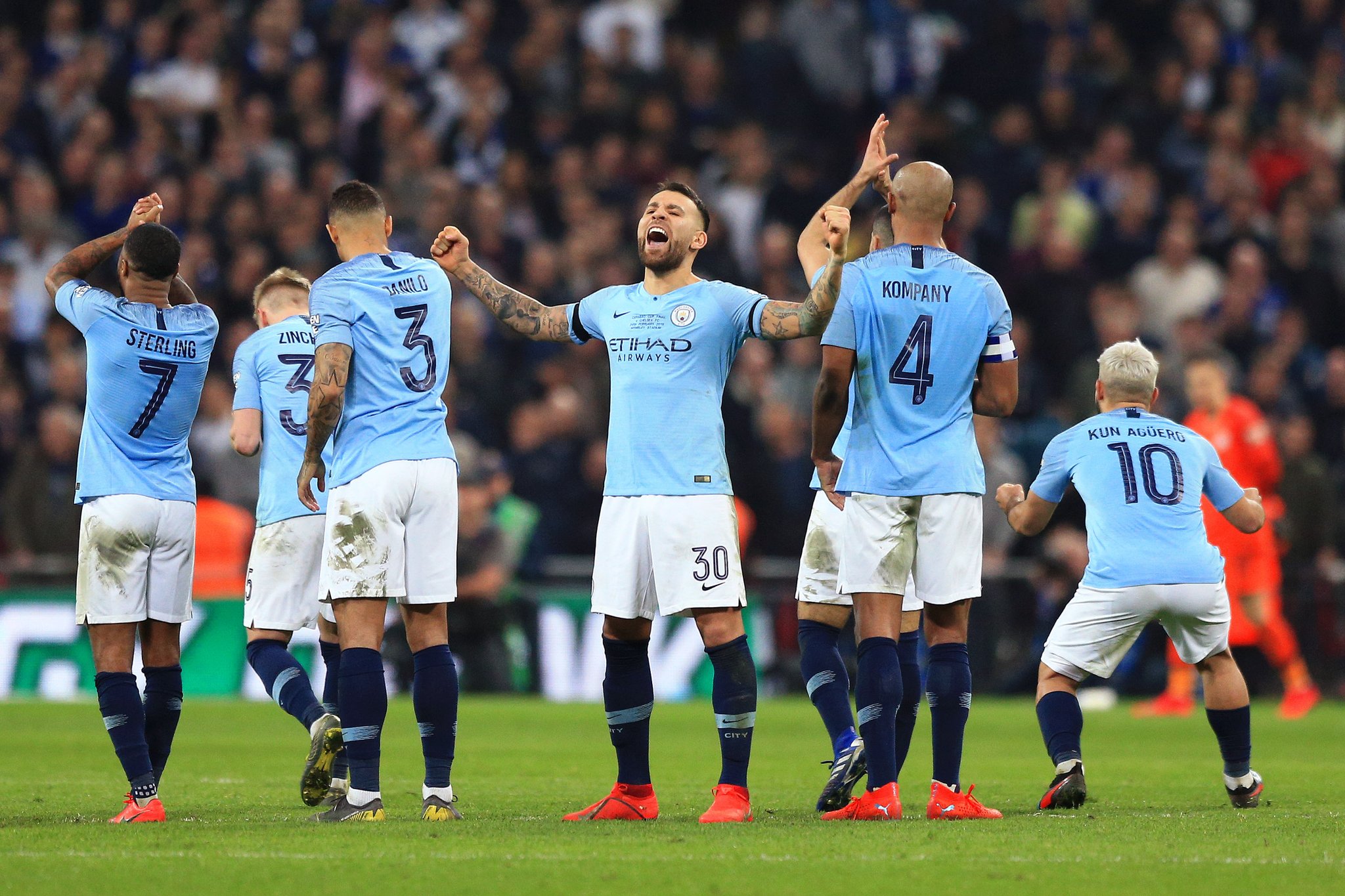 City Triumphs Chelsea In Carabao Cup Final
The Carabao Cup culminated today with Chelsea meeting the buzz saw Manchester City once again. Chelsea would have to erase the nightmares of their six-goal defeat to City two weeks ago. The false nine formation that was introduced when Chelsea bested Manchester City earlier would be reintroduced today. Hardware would be the perfect medicine for Maurizio Sarri and Chelsea to ingest into this patchy season.
Bend But Don't Break
Manchester City's plan was clear from the get go. City wanted to put this match to bed early with similar nagging pressure they provided in their last meeting. Chelsea's false nine formation intended to disrupt City's defense was nullified in the early stages. Willian and Pedro spent the majority of their duties on the back foot defending City's wingers leaving Hazard stranded on an island. The blues "bend don't break" defense would pay off as the match would go on. Chelsea would find moments on the counter attack where the link up play between Hazard and Willian would begin to open up chances. Their best chance would come in the 66th minute when the Brazilian would find the Belgian streaking down the side. As a result, all the attention Hazard would draw would leave Kanté flashing through the center, but unable to finish the attack.
Kepa Mania
Chelsea's young goalkeeper Kepa Arrizabalaga would be the story of the match in many ways unfortunately. The young Spaniard would come up big in the 110th minute of extra time. Raheem Sterling's tantalizing run down the byline created a scramble in front of net leading Kepa to a fingertip save from a direct shot from Sergio Agüero. Mania would ensue later on when the keeper would injure himself and refuse to come off at the request of Maurizio Sarri. The last thing Chelsea needed was a public showing of the dysfunction that is rumored to be spreading throughout the club.  After missed penalty kicks from Jorginho and David Luiz, Kepa would see a misguided shot from Agüero slip under him. Chelsea would fall once again to Manchester City losing 4-3 on penalties.
Back To Business
After two weeks away from Premier League play, Chelsea will be back in action mid-week. The blues will be eager to get back to their crusade of obtaining a top four spot in the table. However, Chelsea will not be happy to see who awaits their return. An irritated Tottenham who just fell to Burnley will looking to get back on track as well. Chelsea will need to make sure they stay in striking distance of Manchester United and a resurgent Arsenal if they want this season not to be a total loss.
Photo credit to Manchester City via Twitter