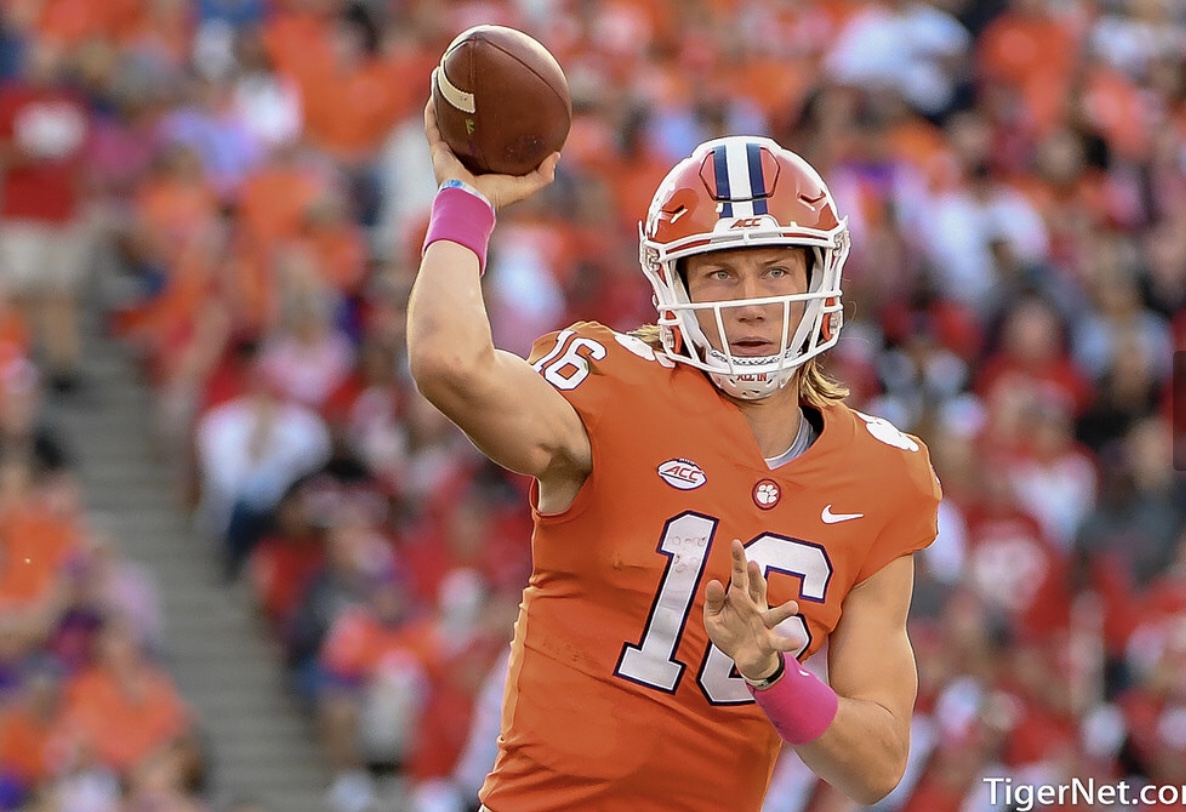 The professional football market is set to have a huge impact by 2020. NFL is holding court as the king right now; and AAF(Alliance of American Football) made its debut two Fridays ago. Offers are being thrown out to all college football players, including Trevor Lawrence from Clemson.
Trevor Lawrence Gets "Offer"
XFL is should do a return in Feb 2020. Tom Brady's agent Don Yee is starting a development league which should launch in 2020 as well.
Yee is hoping his league can separate the other leagues by lowering the age, in which athletes can compete.
While the NFL and AAF require athletes to play for college at least three years. The PAC Pro league is already offering Clemson quarterback Trevor Lawrence an opportunity to play now.
Don Yee says:
So I think the one thing we want to make clear is that even if a player chose to take our offer and play in our league, they still can continue their academic education. We want to emphasize that and frankly they will be able to do that without the interference of football as they are taking classes, and doing labs and internships outside of our season.
What's Next?
The PAC Pro League is to help develop talent, and create a brand before heading to greener pastures full of opportunities. The league will run in the summertime, to avoid the fall/spring semesters. Will the players decide to make a little money, or go for a national title?
What does this mean for Clemson quarterback Trevor Lawrence? As a Clemson fan, I think he will stay with Clemson. He had a very successful 2018 season and freshman year with the Tigers. Lawrence started about the fourth week in, lead the Tigers to a undefeated season and won the 2018 National Championship. I do not believe Trevor Lawrence will accept the offer. He will start for the Clemson Tigers in 2019 as a sophomore, and looks forward to a successful season again.
Social Media
Follow TSJ 101 Sports on Twitter: @T101Sports
Department: College Football: @T101SportsCFB
Writer: @luvstowrite88
Kayla McCurry
Picture Credit: Tigernet.com via Flickr