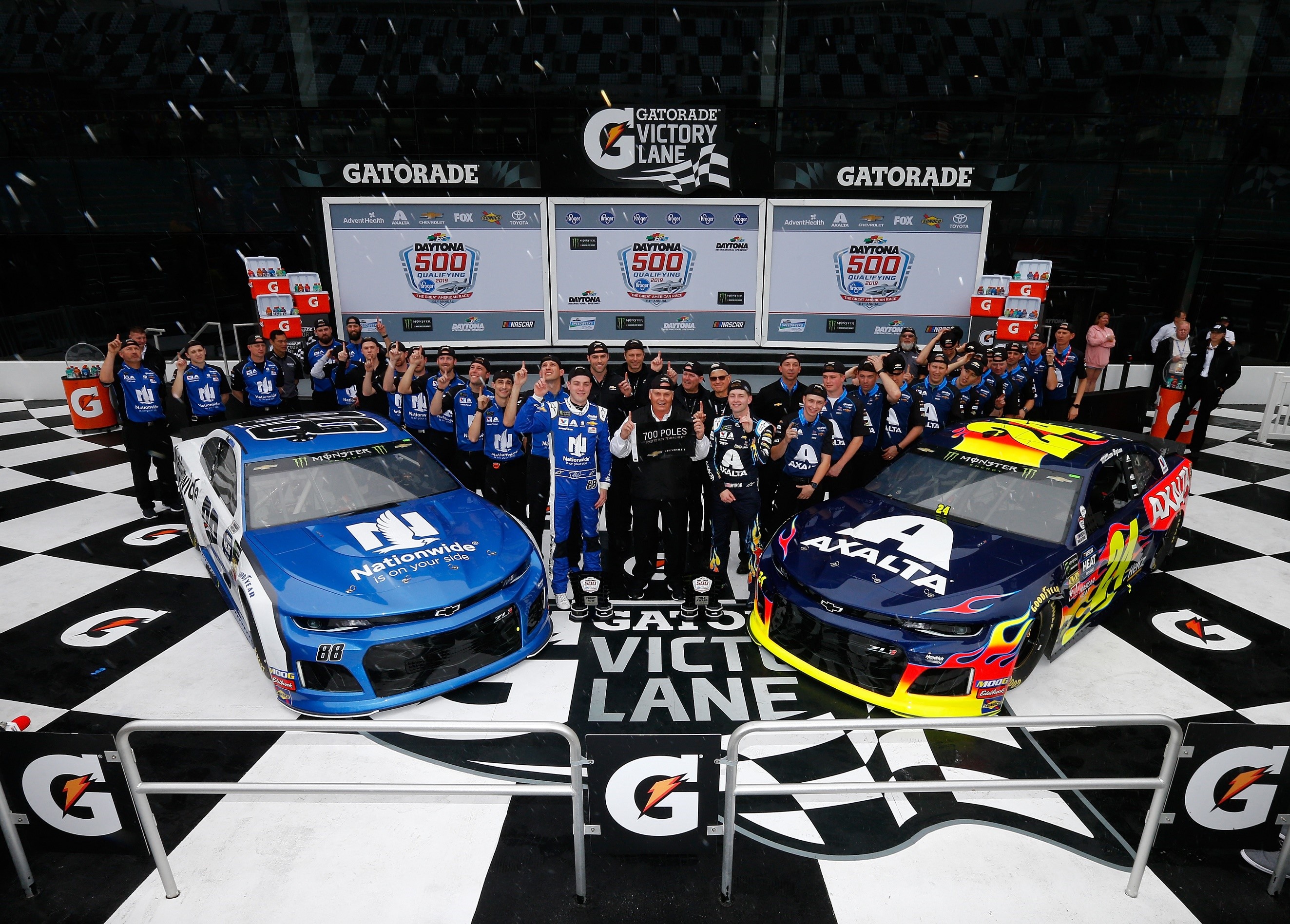 William Byron Looks To Win 61st Running of the Daytona 500
William Byron will make his second Daytona 500 start on Sunday, and he'll do so with a good view. The 21-year-old out of Charlotte, North Carolina has had tremendous success in NASCAR since his start in 2016. For the 2019 Daytona 500, his success has reached a whole new level.
The driver of the iconic #24 for Hendrick Motorsports claimed the pole for "The Great American Race," becoming one of three to do so in the 24. The pole comes after one of the biggest changes in modern NASCAR history, the split of Jimmie Johnson and Chad Knaus. Knaus moves back to the 24, the car he started his career with years ago. Though the pole is great, that's not all young William Byron is after, mentioning this is only the first step.
"I thought the Chevy was real fast," Byron told MRN. "Credit to Chad and all the guys. It's been a great off-season. We're prepared. This is the first step of our process together. Hopefully, it goes well next Sunday."
When asked how he felt, Knaus explained to ESPN just how special this was. "I think it's huge. We've had a lot of late nights, a lot of long hours. The last time I came here with a new driver, we sat on the pole. This is really special for me."
Looking Ahead
Following the Daytona 500, one question will still remain, what can William Byron and Chad Knaus do? A victory in the biggest race of the year would be great, but will they keep the momentum going? Can a 7-time championship winning crew-chief teach the young racing phenom some of his tricks? I think Knaus' knowledge can rub off on Byron.
It's no secret that William Byron is a rising talent in the sport. He's been able to win numerous races in both Xfinity and Truck Series competition. He was even able to claim the 2017 NASCAR Xfinity Series title. I believe that pairing him and the championship talent of Chad Knaus will be career-changing. Not only do I feel these two will be capable of winning races, but possibly the NASCAR championship in the future. Do you agree with me? Let me know by either tweeting me or commenting below. Also, make sure to tune into Sunday's Daytona 500 on FOX to see William Byron lead the field to the green flag.
Follow the Writer:  twitter.com/noah_lewis1