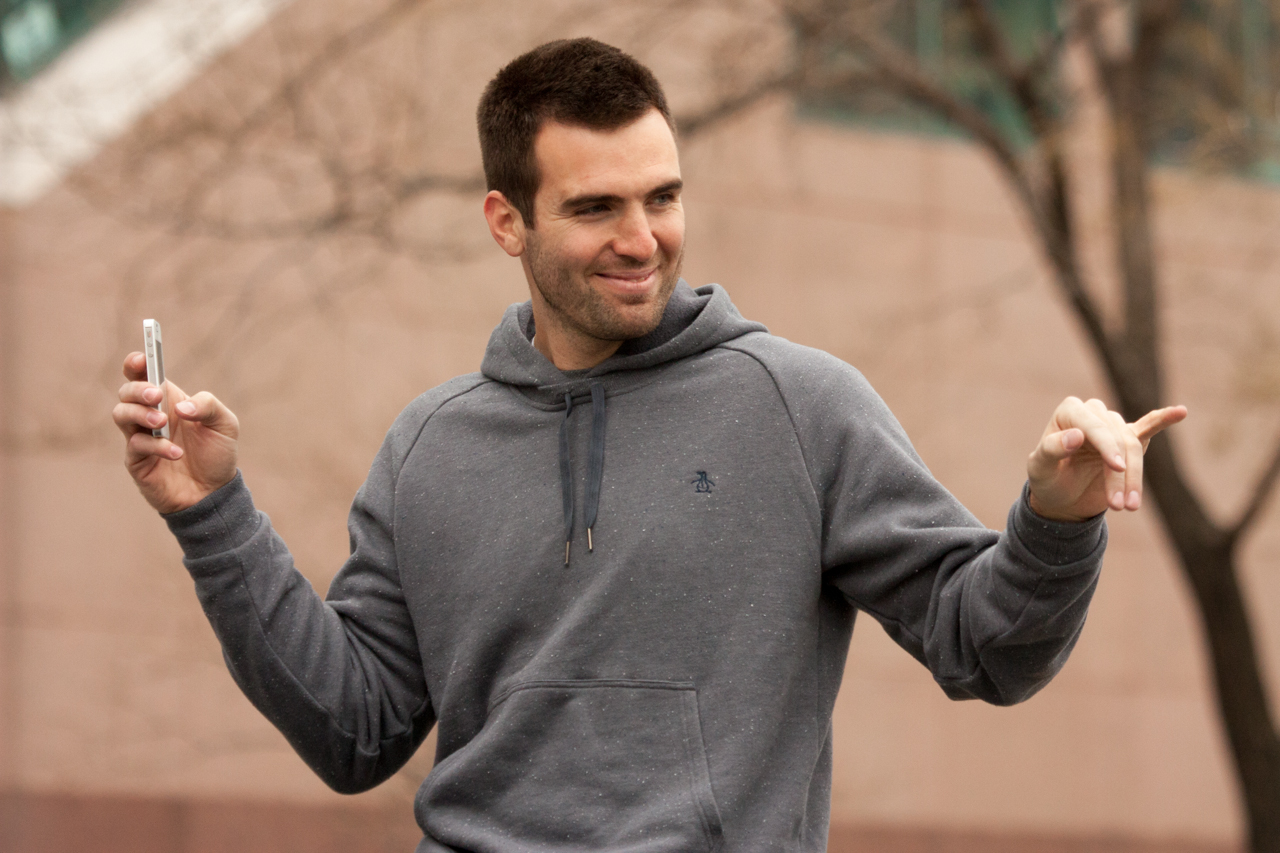 Baltimore Ravens to Trade Joe Flacco to Denver; Broncos Marginally Improve at Quarterback
Baltimore Ravens' quarterback Joe Flacco is set to join the Denver Broncos in a trade agreement, according to ESPN's Adam Schefter. The deal will become official on March 13, the start of the new league season.
Breaking: Baltimore has agreement in principle to trade former Super Bowl MVP Joe Flacco to the Broncos, league sources told ESPN.

Trade cannot be processed until new NFL league year begins Wednesday, March 13. Teams prohibited from commenting on deal or terms surrounding it.

— Adam Schefter (@AdamSchefter) February 13, 2019
Though details remain hazy, an anonymous source for the Washington Post reported that the Ravens will receive a mid-round draft pick in return for the former Super Bowl-winning quarterback. This draft pick will most likely be one of the Broncos' two fourth rounders.
The Ravens have been looking to trade Flacco since rookie Lamar Jackson took over as starting quarterback.
What Does the Joe Flacco Trade Mean for Denver?
Not much, or quite a bit, depending on who you ask. Joe Flacco won a Super Bowl with the Ravens in 2013, earning Super Bowl MVP in the process. In 2016, Flacco posted career highs in completions, attempts, completion percentage, and passing yards. In the following 2017 season, his last full year as the undisputed starting quarterback for the Ravens, he still managed some respectable performances.
Joe Flacco is by no means an elite NFL quarterback, of course. But it's not like he's really been billed as having that level of talent, either — even as a former Super Bowl MVP. Flacco is serviceable, though, and has shown he can still lead an offense. With that being said, however, the important takeaway here is that Joe Flacco still is not an elite quarterback, which is what the Broncos are looking for.
Denver's Quarterback Struggles
This time last year, Broncos' general manager John Elway pursued then-free agent Kirk Cousins in his ongoing quest to replace Peyton Manning. Elway failed previously with draft busts Brock Osweiler, Trevor Siemian, and Paxton Lynch — but was looking to make a splash with Cousins. At the time, Elway also offered up an interesting insight:
"Believe me, I'm not done swinging and missing … Misses don't bother me. We've just got to figure out a way to get it right."
He certainly wasn't wrong there, as the Broncos swung and missed yet again with Cousins. He opted to join the Minnesota Vikings instead, accepting a historically massive contract offer. Denver, meanwhile, had to settle on Case Keenum — whom the Vikings had just parted with to sign Cousins.
While Keenum looked to be a solid upgrade at the time, he ultimately fared just as poorly as the others. In his first (and likely only) season as a Bronco, Keenum threw for 3,890 yards, 18 touchdowns, and 15 interceptions. The Broncos finished the season 6-10 and, with Keenum vastly underperforming on sizable contract, another change was clearly in order. In trading for Flacco, Denver will gain a veteran starter with experience and success in the postseason.
How Joe Flacco Stacks Up
At first glance, landing Joe Flacco looks to be a clear upgrade for the Broncos. Unlike Keenum, Flacco has plenty of playoff success, a Super Bowl ring, and eleven seasons as a starting NFL quarterback. Signing a quarterback with that level of experience is a first for the Broncos since the dawn of Denver's post-Peyton Manning era. Despite the swift, seemingly unanimous public disapproval of the Joe Flacco trade, at least the Broncos avoided another season of Case Keenum.
But how much different will things really be with Flacco under center? As hard as it may be to judge a player's success for a team he's yet to even officially join – let alone take the field for – the public disapproval certainly isn't unfounded. Flacco has been far from exceptional, especially in recent years, and his experience can't compensate for that. Since Manning's retirement, the Broncos have suffered a string of QB busts reminiscent of the Cleveland Browns'. If stats are any indication, Flacco's prospects appear less-than-ideal.
Ouch. That might seem pretty bad at first, and that's because it is pretty bad. Shockingly bad, actually. Since winning Super Bowl MVP, Flacco's been outplayed by more quarterbacks than there are teams in the NFL. That is an impressively strong Super Bowl hangover, and certainly cause for concern.
Flacco vs. Keenum
Okay, as bad as that looks for Flacco, it can't be that bad. After all, that statistical decline didn't stop the Ravens from keeping him as their starter for a good while after their Super Bowl win. They even gave Flacco a hefty contract extension and only moved on after the emergence of rookie Lamar Jackson. It happens to even the best quarterbacks, too — Brett Favre & Aaron Rodgers, Joe Montana & Steve Young, etc.
Not to mention, Flacco doesn't exactly have big shoes to fill in Denver. He's a proven NFL quarterback taking over for the vastly underwhelming Case Keenum. Easy, right? Unfortunately for Flacco, the stats are, once again, not exactly in his favor.
Over the last three seasons:

Joe Flacco (41 starts)
50 TDs, 34 INTs, 63.8 CMP%, 82.6 QB rate, 242 yards a game.

Case Keenum (41 starts)
49 TDs, 33 INTs, 63.8 CMP%, 86 QB rate, 235.1 yards a game.

— Josh Eberley 🇨🇦 (@JoshEberley) February 13, 2019
Well, that does't look too good either. It should be noted, of course: stats aren't perfect at measuring every aspect of football talent. Perhaps Flacco's numbers would've been better if he had more talented receivers or different coaching. And, to be fair, Keenum's stats are likely buoyed by his outlier of a breakout season with the Vikings.
Nonetheless, Joe Flacco will surely have higher expectations than Keenum did in Denver. Replacing a disappointing one-season wonder with a former Super Bowl MVP before the new league year even starts does not appear to be anything less than a calculated move by Elway and the Broncos. Whether Flacco plays up to expectations is another matter entirely. Following three seasons of Case Keenum-esque performances in Baltimore, Joe Flacco will need a career comeback to make his mark in Denver.
Photo Credit
Featured image courtesy of ScottRH via Flickr
Follow TSJ 101 Sports and TSJ NFL on Twitter for more NFL content!
Subscribe to get the latest news from TSJ on the TSJ 101 Sports TV YouTube channel!
Play And Win Weekly at ThriveFantasy!