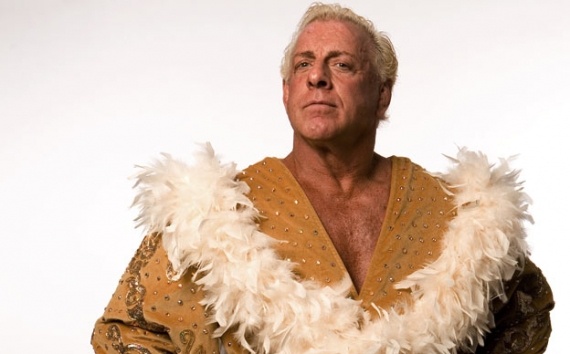 Rapper Scarface Calls Ric Flair "Racist", attacks politician Ralph Northam and Nature Boy over social media.
Houston hip-hop legend Scarface has recently taken to social media to call out two individuals who have recently come under fire, being outed as racists. Of course, everyone has heard about Virginia governor Ralph Northam's antics, but we're here to talk about "The Nature Boy" Ric Flair.
Flair was recently outed, accused of calling fellow wrestling personality Teddy Long the N-word. Northam was outed after a yearbook photo surfaced, showing the Virginia governor in blackface.
Northam has since apologized.
Scarface took Flair and Northam to task on Twitter on February 2nd; reading them the riot act, it would appear. Scarface went after Ric Flair first, tweeting:
"If anybody knows Rick Flares twitter account tell him I said 'F–k you you low down trash ass n—–r hating white boy' that's for Teddy Long you sorry ass b—h die slow!"
He, later on, found Flair's Twitter handle, and continued on, tweeting:
"Yea fuck you @rickflairntrboy you b—h you."
He would then attack Northam, by tweeting:
"You are a f–kin klansman caught red handed resign you s–t bird @ralpnortham we don't need people like you in public office YOU ARE A RACIST!!!! 🖕🏾"
Ric Flair's popularity in the hip-hop community has been long-standing; with references to the wrestling legend in various tracks from different artists. He even inspired and appeared in Offset's track "Ric Flair Drip".
Scarface later on tweeted:
"Still making racially insensitive comments look we just cannot get along with these type of people so don't befriend them. No racists allowed in the culture…. wish'em away…"
Social Media:
Follow us on Twitter: @T101Sports and @T101SportsWWE
Follow the writer: @GregNecroBlack
Photo credit to Pagesguigui30100, via Flickr