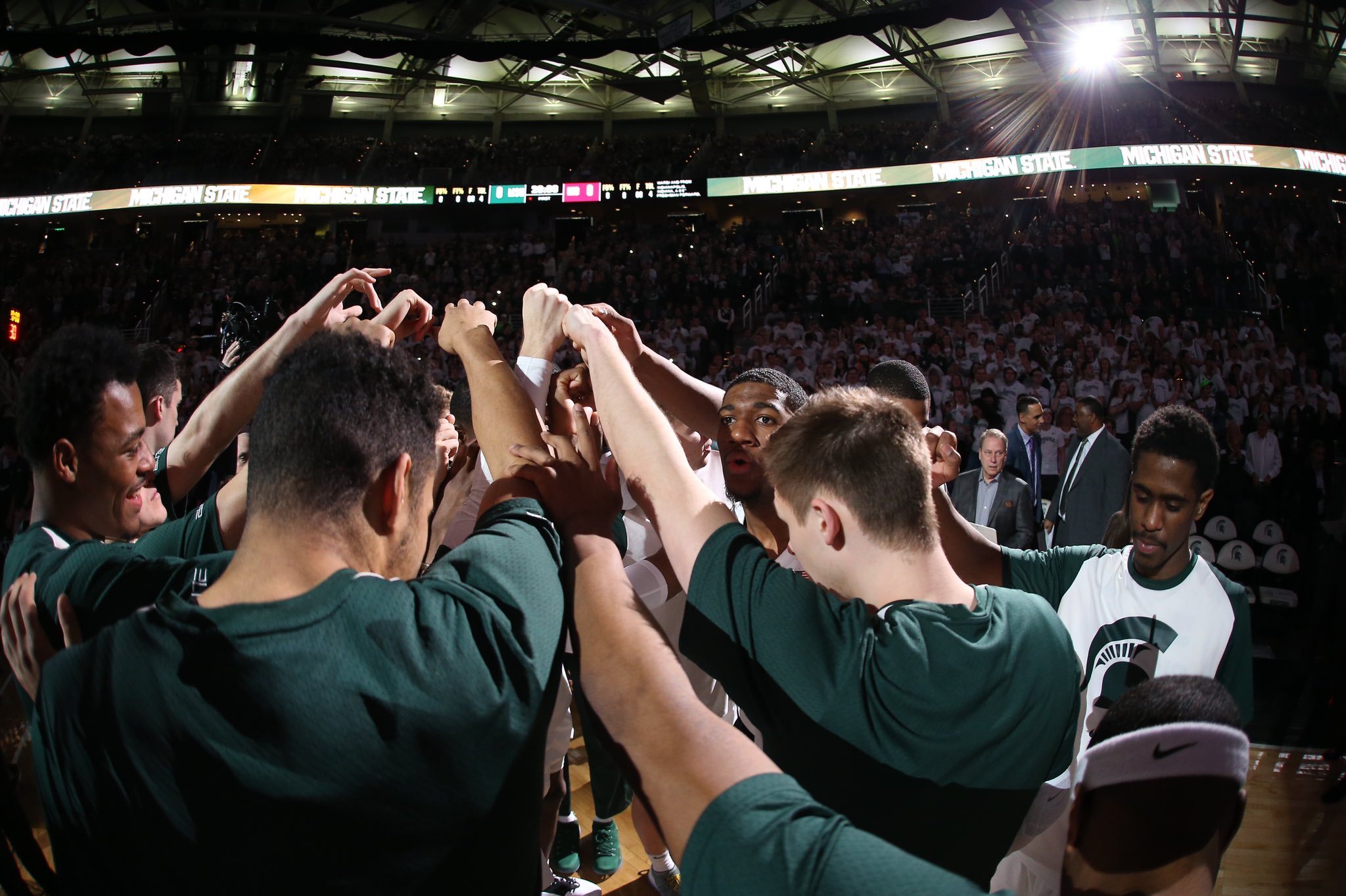 College Hoops Preview: Minnesota at #9 Michigan State
Matchup: Minnesota Golden Gophers (16-7, 6-6 B1G) at #9 Michigan State Spartans (18-5, 9-3 B1G)
Date: Feb. 9, 2019
Time: 2:00 PM ET
Network: ESPN
Location: East Lansing, Michigan
Venue: Jack Breslin Student Events Center
Seating Capacity: 14,759
Spartans Focused on Righting the Ship
Michigan State enters today's game having lost three games in a row for the first time in two seasons and is now a full game out of first place in the B1G behind Michigan and Purdue. There are a number of factors for why the Spartans have struggled lately, but coach Tom Izzo believes that a lot of their issues are related to how they have defended the three-point shot. Said Izzo, "We're not defending like we were. Teams were shooting 22 percent against us five games ago from the three, and they're shooting 37 percent against us now. That's an unbelievably ridiculous amount."
As a team, Minnesota is shooting 30.4% from three this season. This seems to be a good matchup for the Spartans to get back on track defensively.
Gophers Also Looking to Snap Losing Streak
Minnesota has lost back-to-back games to Purdue and Wisconsin. Both of these losses sting in their own unique ways. Against Purdue, the Gophers blew a 13-point second half lead on the road. Although Minnesota appears to be safely in the NCAA Tournament field as of now, a victory over Purdue would have made their resume even stronger.
As for the Wisconsin loss, it was a typical close game between these two rivals. However, Minnesota's offense ultimately did not do enough to come away with a win. The Gophers scored just 51 points against the Badgers, including just 21 points in the first half.
Coach Richard Pitino's message to his team after the Wisconsin loss was simple, "Learn from this game and move on. We still have many great opportunities moving forward."
An upset over the top-10 Spartans would go a long way toward getting this improved team back on track.
Line and Prediction
This is the only regular season meeting between these two teams this year. Michigan State is listed as a 13.5-point favorite. While I do like the Spartans to snap their losing streak today, 13.5 is an awfully big number.
Prediction:
Michigan State: 65
Minnesota: 59
Teddy Rydquist is on Twitter: @TeddyRydquist
Follow us on YouTube and Twitter
Photo Credit
@MSU_Basketball via Twitter