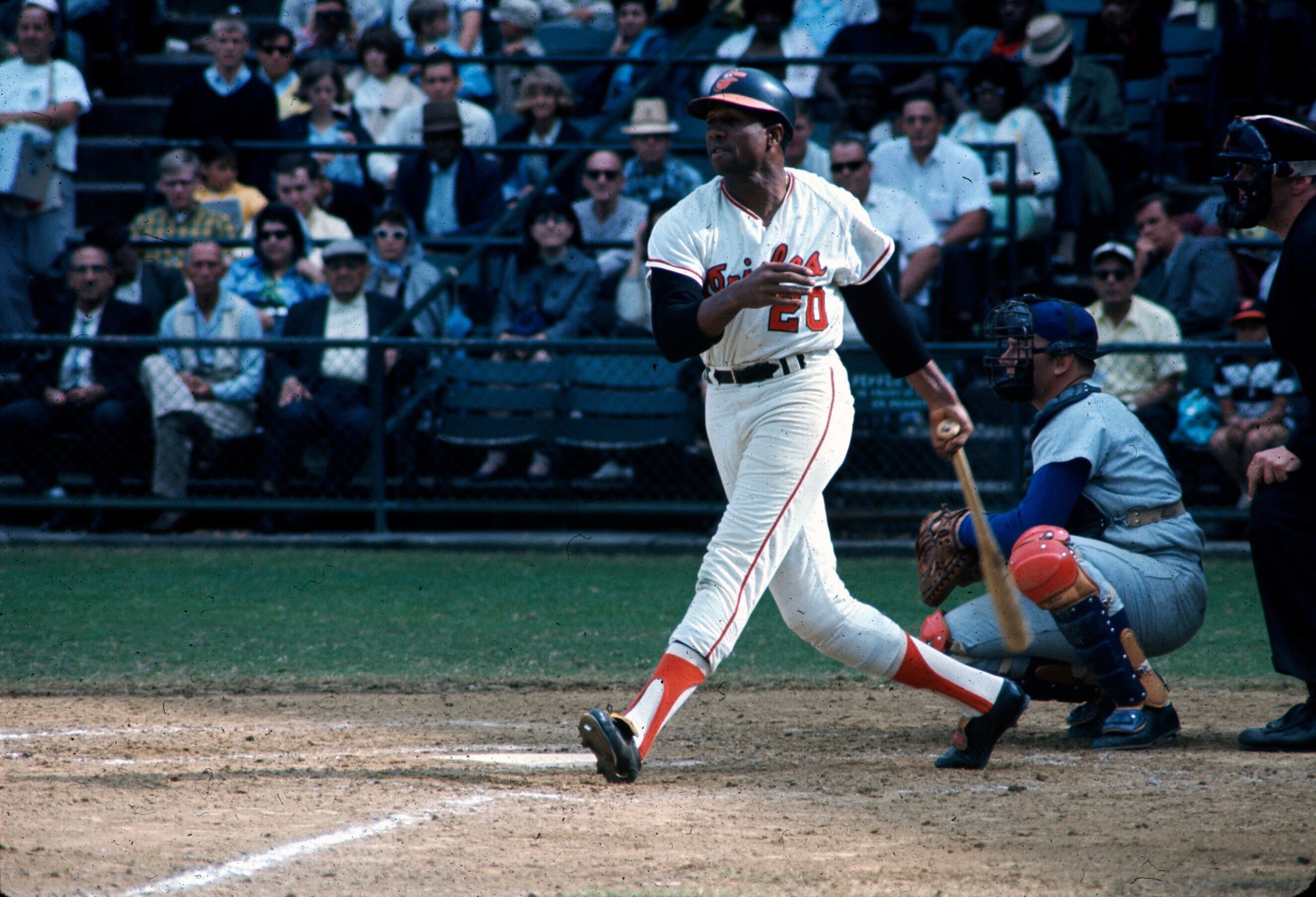 Frank Robinson dies at 83
Thursday, the baseball world lost a very great person. Frank Robinson died Thursday at the age of 83. Today, we will take a look back on the great career of Frank Robinson. He was a very great player and his career deserves a deep look back.
Frank Robinson was a first baseman for many teams, most notably the Reds and Orioles. He played with the Reds from 1959 to 1965, and he played with the Orioles from 1966 to 1971. He was a whopping 12 time All-Star, the 1956 ROY, the 1961 NL MVP, the 1966 AL MVP, and is one of only a few people to win both the AL and NL MVP. In 1966, he had a .316 average, 49 home runs, and 122 RBI's. Frank Robinson also won the 1966 World Series with the Orioles, and again in 1970.
Why He is so Good
I think what sticks with me when it comes to Frank Robinson, is that he played for so long. He played for 20 years and kept up the great numbers. Of those 20 years, he was an All-Star 12 times. That means that he was an All-Star more times than he wasn't. I don't care who you are, that's impressive. It is a shame that he had to go, but it was great that he lived a long life. And think about this: if he was 83, and eh played 20 years in the MLB, that's about 1/4 of your life just playing baseball. That is so great and it is amazing that he could do that and still put up so many great numbers at a consistent rate.
TSJ 101 Sports is going to be coming out with some great baseball content in the 2019 season, so be sure to stay tuned for more great articles.
Follow us on twitter
Site: @T101Sports
Department: @T101SportsMLB
Photo credit to charmcityvinyl via Flickr