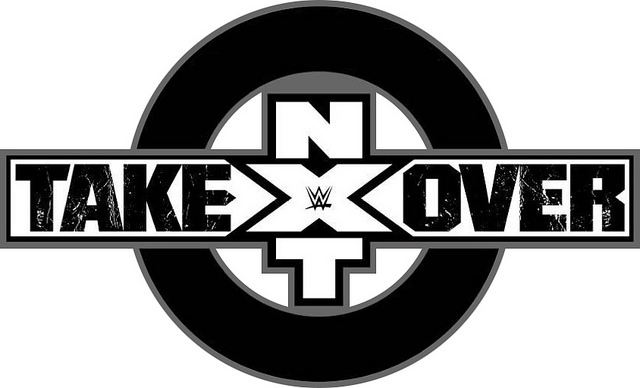 Last-Minute Predictions for NXT TakeOver: Phoenix
With the show's start only hours away, Royal Rumble weekend is going to start off with a bang. And like most fans, the writers here at TSJ can't wait to see what the WWE has in store for us. NXT TakeOver: Phoenix will start airing live on the WWE Network tonight.  We'll see it start at 7 PM ET/4 PM PT. As per usual, a kickoff show will start an hour prior, truly highlighting some of the greatest moments leading up to what will surely be an excellent PPV.
So, what are some of our last-minute predictions? Well, let's just take a look at the card.
Matt Riddle vs. Kassius Ohno
Matt Riddle was super hyped when he joined the NXT roster. As he should be. Unfortunately, Kassius Ohno hasn't done much in the developmental brand. It seems unlikely that Ohno will ever leave NXT, or truly get a significant push. Without a doubt, my prediction for the winner here is going to be Matt Riddle. I say within six months or so, Riddle will be on the top, looking to get the NXT Championship.
Prediction: Matt Riddle.
Ricochet (c) vs. Johnny Gargano (NXT North American Championship)
Oh, Johnny. Ever since his repeated losses to his friend-turned-foe, Ciampa, he's really taken a dive. And not for the worst, either. This new character development is truly fantastic, and I expect to see him do some brutal things to Ricochet.
However, it's not the Johnny we all know and love. And that's why he's going to fail. I am willing to bet he will continue to lose out on Championship matches for quite a while because he's trying to get in tune with his darker side. Thing is, Johnny Wrestling doesn't really have a darker side. Does he? Hmmm.
Prediction: Ricochet retains the NXT North American Championship.
The Undisputed Era (c) vs. War Raiders (NXT Tag Team Championships)
As much as I want The Undisputed Era to retain, I believe it might be time to push another tag team. The Undisputed Era faction is on top of the NXT mountain, literally. So, I don't think they necessarily need to keep the belts on them to remain relevant. As NXT's own version of the hell-raising Bullet Club, Undisputed Era will continue to cause chaos without the gold. It should also be noted that Adam Cole is suspiciously missing from the NXT TakeOver card. Perhaps they will use this to cause some cracks in the UE's foundation down the road?
Meanwhile, the War Raiders really need the win here. Should they capture the belts, they will finally be seen as a great threat, as they truly are.
Prediction: The War Raiders win the NXT Tag Team Championship belts.
Shayna Baszler (c) vs. Bianca Belair (NXT Women's Championship)
I've been saying for a while now that Shayna is simply ready to head to the main roster. She's done such a great job improving her mean, nasty character and her move set that I would honestly rather see her as the RAW Women's Champion than Ronda Rousey. But likely that would mean in order to move up to the main roster, she'd be dropping the NXT Women's Championship belt.
But the thing is, I don't see it happening with Bianca Belair. Although Belair is doing great, I don't think she's ready to be a Champion. Part of the problem is that the fans don't seem to be fully behind her as a legitimate competitor. For example, when Kairi Sane beat Shayna, fans were all for it. I don't see the same support for Bianca.
Since Shayna hasn't been one of the announced call-ups, I see her retaining this time around.
Prediction: Shayna Baszler retains the NXT Women's Championship belt.
Tommaso Ciampa (c) vs. Aleister Black (NXT Championship)
With a heavy heart, I look forward to this match.
I wish that we'd been able to see Ciampa/Black/Gargano last year, which was shelved due to Black's unfortunate injury. Since that's all in the rearview mirror now, though, I can only look forward to the match presented. And let's be honest, this is probably going to be the match of the night.
The back-and-forth shots, the mind games, the manipulation, the brutality…I bet these two are going to put on an excellent match. If anyone can shake Ciampa's bad-ass persona, it will be the silent, creepy Aleister Black. This matchup reminds me so much of Stone Cold Steve Austin versus The Undertaker that it would be hard NOT to enjoy, you know?
Unfortunately, Aleister Black is ready for his time on the main roster. Everyone knows it, and he will probably be an entrant in this year's Royal Rumble. 
After plenty of beating each other senseless, I'm actually going to guess that this one will end in a draw, closing TakeOver with a scene of destruction.
Prediction: Ciampa retains the NXT Championship in a no contest.
Additionally, I think we will NOT see Velveteen Dream in any sense at this TakeOver. Rather, he'll finally make a main roster appearance at the Royal Rumble.
Social Media
Ruthless Aggression? The Dream has no memory of that.
Follow us on Twitter!
@T101Sports and @T101SportsWWE
Follow the writer:
Photo credit: Szymon Konka, via Flickr