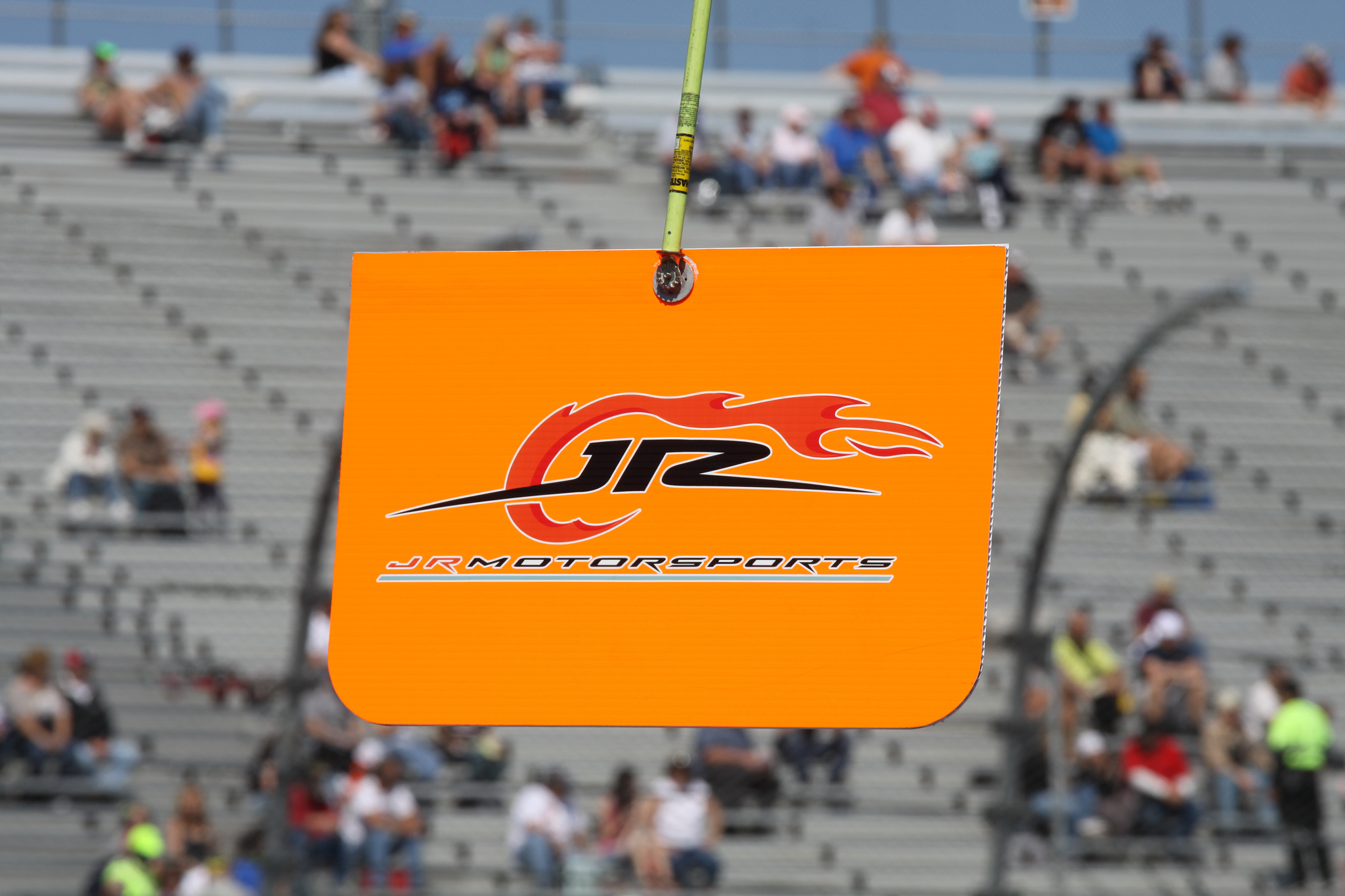 JR Motorsports Changes Number Line Up for 2019
With only 22 days until the NASCAR Xfinity Series takes the green flag at Daytona, JR Motorsports made a major announcement regarding its car numbers. In previous years the defending championship team has run the #1, #5, #7, and #9 full time. The team has also run the #88 for part-time drivers including team owner, Dale Earnhardt Jr. Going into the 2019 season the team has announced a new number line up, the #1, #7, #8, and #9.
The #8 Car Makes a Return
Above all, the biggest part of this transition at JR Motorsports is the addition of the #8 car. This number is responsible for raising team owner Dale Jr to fame early in his Cup Series career.  Furthermore, the number is very significant to others in the Earnhardt family. Dale's grandfather Ralph drove the #8 during his time as a driver and helped create the legacy this number still carries. Along with the new number will be some new faces. Driver's like Zane Smith, Spencer Gallagher, Ryan Truex, Ryan Preece, and possibly Dale Earnhardt Jr will be behind the wheel at certain tracks this season.
"Things will look a little different for team JRM when we unload at Daytona," said General Manager Kelley Earnhardt Miller. "But we're looking forward to it. I think anytime you make changes like this, it's exciting. The No. 8 will always be a fan favorite and we take a lot of pride in being able to run that number."
#9 Hopes to Defend the Championship
In the latter parts of the 2018 season, it was announced that Gander Outdoor Truck Series driver Noah Gragson would join JR Motorsports. When the announcement was made, it became evident that he would replace Elliott Sadler as the new driver of the #1 car. However, today's news changes that slightly.  Instead, Gragson will work with Dave Elenz on the #9 car that's claimed two championships in a row and 3 all time. The team felt that it should continue its attempt to keep this car on top by putting 20-year-old Gragson behind the wheel.
Michael Annett and Justin Allgaier Remain with JRM
With so much change at JR Motorsports, 2 drivers who will stay with the team are Justin Allgaier and Michael Annett. Previously Annett drove the #5 Chevrolet Camaro for JRM. But as the opportunity presented itself, it became more appropriate for Michael to drive the #1. The significance of the number stretches back to a sprint car team owned my Michael's father, Harrold. The dirt racing team, with driver Sammy Swindell, always carried the #1 on it. The #5 team and crew chief Travis Mack will remain the same for Annett as he switches to the #1 Camaro.
As for the #7 car, things will stay the same. Sponsor Brandt Agriculture will still be aboard the red #7 and Crew Chief Jason Burdett will still call the shots.  Justin will look to defend a regular season championship and a career-best 5 wins in 2019.
#8 Car Schedule (as of now)
Spencer Gallagher will make his JRM debut at Daytona International Speedway (Feb. 16) and serve as the team's restrictor-plate racer. He'll drive the car again at Talladega Superspeedway (April 27) and a final time at Daytona (July 5). Gallagher's first career win came in last year's Talladega race.
Ryan Preece will drive in events at Atlanta Motor Speedway (Feb. 23), Auto Club Speedway (March 16), Pocono Raceway (June 1) and Watkins Glen International (Aug. 3).
Zane Smith will make his Xfinity debut at Las Vegas Motor Speedway (March 2). He will also compete at Bristol Motor Speedway (April 6), both Richmond Raceway events (April 12 and Sept. 20), Dover International Speedway (May 4 and Oct. 5) and both Iowa Speedway races (June 16 and July 27).
Ryan Truex will drive at ISM Raceway (March 9), Las Vegas Motor Speedway (Sept. 14), Charlotte Motor Speedway (Sept. 28) and Kansas Speedway (Oct. 19).
Jeb Burton will drive at both Texas Motor Speedway events (March 30 and Nov. 2), Charlotte Motor Speedway (May 25), Chicagoland Speedway (June 29) and Homestead-Miami Speedway (Nov. 16).
Dale Earnhardt Jr's Possible 2019 Racing Plans
Dale Jr. could possibly be racing at Darlington, and will help the team find a driver fill the remaining 7 races (8 counting Darlington). As part of his team's sponsorship from Hellmann's, the fan favorite always runs at least 1 Xfinity race per year. Earnhardt Jr ran at Richmond Raceway a season ago, finishing 4th. The 44-year-old racing veteran has teased his racing schedule for 2019, mentioning the Darlington race as a strong possibility.
Over the past several years in the Xfinity Series, JR Motorsports has become a powerhouse team with several different drivers. Their 4-team lineup has altered this week, but the drivers will all remain for the coming year. Stay tuned to the Xfinity Series all season long to see which of JRM's young faces make their mark known in victory lane.
Follow The Writer:  twitter.com/noah_lewis1
Photo credit to Have Fun SVO via Flickr.