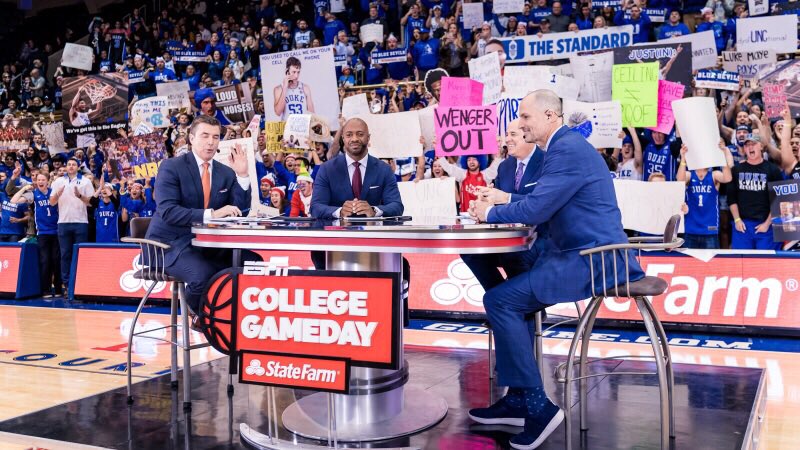 College GameDay Heading to Durham for Season's Debut Show
Now that college football has wrapped up the 2018 season, College GameDay can shift their focus to basketball. To the surprise of very few, ESPN announced that the first College GameDay of the season would take place at Cameron Indoor for the matchup between the No. 1 Duke Blue Devils and the No. 4 Virginia Cavaliers on Saturday, Jan. 19.
Fans and experts alike have been looking forward to the matchup between Duke's dynamic freshmen and Virginia's stout defense.  While the Duke program certainly has their detractors, there is little debate that Cameron Indoor is one of the best environments in college basketball.
Virginia, in the history of their program, is just 1-3 in GameDay games.  Two of the three losses have come at home – Duke (2015) and Virginia Tech (2018) – and the road loss came in Chapel Hill to North Carolina in 2017.  The lone win came at home in 2016 vs. UNC.
Currently, Duke, Virginia and Virginia Tech are tied for first place in the Atlantic Coast Conference with a 3-0 conference record.  Virginia is 15-0 overall, while Duke is 14-1.
Saturday's game will tip at 6 p.m. (est) and will air on ESPN.
Teddy Rydquist is on Twitter: @TeddyRydquist
Photo Credit: Duke Athletics via goduke.com