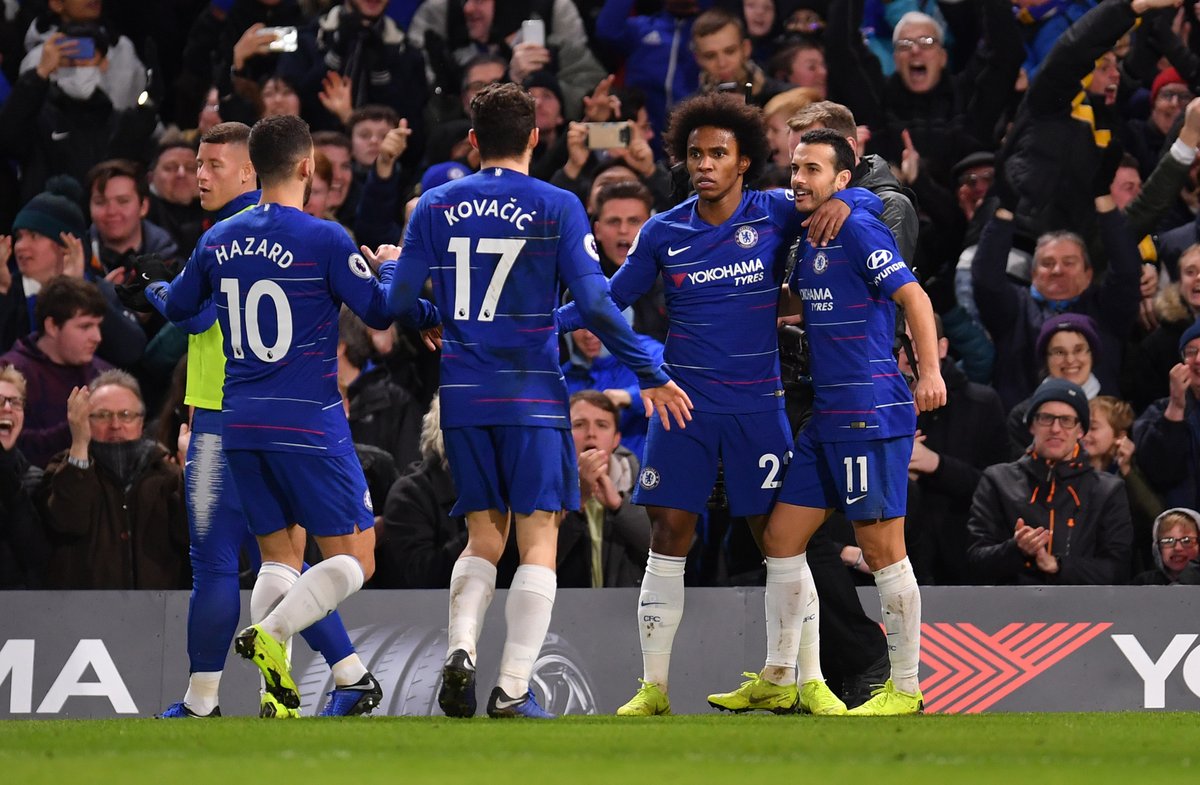 Chelsea Strike Past Newcastle
Feverish Beginning
The Blues hot start today was exactly what the doctor ordered. Chelsea were able to enjoy an early lead thanks to the vision of David Luiz. The Brazilian sent a Patrick Mahomes like no look lob right over the defense and precisely placed at the feet of Pedro. Pedro was able to run onto it and gracefully lob it over the keeper and into the net. Slow starts have lately been Chelsea's kryptonite. As positive as the fast start was for Chelsea, the struggles of Eden Hazard in the false nine roll were noticeable. The Blues euphoria would be brought back to reality when they would concede a goal right before half. Newcastle would pull one back off an elementary corner kick into the box and headed goal by Ciaran Clark.
What Can Willian Do For You
Transfer news has been rampant at Stamford Bridge lately. With Cesc Fàbregas making his way to Monaco, all eyes have been on Callum Hudson-Odoi and most recently Willian. Willian would show why Barcelona have their eyes on him in the 57th minute. The Blues were looking at another draw with a lesser opponent. As a result, the Brazilian stepped up and showed his individual talent. Hazard, who had been quiet all game, would draw multiple defenders on the break and find Willian free on the left. Willian would make one quick cut in on his right and fire a magical curler around the defense and the keeper.
Widening The Gap
Willian's magic along with Pedro's early strike would seal the victory for Chelsea. With a loss today from fifth place Arsenal, the blues widen their gap to six points. Today's win will prove crucial to the blues securing one of the top four champions league spots. The blues will be traveling to Arsenal next week hoping to continue to expand their gap in the table. Chelsea, along with everyone else, will have their eyes on the Tottenham/Manchester United clash Sunday.
Photo credit to Chelsea via Twitter