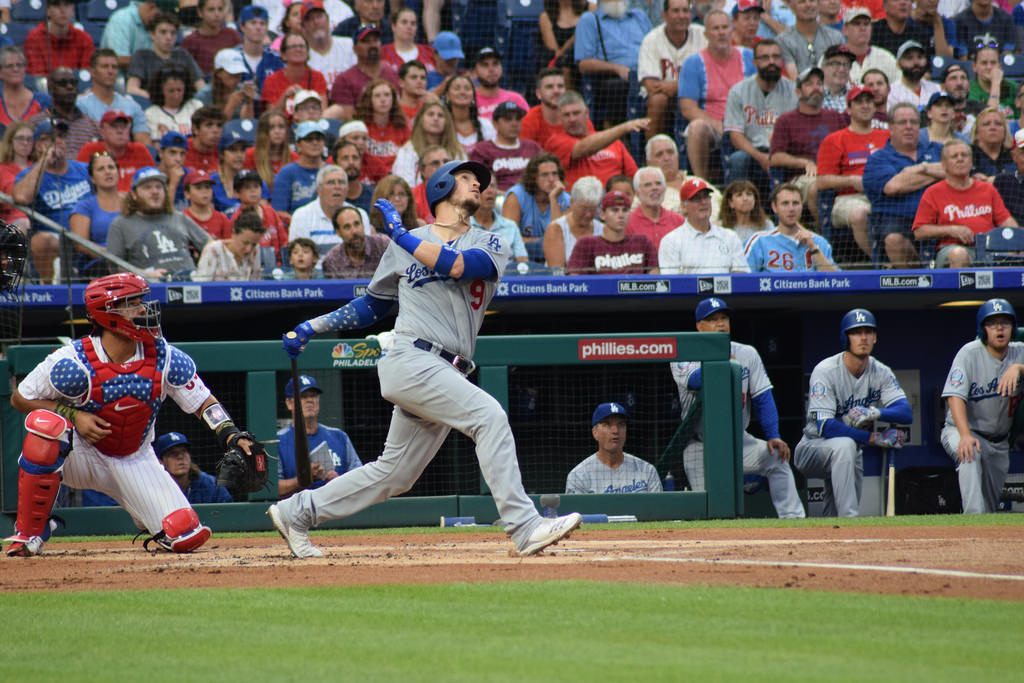 Yasmani Grandal To Milwaukee Brewers: But Why?
Grandal's Deal
Yasmani Grandal is officially no longer a Dodger. First, Grandal did not take the qualifying $17.99 million qualifying offer from the Dodgers back in November. He also passed on the four-year $60 million offer from the New York Mets. Instead, Grandal took a one-year $18.25 million offer from the Milwaukee Brewers, (pending physical), which is barely above the Dodgers qualifying offer. Yasmani obviously wanted out of Los Angeles probably for a few reasons. Let's first take a look at just how valuable Yasmani Grandal actually is.
Gandal Has Way Higher Value Than Most Think
First, let's give credit where credit is due. Yasmani Grandal played with the Dodgers for the past four seasons and was a solid catcher. Defensively, Grandal is arguably the best in the league at framing pitches. Offensively, as a switch-hitting catcher that hits for power, he really is one of a kind! Over the past three seasons, Yasmani averaged over 24 home runs! That's great for any player but awesome for a catcher! In addition, also for the last three years, the only catchers more valuable than Grandal, by using Wins Above Replacement, are J.T. Realmuto (the number one most sought after catcher this off-season) and Buster Posey, who's been a stud for a while. Last season, Grandal actually proved to be even more valuable than Posey, second to only Realmuto.
For everyone bashing Grandal, it seems that they are only looking at a small snapshot of a poor postseason performance as opposed to multiple super long seasons. Years of going day in and day out at a team's most grueling position and performing as one of the league's best at that position. Any true Dodger fan, no, any true baseball fan should see the value that Yasmani Grandal brought to the game both offensively and defensively for the Catcher position. Anyone who tries to say anything different unfortunately can't argue with stats.
Who's The Next Dodger Catcher?
With Grandal gone, that puts Austin Barnes in line to be Catcher if the season were to start tomorrow. However, the Dodgers have always been known as having some of the best scouts in the game. Further, they have always had a top tier farm system. Currently, the Dodgers minor league Catcher Keibert Ruiz is now the organization's number one prospect. Ruiz just passed Alex Verdugo who actually looks like he'll be the starting Right Fielder with Puig gone.
Like Grandal, Ruiz is a switch-hitting catcher, which is super rare and at just 20 years old his potential is limitless. In addition to Ruiz, Will Smith is another Top 10 Dodger prospect who is a catcher that hits for power! Knowing Ruiz and Smith are working their way through the system could have impacted Grandal's decision to stay in Los Angeles as well.
Another possible option for Catcher is JT Realmuto. I mentioned Realmuto earlier as being the most valuable catcher in baseball last year, (going by Wins Over Replacement) and the only catcher above Grandal for value. Realmuto hasn't been traded yet and the Dodgers are reportedly one of the six teams in the running for him as well.
So Why Did Grandal Go?
Grandal could have stayed in Los Angeles another year for just slightly less money than he's getting in Milwaukee, but didn't. He could have also gotten a bigger four-year $60 million contract from the Mets but didn't. My bet is that Grandal is betting on himself. With the talent coming up in the Dodger's farm system he knew he wouldn't be getting a long term deal with the Dodgers. In addition, Dodger Stadium is one of the least hitter-friendly stadiums in baseball, it makes sense for him to go somewhere where he can get his power number even higher than they already are.
While the Mets offer was good, a tier one catcher he deserves more. If Realmuto gets traded this year and if Grandal can perform in Milwaukee, his value then gets a lot higher as the market for quality catchers is pretty slim. Depending on his 2019 season, this time next year, Grandal could be looking very smart.
Thanks for your time with the Dodgers, Yasmani! Hope everything works out for you in the long run!
Photo Credit Ian D'Andrea via Flickr