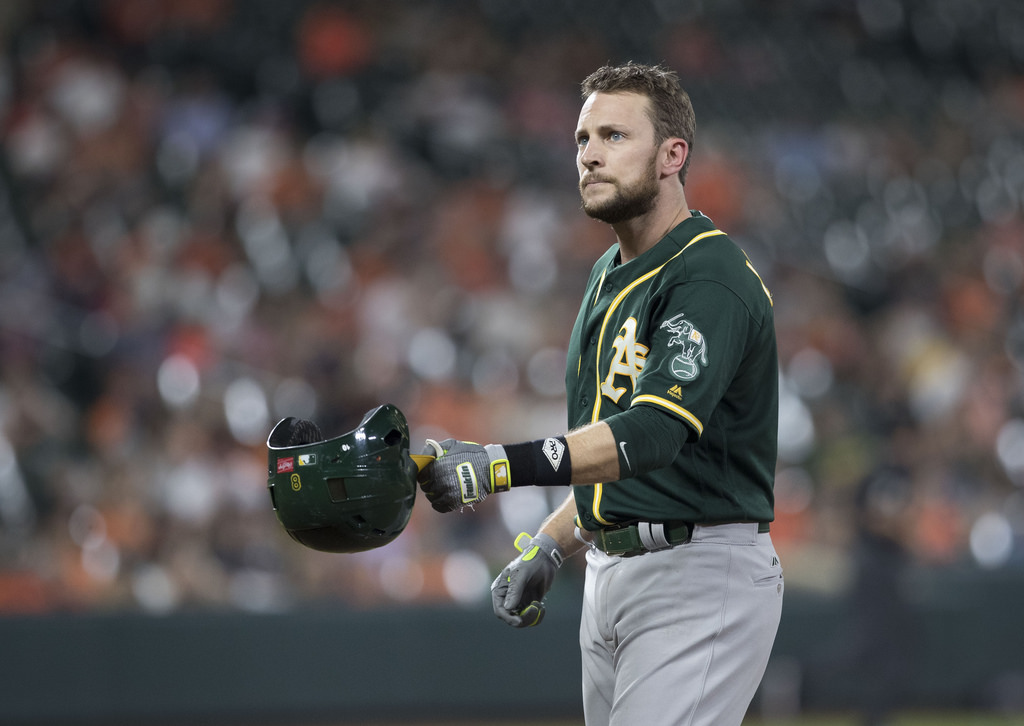 Mets Sign Jed Lowrie To A Two-Year Deal Worth $20 Million
The Mets have signed infielder Jed Lowrie to a two-year contract worth $20 million. Lowrie previously played for the Red Sox, Astros, and Oakland A's. Lowrie is a former client of Brodie Van Wagenen form CAA Sports. Though he is 34 years old, Lowrie has been widely considered one of the best second basemen in all of baseball over the past few seasons. He tends to be overlooked when comparing to guys like Jose Altuve, DJ LeMahieu, and Brian Dozier. Lowrie has also proved to be very durable, playing over 150 games the past two season.
What Does Jed Lowrie Bring To The Mets?
Lowrie brings a very great offensive bat and solid defense to Queens. In 2018, Lowrie slashed .267/.353/.448 with a career-high 23 homers and 99 RBIs. Defensively, Lowrie played mostly second base with the A's (though he did play a little bit of third base). He committed just 4 errors in 336 attempts at second, and no errors in 22 attempts at third this past season. Lowrie will primarily serve as a utility-infielder alongside rookie Jeff McNeil. It is expected that Todd Frazier will man third with Amed Rosario at short, Robinson Cano at second, and rookie Peter Alonso at first. However, Lowrie could fill in any of these holes should Mickey Callaway feel it be necessary. Lowrie may also find himself in the Opening Day starting lineup if he has a great Spring Training.
Overall, this was a GREAT move for the Mets. They signed a dependable utility infielder to help improve their bench depth, and also bring more veteran leadership into the clubhouse. Having been in the postseason last year with Oakland, Lowrie can bring a very under-rated veteran presence to a team that just lost their Captain in David Wright.
Photo Credit to Keith Allison via Flickr