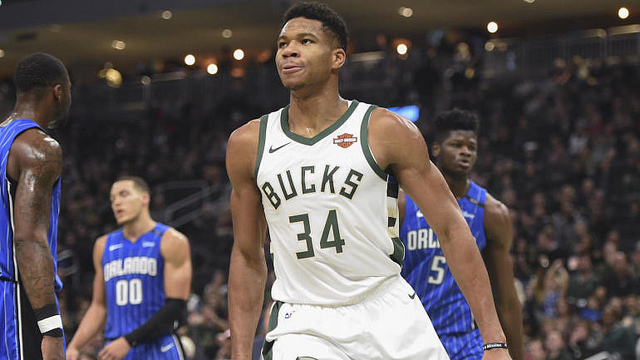 James Harden's recent play has placed him in the running for the NBA MVP Award
Determining who is the NBA's Most Valuable Player always sparks debate amongst NBA aficionados. Currently, James Harden is making a strong case to win back-to-back MVPs.
Harden has led the Rockets to win eleven of their last thirteen games while putting up monster statistics. In his last ten games, Harden has scored 35+ points. Also, he's scored 40+ points in five of his last six games, which included back-to-back triple-doubles. Harden's offensive explosion has propelled the Houston Rockets into 5th position in the Western Conference standings.
The two current favorites for the NBA MVP Award currently reside in the Eastern Conference
When considering recent statistics, it's easy to see why Harden has emerged as the early favorite to win the MVP. The fact remains that Harden began to turn up his play last month. Unlike Harden, there are two notable players whose performances have been making noise since the beginning of the season. Both of those players call the Eastern Conference their home.
Kawhi Leonard also deserves consideration for early MVP honors
Since being traded to the Toronto Raptors, Kawhi Leonard has shown the league why he's considered one of the top five players. Currently, Leonard is averaging career-highs in points per game (27.2) and rebounds per game (7.9). Also, he's fourth in PER (26.6), and is still