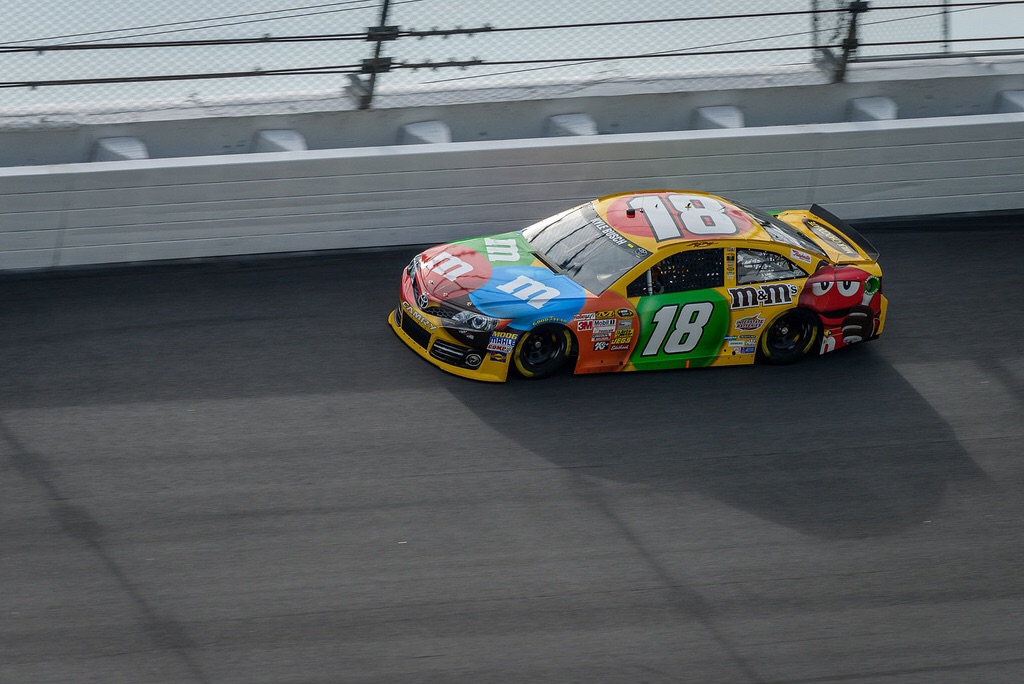 NASCAR Power Rankings as the Calendar Flips to 2019
This offseason has been flying by.  Although it feels like just the other day that Joey Logano captured his first NASCAR career championship, we are only 41 days away from the Daytona 500.
Now that the calendar has turned to January, I thought it was the perfect time to release my first power rankings of 2019.
There are likely to be a total of 34 drivers competing full-time in the NASCAR Monster Energy Cup Series in 2019.  So far, 33 of these drivers have been confirmed.  27 of the 33 confirmed drivers are returning drivers from the 2018 season.
However, this list will be limited to the top-20 drivers entering the 2019 season.
Without further ado…
20. Paul Menard, No. 21, Wood Brothers Racing: Despite missing the playoffs, Menard had some bright spots in 2018.  He took the pole position for the July race at Chicagoland Speedway and won stage 2 in the April race at Talladega.  I think Menard, along with Ryan Newman (who just missed my top-20), is a sneaky playoff pick in 2019.
19. Ricky Stenhouse Jr., No. 17, Roush Fenway Racing: After earning his first two Cup Series victories in 2017, Stenhouse failed to qualify for the playoffs in 2018.  Unless Ricky can win a race, expect him to miss the playoffs again in 2019.
18. William Byron, No. 24, Hendrick Motorsports: Although he recorded only four top-10 finishes, Byron flashed some potential as a Cup Series rookie in 2018.  With Chad Knaus set to become his new crew chief after 17 extremely successful seasons with Jimmie Johnson, it wouldn't surprise anyone to see Byron record his first career win in 2019.
17. Daniel Suarez, No. 41, Stewart-Haas Racing: After 2 lukewarm seasons with Joe Gibbs Racing, he's missed the Playoffs where others thrived. However, he finds a new home at Stewart Haas Racing for the 2019 season. With a fresh start in his career, expect a breakout season for Suarez.
16. Alex Bowman, No. 88, Hendrick Motorsports: Bowman was very good in his first season replacing Dale Earnhardt Jr. in the 88.  He finished 16th in the championship standings and advanced to the round of 12 in the playoffs.  Bowman did not record a win in 2018, but I expect that to change in 2019.
15. Austin Dillon, No. 3, Richard Childress Racing: Dillon was the only driver to qualify for the playoffs despite finishing outside the top-16 in the point standings last year.  He started the season with a win in the Daytona 500 but recorded only three other top-10 finishes the rest of the year.  I am high on Austin but would like to see more consistency from him in 2019.
14. Jimmie Johnson, No. 48, Hendrick Motorsports: Johnson's steak of 17 straight seasons with at least one win came to an end in 2018.  While Johnson is not the force he once was, and has to become familiar with a new crew chief, it would be foolish to write off a 7-time champion.
13. Clint Bowyer, No. 14, Stewart-Haas Racing: Bowyer won two races in 2018, his first wins since 2012, and advanced to the round of 8 in the playoffs.  Despite this success, Bowyer never appeared to be a serious threat to advance to the Championship 4 last year.  I would expect this to be the case again in 2019.
12. Erik Jones, No. 20, Joe Gibbs Racing: Jones was very good in his first season driving for Joe Gibbs Racing. He earned his first career win in the July race at Daytona International Speedway and advanced to the round of 12 in the playoffs.  Jones is a candidate to breakout in 2019 and I could definitely see him advance to at least the round of 8 in the playoffs this year.
11. Denny Hamlin, No. 11, Joe Gibbs Racing: Hamlin is looking to bounce back in 2019.  For the first time in his 13-year career, Hamlin failed to win a race last year.  I think we'll see him get back in the win column in 2019.
10. Ryan Blaney, No. 12, Team Penske: Blaney's lone win in 2018 was the inaugural race at the Charlotte Motor Speedway roval.  Even though he only recorded one win, Blaney showed the speed to contend in many races and should end up in victory lane more than once in 2019.
9. Aric Almirola, No. 10, Stewart-Haas Racing: I realize that #9 may seem low for Almirola, but Aric finished 2018 on a high note as he won at Talladega Superspeedway in the round of 12 to lock himself into the round of 8.  If he can replicate 2018's success, Almirola will finish 2019 even higher in these rankings.
8. Kurt Busch, No. 1, Chip Ganassi Racing: In his final season driving for Stewart-Haas Racing, Busch nearly advanced to the Championship 4.  However, there are questions about whether he can be as successful with Chip Ganassi.
7. Kyle Larson, No. 42, Chip Ganassi Racing: Larson failed to record a victory in 2018 but, outside of the Championship 4, he led more laps than any other driver.  While that is somewhat of a moral victory, Larson still has not advanced to the round of 8 in the playoffs in his career.  He will look to shake this fact in 2019.
6. Brad Keselowski, No. 2, Team Penske: Keselowski's three victories in 2018 came in a 15-day span.  However, We'll see if he can build off of teammate Joey Logano's success and be more of a playoff force in 2019.
5. Joey Logano, No. 22, Team Penske: Logano was clearly not the best driver throughout the 2018 season.  However, he did what was needed to win his first career championship.  It will be interesting to see if Logano can take the next step and become a perennial contender.
4. Chase Elliott, No. 9, Hendrick Motorsports: Elliott's three career NASCAR Cup Series wins all came in the final 15 races of last season. However similarly to Logano, Elliott is looking to take that next step toward consistent success this year.
3. Martin Truex Jr., No. 19, Joe Gibbs Racing: No doubt, the move to Joe Gibbs Racing will be an adjustment for Truex. But, expect him to handle this change about as smoothly as possible and find victory lane a couple of times in 2019.
2. Kevin Harvick, No. 4, Stewart-Haas Racing: Aside from his championship year, Harvick had the best season of his career in 2018.  He set career-highs in wins (8) and top-tens (29); he also tied his career-high in top-fives (23).
1. Kyle Busch, No. 18, Joe Gibbs Racing: Despite only having one career championship, Busch is still the most dominant driver in NASCAR.  Still only 33 years old, he has plenty of time to continue moving up the all-time wins list and capture at least one more championship.
Teddy Rydquist is on Twitter: @TeddyRydquist
Photo credit to Ed Rosack Photo via Flickr.