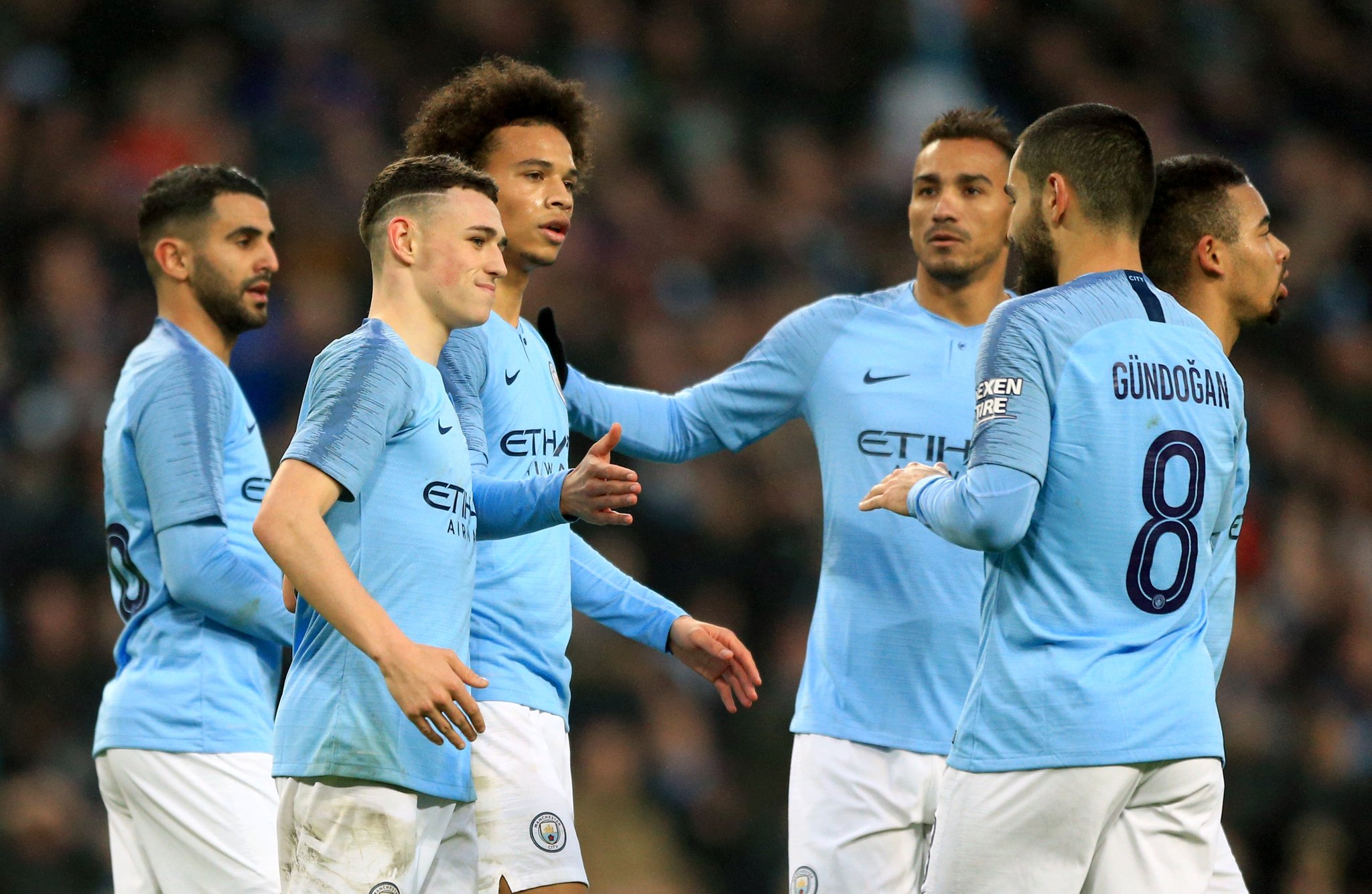 Manchester City Smash Seven Past Rotherham
Reigning Premier League Champions Manchester City move into the 4th round of the Emirates FA Cup after a big 7-0 win over Championship side Rotherham United. Any team would have had trouble against this strong Man City side, but Rotherham sit close to the bottom of the table and this was an impossible task.
Spreading the Ball Around
The Citizens put their foot down hard on the gas and never let up. Not only did they manage to score seven, but it was with seven different scorers.  Unfortunately for Rotherham, one of the seven was their own defender, Semi Ajayi, putting the ball into his own net. City's six other goals came from Raheem Sterling, Phil Foden, Gabriel Jesus, Riyad Mahrez, Nicolas Otamendi, and Leroy Sane.
City put nine shots on target compared to the visitors' one. They tripled their number of completed passes and also held possession for 71% of the game. This was one of the few matches you get in professional football that was black and white. It was clear as day from the first whistle who would come out on top.
Looking Ahead
The fourth round draw of the FA Cup will take place after Liverpool face Wolves in the final third round matchup.  If Liverpool advance, all of the "big six" Premier League teams will still be in the competition. The fourth round features 32 clubs and 16 matches that will take place between Friday, January 25th and Monday, January 28th.
Manchester City are represented in the fourth round draw with ball 20. Will they get another struggling lower division opponent or a Premier League giant?
Photo credit to Manchester City via Twitter