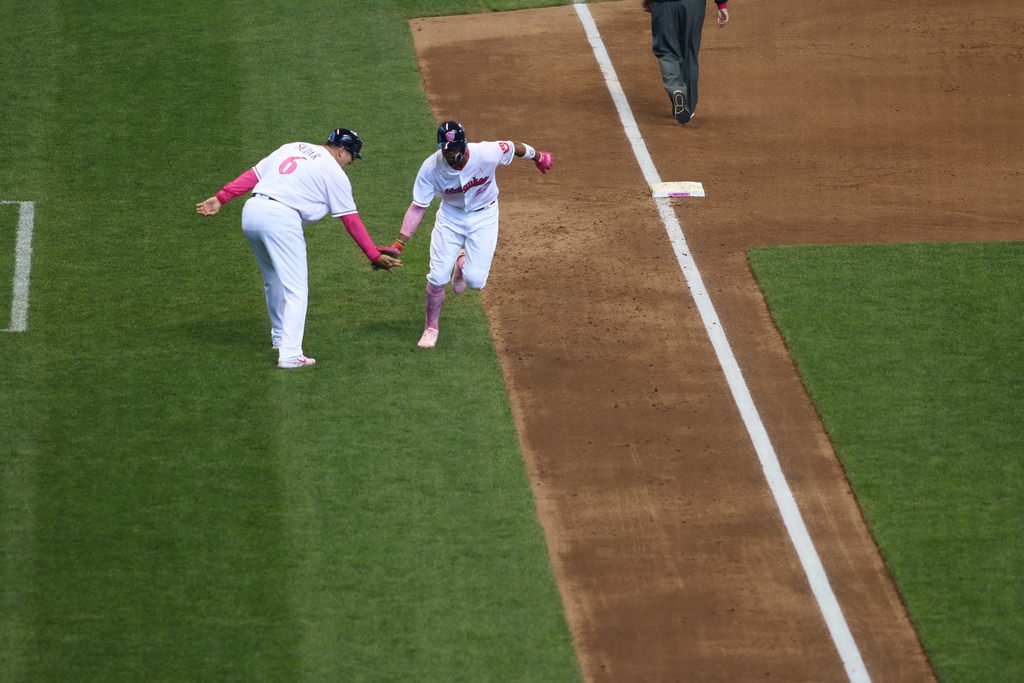 Mets Acquire Keon Broxton From Brewers
The Mets have acquired outfielder Keon Broxton from the Brewers. In exchange, the Mets are sending the Brewers pitcher Bobby Wahl, and prospects Adam Hill and Felix Valerio. Broxton, 28, hit .179 with four homers and 11 RBIs in 2018. Broxton spent most of 2018 up-and-down between the Majors and Minors and only appeared in 51 games for the Brewers. The Mets will plan to use both Broxton and Juan Lagares in center field for the 2019 season. Broxton will look to bring speed and superior defense to the Mets lineup.
Broxton's Defense Looks to Help Mets
Keon Broxton has one of the best defensive gloves in all of Major League Baseball. Broxton has a DRS of +11 in 134 and 1/3 innings played in center. Broxton would be considered a "great" outfielder (per FanGraphs) and border-line gold glover. He is also known for two amazing game-saving catches as he reached over the wall at Miller Park and took two homers away. The Mets have improved dramatically in terms of defense and Broxton only helps the Mets even more. He will also be getting paid league-minimum in 2019 thus free some spending money for the Mets to make any other additions.
Mets Sign Pitcher Hector Santiago
Along with the trade for Broxton, the Mets have also signed pitcher Hector Santiago. Santiago, 31, has spent most of his career with the Chicago White Sox. He has also pitched with the Angels and Twins the past few seasons. After spending all of his career in the American League, Santiago will bring a 4.06 ERA with a record of 46-49 to the Mets as pitching depth. Also, Santiago could potentially surprise a lot of fans as a potential fifth starter or a long relief option. Though he struggled with injuries last season, Santiago can be a reliable starting option for the Mets or a solid bullpen option. With his role yet to be determined, Santiago was another great addition to the Mets team for 2019.
Photo Credit to Keon Broxton HR Trot via Flickr