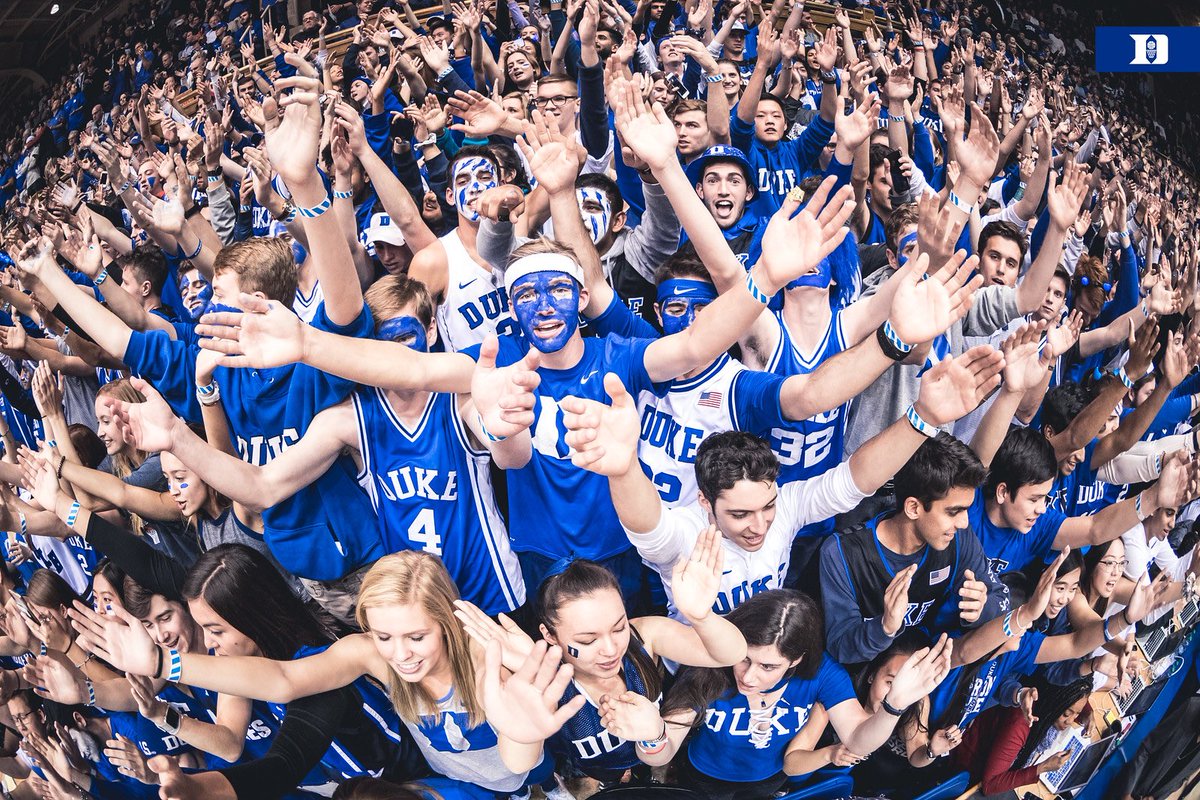 NCAA Hoops Preview: #1 Duke vs Clemson
Matchup: Duke Blue Devils (11-1, 0-0) vs. Clemson Tigers (10-3, 0-0)
Date: Jan. 5, 2019
Time: 8 p.m. (est)
Network: ESPN
Location: Durham, North Carolina, USA
Venue: Cameron Indoor Stadium
Seating Capacity: 9K
ACC Play Begins
After 16 days off for a break, Duke basketball returns to begin ACC Conference play. They will face off against the 10-3 Clemson Tigers, a likely NCAA Tournament team.
Will There Be Rust?
After Duke was off for ten days to take exams, they came out in the first half of their first game back against Princeton and looked both sloppy and rusty. After sixteen days off, will the young Blue Devils suffer the same setback against a stronger opponent?
Starters
Duke
Center – #12 Javin DeLaurier
Power Forward – #1 Zion Williamson
Small Forward – #5 RJ Barrett
Guard/Forward – #2 Cam Reddish
Point Guard – #3 Tre Jones
Clemson
Combo Guard – #2 Marcquise Reed
Guard – #4 Shelton Mitchell
Small Forward – #14 Elijah Thomas
Forward – #25 Aamir Simms
Forward – #24 David Skara
Clemson Overview
Led by senior guards Marcquise Reed (20.1 PPG, 5.2 RPG, 3.6 APG, and 2.1 SPG) and Shelton Mitchell (13.8 PPG and 3.1 APG), the Tigers have scored 75.3 points per game. Clemson shoots the ball at 48.9%, good for 33rd in the entire country. While their offensive output has been solid, head coach Brad Brownell prides his teams on physical, in your face defense. They have allowed opponents to score just 65.9 points per game, which is impressive considering they have been fully healthy very little this season. The Tigers are 44th in the country in rebound differential, at a solid +6.4.
Duke's Key
For Duke to win this game, they have to manage their half-court offense well enough against the high-pressure Clemson defense, specifically Tre Jones and RJ Barrett.
Clemson's Key
For Clemson to have a shot at pulling off an upset in Cameron, they'll need to jump on Duke early. I fully expect Duke to come out slow, just as they did after ten days off against Princeton. If Clemson can gain an early lead, Reed and Mitchell are talented enough to maintain it throughout the game.
Prediction
Clemson fails to capitalize on a slow shooting start for Duke, and it stays close for the first ten or so minutes. Reddish gets red hot and Duke is able to keep calm against an extremely active Tiger defense.
Duke: 88
Clemson: 66
Follow us on YouTube and Twitter
Photo Credit: Duke Basketball via Twitter