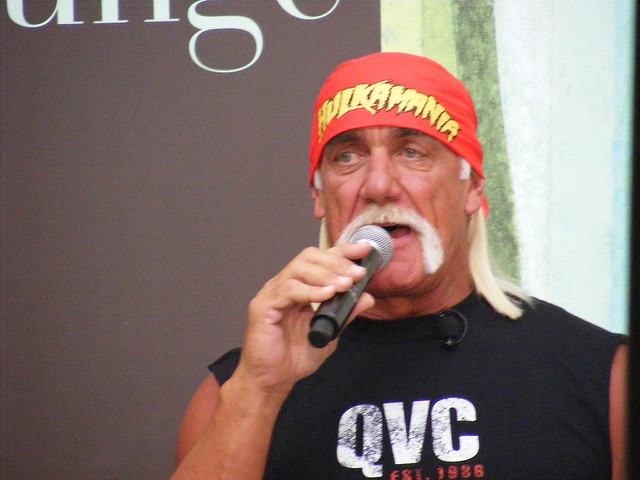 Hulk Hogan Will Return to Monday Night RAW to Celebrate "Mean" Gene Okerlund
Well let me tell you something, brother, WWE is announcing that WWE Hall of Famer Hulk Hogan will be making his return to Monday Night RAW. This coming Monday, he will celebrate the life of the late "Mean" Gene Okerlund.
Legends Never Die
This past week, the world of professional wrestling lost one of its best ring announcers of all time. "Mean" Gene Okerlund is and always will be recognized as a great backstage personality.
During Hulk Hogan's prime in WWF, Okerlund could be found holding the microphone for the "Hulkster".
"Well let Me Tell You Somethin', 'Mean' Gene…"
This will be Hulk Hogan's first appearance on Monday Night RAW since he was fired after private footage was leaked. His appearance to celebrate the life of "Mean" Gene makes a lot of sense since it is no secret the two were very good friends throughout their careers.
The best partner I ever had. We never rehearsed or did anything scripted from a writer. Gene would ask me "hey big man what do u want to do?" I would always answer "just follow you brother" and it worked from 1980 – 2017. RIP my brother HH pic.twitter.com/OBtn6NxT1E

— Hulk Hogan (@HulkHogan) January 3, 2019
The duo even fought George "The Animal" Steele and Mr Fuji. They won, with Okerlund scoring the pinfall over Mr Fuji.
Fan reception to this announcement should be interesting to see. Many of the WWE Universe will criticize this return, undoubtedly. But, a lot of WWE fans, especially those who love the history of the WWE, are loving the fact that one of the greatest of all time is coming back.
That is scheduled for this coming Monday on Monday Night RAW. Along with Hulk Hogan's return, we will also witness the return of Braun Strowman, John Cena, and the WWE Universal Champion, Brock Lesnar.
The fact that WWE has to announce the "return" of the world champion of Monday Night RAW burns a hole in my soul. But, this forthcoming RAW will be a must-see episode.
Social Media
Spread the word…
Follow TSJ101Sports on Twitter: @T101Sports and @T101SportsWWE
Follow me, the writer, on Twitter: @JordanPiekarski
Photo credit to Reuven Fischer via Flickr