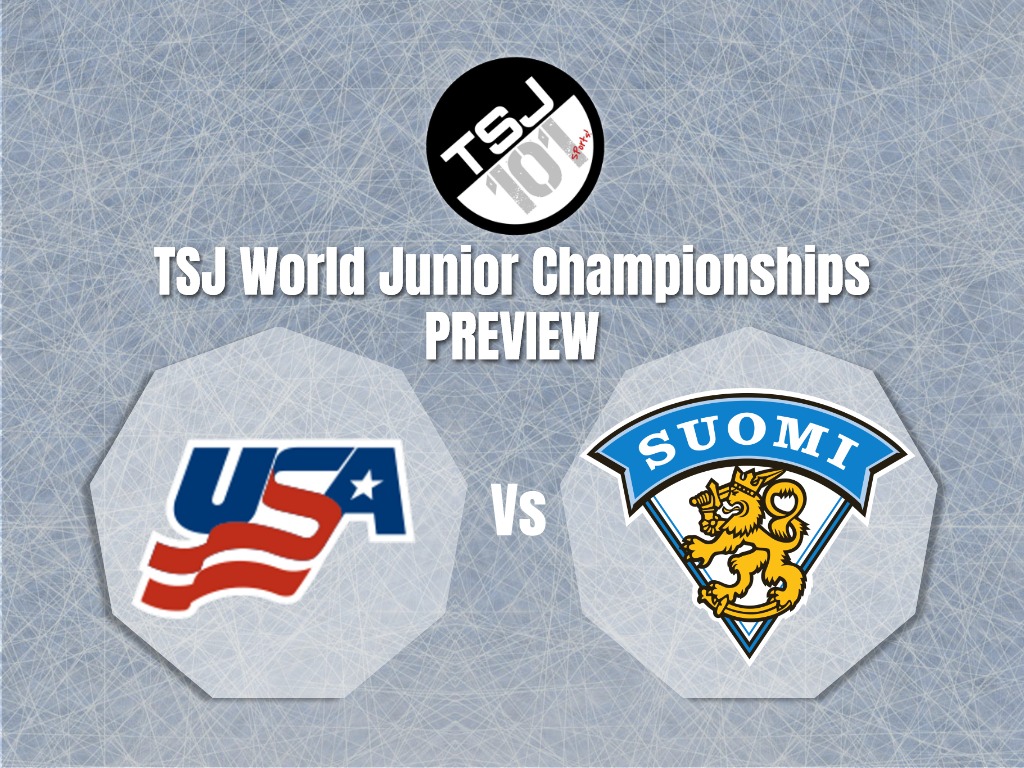 USA Looks to Bounce Back
After a tough loss to Sweden, the USA looks to bounce back against Finland in a much-needed win. The USA had a rough game on Saturday when Sweden jumped to a 4-0 lead through 2 and a half periods. At the halfway mark, USA got its first goal on the powerplay by Anderson. In just 6 minutes, Ryan Poehling scored a hattrick that tied the game. The USA would lose in overtime, but get an important point for the overtime loss.
The Path to the Medal Rounds
This game against Finland is very important because if the USA doesn't lose to Finland in regulation, USA will be the third seed from their group, and play the top-seeded team from group A. If they win in overtime, they will stay in second place of the group. According to the IIHF Tournament rules, "The tie-breaking system for two teams with the same number of points in a standing will be the game between the two teams, the winner of the game taking precedence".
With all this being said, the easiest route for the USA would be to beat team Finland. This is a tough task, but if USA sticks to their game and play as a team, they can do it.
Players to Watch
USA
Ryan Poehling leads team USA in scoring with 7 points and loves to live in big moments.
Quinn Hughes has 2 points, but he is the quarterback of this team, and he has to have a big game.
Finland
Kaapo Kakko is a projected 2nd overall pick in the 2019 draft. This game is where he can show his talents in the big game. He has 1 goal and 2 assists.
Henri Jokiharju leads the defense with 3 points and is a +4. I'm looking for him to have big contributions if Finland is going to take second in this group.
Keys to the Game
USA
USA needs to have a big game from everybody on the team. Goaltending has been timely for team USA with Keyser and Primeau making some great saves. This trend needs to continue during this game since Finland has the #1 ranked goaltending in the tournament.
USA's special teams have been phenomenal this tournament, with both the power play and penalty kill ranking first in the tournament. USA on the penalty kill is a perfect 7 for 7, which will be a difference maker in this game. USA also has the best power play at 41.67%. This is where USA needs to take advantage of their strong suit on the powerplay, with Finland only being ranked 6th in penalty kill.
Finland
Finland needs to look to their goaltending to stay strong, giving up 3 goals in 3 games. Their strong defense needs to hold up against the firing USA team.
They also need to look to their scoring talents of Kakko, Talvitie, and Ylonen for the offense, because they are going to need a high offense if they are going to beat team USA.
Social Media
Follow Bryan on Twitter: @BryanCsordos 
Photo Credit
Photo designed by @Arty_Anita