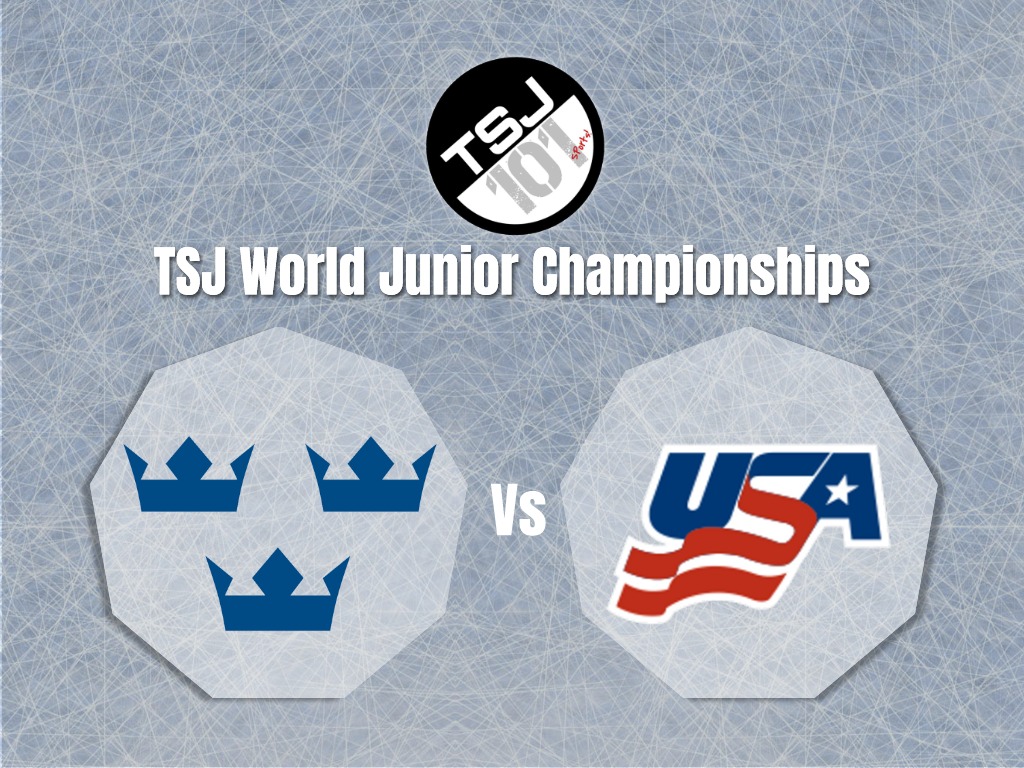 Sweden Beats the United States in Overtime
Sunday night marked the game for Sweden vs United States. It was an action filed game, that was tied at the end of the third period. Thanks to Adam Boqvist's goal in overtime, Sweden won the game, 5-4.
Notable Players
Adam Boqvist
Thanks to Boqvist's goal, that was scored with a minute and ten seconds left in overtime, Sweden won the game against the United States. Boqvist is a Blackhawks prospect.
Ryan Poehling
Poehling scored three out of the United States' four goals during the Sweden vs United States game in the World Juniors.
First Period
Just four minutes and forty-seven seconds into the first period, Filip Westerlund scored for Sweden. This was the only goal during the first period. The period ended with a score of 1-0.
Second Period
The second period started off with a goal by Rickard Hugg at nine minutes and 21 seconds in. Almost three minutes later, Emil Bemstrom scored. No other goals were scored during the second period. Once again, the period was dominated by Sweden and things are not looking good for team USA.
Third Period
Erik Brannstrom kicked off the third period with a goal for Sweden at two minutes and thirty-three seconds into the final period. Thus far, the score is 3-0, with Sweden in the lead. However, exactly seven minutes into the period later, Mikey Anderson scored the first goal for Team USA. Several minutes after Anderson's goal, Ryan Poehling scored the second goal for the team. Six minutes later, Poehling scored again. Finally, with just twenty-four seconds left in the final period, Poehling scored again, tying the game 4-4.
Overtime
Adam Boqvist scored with just over a minute left, giving Sweden the win.
Sweden's Next Game
Sweden will play Kazakhstan next.
Social Media
Follow Anita on Twitter @Hockey_Writer
Photo Credit
Photo designed by @Arty_Anita