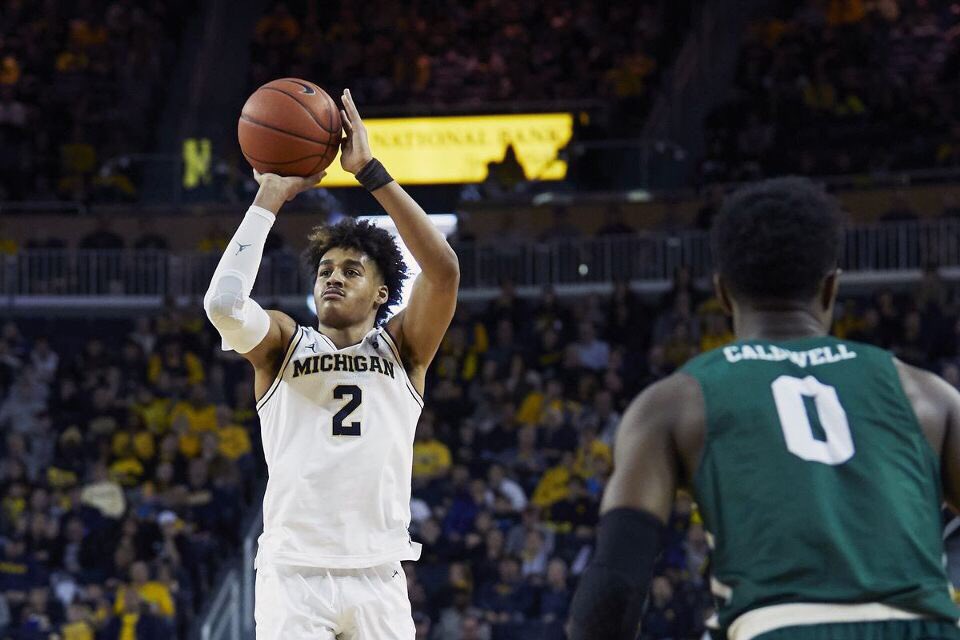 Game Recap: Michigan Defeats Binghamton, 74-52
The first 30 minutes were anything but pretty, as Michigan was able to pull away late for a 74-52 win over Binghamton. The Wolverines improved to 13-0 with the win; three wins shy of matching the best start in school history set by the 2012-13 team. Three underclassmen carried the Wolverines on Sunday.  Freshman forward Ignas Brazdeikis led the way with 21 points while sophomores Jordan Poole and Isaiah Livers added 18 and 17, respectively.
Key Takeaways
Michigan is used to starting games slowly this year. Today's win was very reminiscent of the victories over Holy Cross & Air Force earlier in the year.  Once again, a zone defense gave the Wolverines problems.  Michigan was able to find their footing when they moved Livers to the middle of the Bearcats' defense. Livers saw time at both power forward and center and recorded 14 of his 17 points in the paint.
Jordan Poole also stepped up big time for this team. On a day when the Wolverines struggled shooting the ball, Poole hit six three-pointers and finished 6-11 from the field.
A win is a win. It didn't necessarily look good, but it doesn't have to. The Wolverines will enter 2019 undefeated and are one of just four unbeaten Division I teams remaining.
Up Next
Michigan will look to improve to 3-0 in Big Ten play when they host Penn State on Thursday. The Nittany Lions are currently 7-6 overall and 0-2 in the Big Ten. Thursday's game tips at 7 p.m. (est) and will be televised on ESPN.
Follow us on YouTube and Twitter
Photo Credit: Maize n Brew