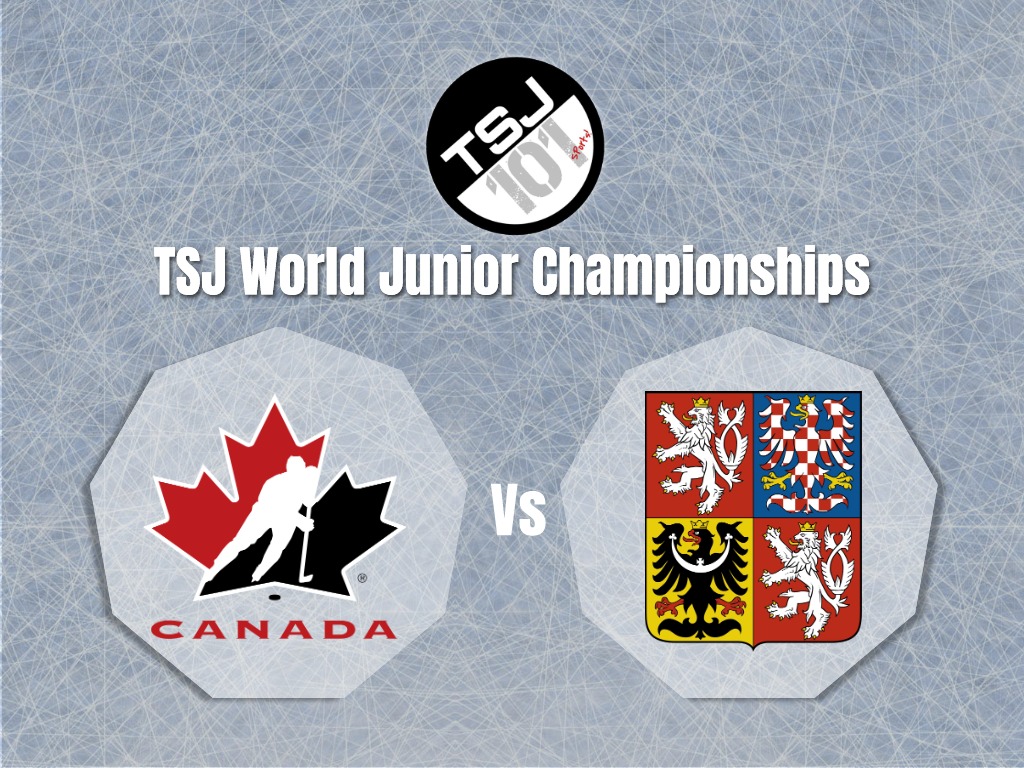 Canada Beats the Czech Republic 5-1
Canada once again beats a team by a landslide. Sweden came back during the first period, tieing the game but Canada came back even harder.
First Period
Panthers prospect Owen Tippet passes the puck to Maxime Comtois. The Ducks prospect then goes off the Czech defender and past Jiri Patera for his fifth goal in the tournament. This starts off the game 1-0.
Owen Tippett uses his speed to blow past the Czech defence and he blindly passed it in front. Maxime Comtois, who started the play, makes it 1-0 after coming in as the trailing player. What a play. #WJC2019 pic.twitter.com/ipiXW0R6Pp

— Steven Ellis (@StevenEllisNHL) December 30, 2018
Just 37 seconds after Canada scores, the Czechs tie it up off a 2-on-1. Jan Jenik, an Arizona Coyotes prospect, passes the puck to Ondrej Machala who scores. The game is then tied 1-1.
Several minutes later, Brett Leason scores for Canada. Followed by Leason's goal, Canada gets another goal just minutes later. Alexis Lafreniere, the youngest on Canada's team, fires the puck past Jiri Patera's glove bringing the score to 3-1 Canada.
Second Period
Right off the bat, Max Comtois is injured. He gets back on the ice after a slight injury to the shoulder but is not at his full strength. Around fourteen minutes into the second period, Mackenzie Entwistle scores. The Blackhawks prospect nets his third goal of the tournament and now has one in every game. The score at the end of the second period is 4-1.
Third Period
The final period of the game starts out with penalties for the Czech team, with the biggest being Martin Necas'. Necas was called in for checking from behind. He got a two-minute minor and then a 10 minutes misconduct. Nine seconds into the ensuing power play, Nick Suzuki passed the puck to Morgan Frost. Frost then buried a one-timer into the open net. With this goal, the final score at the end of the period is 5-1.
Canada's Next Game
Canada will play Russia next.
Social Media
Follow Anita on Twitter @Hockey_Writer
Photo Credit
Photo designed by @Arty_Anita