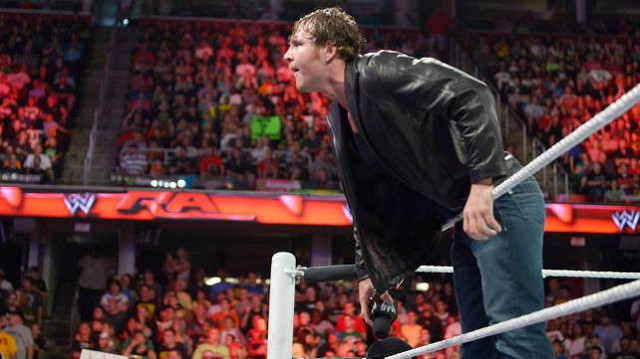 WWE May be Changing the Rules for the Battle Royal Match
Just when you thought WWE was running out of ideas, they go ahead and pull a fast one on us. This past week, the folks over at World Wrestling FUN-tertainment hosted a show in the world famous Madison Square Garden. During said event, there was a battle royal for a chance at earning a championship opportunity against Dean Ambrose for the Intercontinental Championship.
Now, that means Apollo Crews won via throwing some chump up and over the top rope and crotch chopping into the sunset, right? Well, not exactly. According to some OG TNA smarks over at Wrestling Observer, Apollo "It's not Creed, shut up, Daniel" Crews made the last elimination via pinfall.
Yep, that's right, good ol' Vinnie Mac has finally lost his mind. Changing up rules all over the place like nothing matters anymore.
In actuality, the pinfall, and sometimes submission, option is used throughout several promotions all over the world. It originated back in the 60's and 70's before "over the top rope" became popular.
Now, just because Apollo Crews won one battle royal with a pin instead of a**-over-tea kettle elimination doesn't mean WWE is switching up the rules for good. They are always seen trying new storylines or match stipulations. They especially do this in front of a non-televised crowd to see how it would go over with the audience. Big Davey Meltzer claims the audience didn't care for Apollo winning. So there's that.
It can be interesting and exciting to see Vince McMahon and the World of Wrestling Entertainment try out different things to capture audience attention. Maybe we will get to see this new win option put into a televised battle royal in the future.
Social Media
BaTtLe RoYaLe…
Follow TSJ101Sports on Twitter: @T101Sports and @T101SportsWWE
Follow me, the best in the business, on Twitter: @JordanPiekarski
Photo credit to Tiffany Windham via Flickr