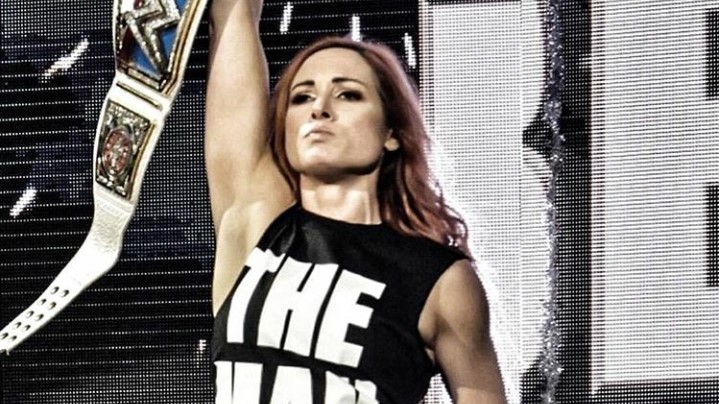 Becky Lynch Wins Sports Illustrated's Top Women's Wrestler of the Year; Threatens Other "Dopes" on the List
It's no secret that Becky Lynch is one of the best things going on in wrestling. Ever since her surprise heel turn this past August at SummerSlam, Becky has been the talk of professional wrestling.
Sports Illustrated releases a list every year of their top athletes from throughout the year. It should come to as no surprise that "The Man" herself claimed the top spot this year for Best Women's Wrestlers of 2018.
The Top 10 list is as follows:
10. Jordynne Grace
9. Bianca Belair
8. Kairi Sane and WWE NXT Women's Champion Shayna Baszler (tie)
7. Toni Storm
6. Alexa Bliss
5. SmackDown Women's Champion Asuka
4. RAW Women's Champion Ronda Rousey
3. Tessa Blanchard
2. Charlotte Flair
1. Becky Lynch
After the list hit the internet, many fans rejoiced in the fan favorite Lynch taking the top spot.
The Man Says…
Becky herself took to Twitter to give her two cents on the reward:
Obviously the former SmackDown Women's Champion shows no fear nor any doubt that she deserves this top spot.
Some of the other women who made the list commented on earning a spot. But none have responded to what Becky had to say as of yet.
Becky, whether or not she's speaking in character or actually sees her fellow female wrestlers as far less superior to her, seems to think that she fully deserves this honor. Anyone who has seen her year leading up to and after SummerSlam can agree that Becky has truly earned the Best Women's Wrestler of 2018 award from Sports Illustrated.
Obviously this has been met with some criticism from fans that feel she hadn't done enough prior to SummerSlam 2018 to fully deserve the top spot on the list. However, it is set in stone, and there's no use in complaining at this point.
Social Media
Don't be afraid to stand up for what you believe in…
Follow TSJ101Sports on Twitter: @T101Sports and @T101SportsWWE
Follow me, the best in the business, on Twitter: @JordanPiekarski
Photo credit to Becky Lynch via Instagram