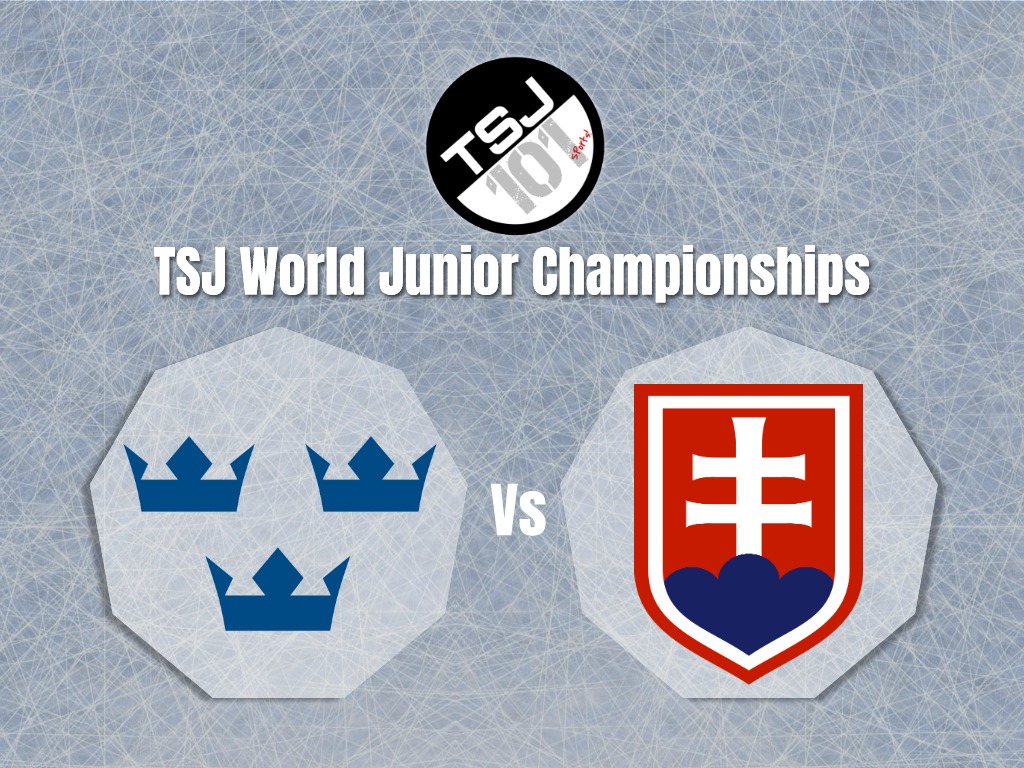 Sweden Wins Second Game in World Juniors Tournament
Sweden scored twice in the first period, with a goal in between by Slovakia. The second period was followed by only one goal by Sweden. Lastly, the third and final period of the night was a repeat of the first, with three goals, two of which were by Sweden.
Notable Players
Emil Bemstrom
Bremstrom scored two of Sweden's goals during Wednesday's game against Slovakia
First Period
The game started off with two penalties, one for Sweden and one for Slovakia. It wasn't until 11 minutes and 42 seconds in, that the first goal was scored. Lucas Elvenes, Vegas Golden Knights prospect, scored the first goal for Sweden. Then, almost exactly two minutes later, Slovakia came back. Adam Liska scored for Slovakia at 13 minutes and 43 seconds in. The final goal of the period was scored by Emil Bemstrom, bringing the score to 2-1, with Sweden in the lead.
Second Period
The second period started off with a penalty for Slovakia. Six minutes and forty seconds in, Emil Bemstrom scored again. This goal brought the score to 3-1, with Sweden in the lead. This marked the Columbus Blue Jacket prospect's second goal of the night.
Third Period
Once again, the period started off with penalties for Slovakia. Five minutes and nine seconds into the period, Erik Brannstrom scored. The Vegas Golden Knights prospect and Swedish team captain brought the score to 4-1. A little over three minutes later, Milos Fafrak scored for Slovakia. This brought the score of the game up to 4-2. Once again, several minutes went by before Sweden scored again. Isac Lundestrom, the Anaheim Ducks prospect scored for Sweden, bringing the score to 5-2. Both teams pulled their goalies at the end of the game, but no other goals were scored.
As a result, the final score was 5-2.
Sweden's Next Game
Sweden will play USA on Saturday.
Social Media
Follow Anita on Twitter @Hockey_Writer
Photo Credit
Photo designed by @Arty_Anita