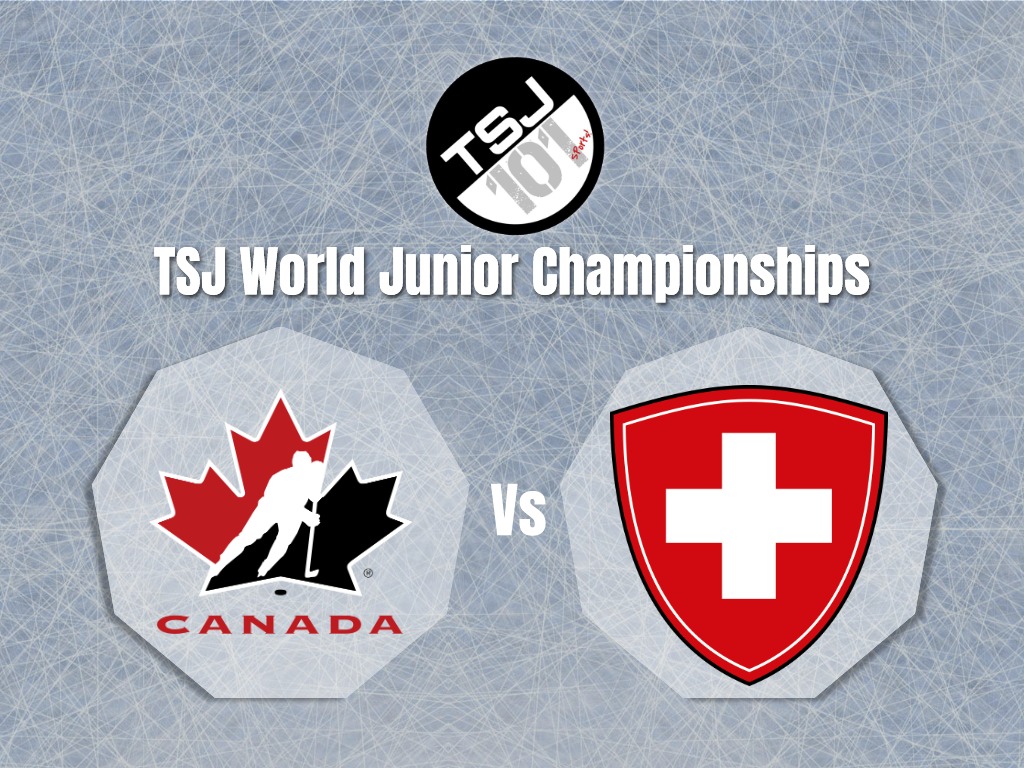 Canada Beats Switzerland 3-2
Thursday's game between Canada and Switzerland started with a strong lead from Switzerland. Philipp Kurashev scored in both the second and third period, with his goal during the last period being the final goal of the night.
Notable Players
Philipp Kurashev
Kurashev scored both of Switzerland's goals during Thursday's game against Canada.
Cody Glass
Glass scored the first score for Canada, just 36 seconds into the first period.
First Period
With just 36 seconds into the first period, Nick Suzuki passed the puck to Cody Glass and Glass crashed the puck into the net.
Despite being 1-0, it is obvious that Canada is facing a harder team, as Switzerland kept blocking Canada's shots on goal. New Jersey Devils prospect Akira Schmid is doing a great job blocking Canad's shots. Schmid even blocked shots made by Maxime Comtois who had four goals in the game against Denmark.
Second Period
The Chicago Blackhawks prospect Philipp Kurashev slips a puck right into the slot past Ian Scott, netting a power-play goal to tie the game at just 46 seconds into the second period.
Several minutes later, USA goalie Ian Scott has a massive save after being left alone in the slot. Scott, the Toronto Maple Leafs prospect had a ridiculous glove save that kept the game tied at 1-1. At five minutes and fifty-five seconds into the second period, MacKenzie Entwistle gets his second goal of the tournament, giving Canada the 2-1 lead.
Almost seven minutes later, New York Islanders prospect Noah Dobson sneaks the puck past Schmid. Dobson was one of the two players on the Canadian team that didn't register a point during Wednesday night's game against Denmark.
Third Period
Canada came close to being 4-1, yet Barrett Hayton's attempt just made it past the post. Florida Panthers prospect Owen Tippet also made an attempt that hit the post. It wasn't until there were less than two minutes left in the period that Philipp Kurashev scored again. The Blackhawks prospect netted his second during the game, and second during a power play. Kurashev brings the final score of the game to 3-2.
Canada's Next Game
Canada will play the Czech Republic on Saturday
Social Media
Follow Anita on Twitter @Hockey_Writer
Photo Credit
Photo designed by @Arty_Anita