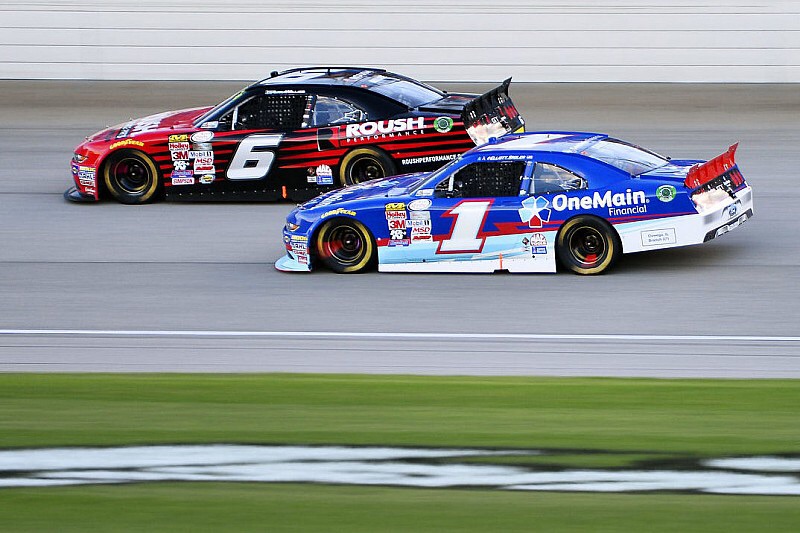 Roush Fenway Racing has participated in every season of Xfinity-equivalent racing since 1992.  The team has enjoyed great success over the past 27 seasons, winning five championships and 137 Xfinity Series races in that span.  Interestingly, 137 is the same exact number of Cup Series wins that the team has as well.
However, it appears that this 27-season streak may be coming to an end.
This possibility was first reported a few weeks ago when Ty Majeski, who drove the No. 60 Ford in 12 races in 2018, stated that the team had told him that they were not going to have a team in the Xfinity Series in 2019.
Roush Fenway has yet to comment on the situation.  Like always, it is a matter of funding as to whether or not the team will end up fielding a car.
In addition to Majeski, Ryan Reed, Chase Briscoe and Austin Cindric competed for Roush Fenway in 2018.  Briscoe has signed with Stewart-Haas Racing and Cindric has signed with Team Penske.
Lilly Diabetes, Reed's primary sponsor, has withdrawn their sponsorship from Roush Fenway Racing.  As a result, Reed will not be returning to the team in 2019.
This will be one of the more fascinating remaining story lines in NASCAR's offseason.  Continue to check out TSJ101 and @TeddyRydquist on Twitter for further updates.