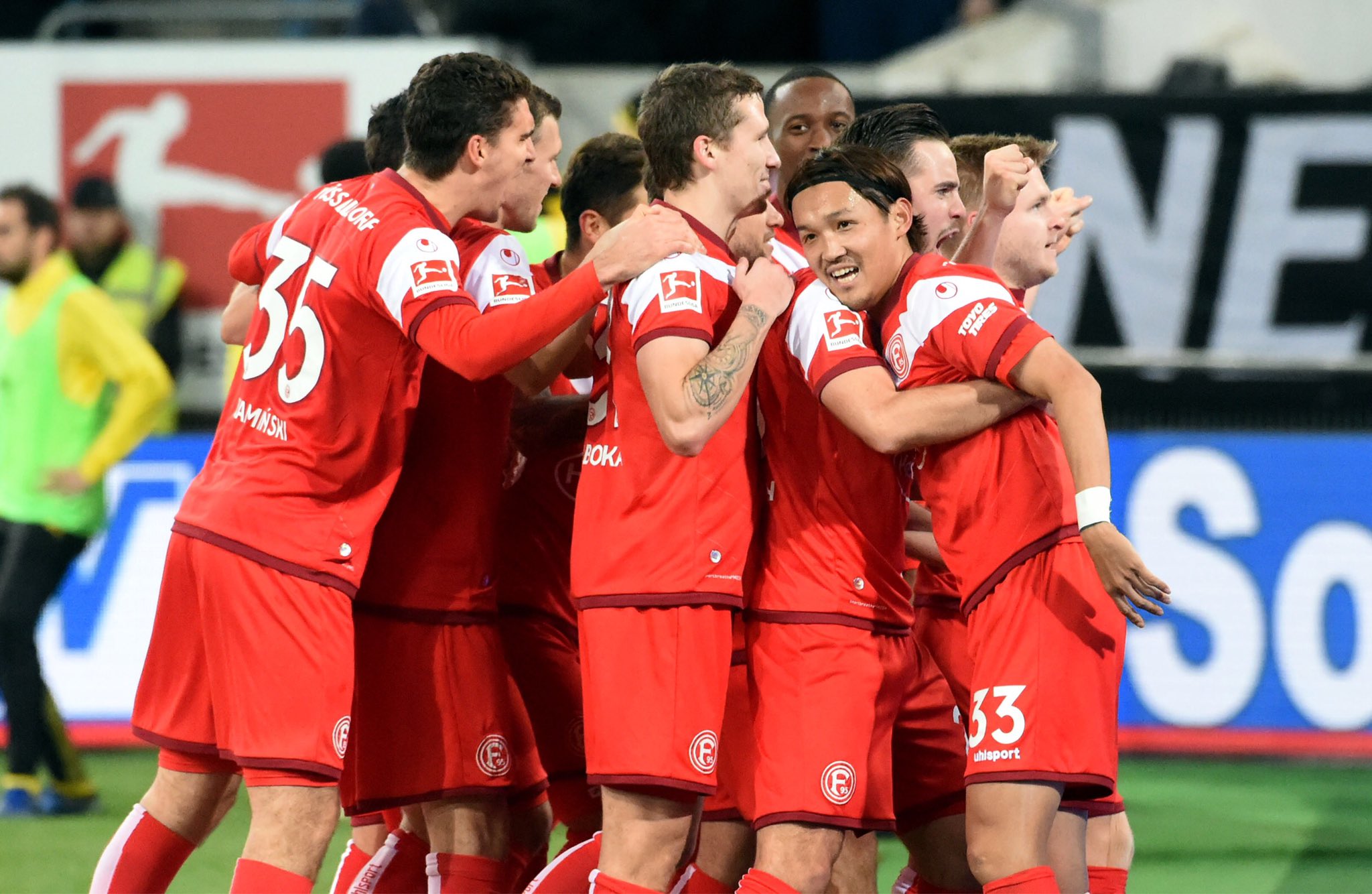 Fortuna Düsseldorf Did The Unthinkable Against Dortmund
Dortmund are sitting comfortably on top of the table with 39 points. Marco Reus led his side to Fortuna's Esprit Arena on Tuesday.
When you see this match, you think Dortmund has an easy game. However, Fortuna Düsseldorf came to play. Borussia Dortmund losing to Düsseldorf came as a shock because they have been on fire since the start of the season.
Dortmund dominated the game with 73.4% ball possession but couldn't get any big chances to score. Both teams managed to create 10 chances, but Fortuna Düsseldorf had the two chances of the game with only 26.6% ball possession.
Dortmund conceded a goal from the home team in the 22nd minute by Dodi Lukebakio. After that all they needed to do was to at least tie the game or score two goals. Fortuna Düsseldorf had all ten players defending deep in their half.
In the 2nd half it went more downhill for Dortmund because they conceded another goal by Jean Zimmer in the 56th minute. Zimmer was left wide open with no Dortmund player on sight. With his right foot Zimmer just knuckleballed it into the back of the net to earn his first goal of the season. Dortmund did score one against Fortuna Düsseldorf in the 81st minute but it was a little too late.
Borussia Dortmund have Paco Alcacer who has been on fire since joining the team. He currently has 11 goals but that was before today's goal he scored, now he has 12 this season. Dortmund should've started Alcacer instead of Mario Götze. Despite losing the game Jadon Sancho won Man of the Match and he was substituted in the 60th minute of the match.
Fortuna Düsseldorf
Düsseldorf did the unthinkable against Dortmund in Tuesday's match up. They scored in the first and second half. Also, they showed some amazing defense to keep the lead against Dortmund. If Fortuna Düsseldorf didn't win on Tuesday, they possibly would be in the regulation zone. Currently they are sitting in 15th place with 15 points. Today's match up against Dortmund was a big win for Fortuna Düsseldorf.
Photo credit to Fortuna Düsseldorf via Twitter