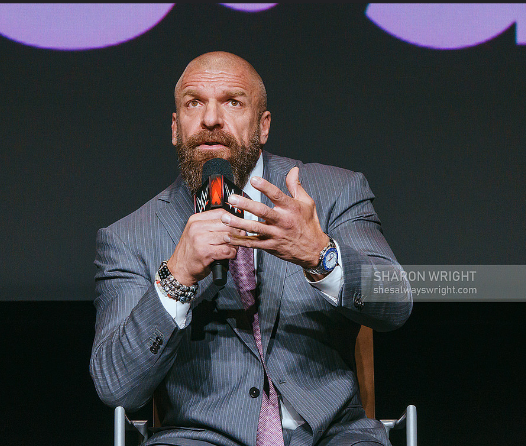 WWE
According to Give Me Sport, WWE Chairman Vince McMahon and Triple H have different ideas to what should be the WWE Universal championship match at Wrestlemania. What's the difference you ask? Let's take a look at the plans for WWE Universal Championship.
Plans for WWE Universal Championship
McMahon wants Braun Strowman to defeat Brock Lesnar at Royal Rumble, and win the Universal Championship. The chairman wants Strowman vs McIntyre at Wrestlemania. McMahon wants the Scottish Psychopath to walk out as WWE Universal Champion at Wrestlemania.
Triple H on other hand has a different plan:
Triple H wants Brock Lesnar to retain at Royal Rumble, which will lead the fans to wonder, is Lesnar ever going back to the UFC? He wants Seth Rollins to face Brock Lesnar at Wrestlemania and become the next Universal Champion.
How will this happen?
For Vince McMahon to have his plan come true, Braun Strowman needs to return at the TLC pay-per view this Sunday, and defeat Acting General Manager Baron Corbin; to earn his title opportunity against Brock Lesnar at Royal Rumble. Which this leads to Drew McIntyre? He will have to win the 30 men Royal Rumble in January to earn his opportunity.
To have Triple H's plan to work, his is just straight forward. Seth Rollins drops the Intercontinental Championship, to build up a storyline for a possible  Lesnar vs Rollins at Mania!
Discussion Time
What will really happen at the grandest stage of WWE history ever? Who will walk out of Wrestlemania 35 as the Universal Champion? Whose plan do you like most?
Personally, if one of these plans came true, I would be happy either way.
Feel free to comment below and let us know what you think!
Till the next time this writer has the breaking news or speaking her mind..