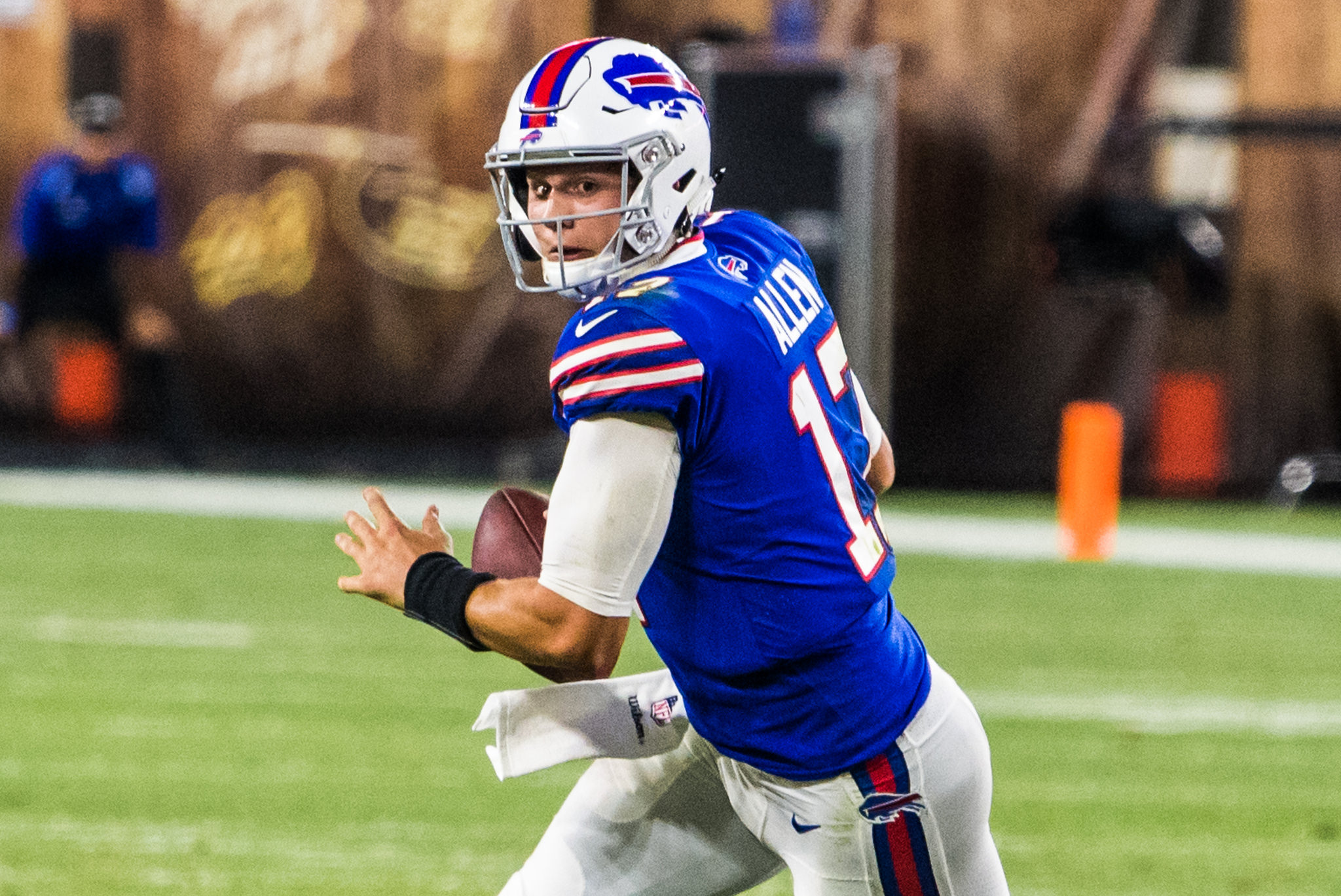 Bills Release WR's Kelvin Benjamin and Andre Holmes
News broke Tuesday via NFL insider, Ian Rapoport, that the Buffalo Bills had released two of their wide receivers. According to Rapoport, both Kelvin Benjamin and Andre Holmes were cut from the team and hit the waivers. Benjamin is in his fifth season while Holmes is in his seventh season yet neither have accrued four full seasons so they will not automatically become free agents per Collective Bargaining Agreement stipulations.
Sources: The #Bills just released veteran WR Andre Holmes and WR Kelvin Benjamin. Wow.

— Ian Rapoport (@RapSheet) December 4, 2018
League Resumes
Kelvin Benjamin
A Florida State alumni, Benjamin is just 27 years old. He was drafted by the Carolina Panthers in 2014 playing in 16 games and starting 15 that season. His rookie season was by far his best. He had 73 receptions for 1,008 receiving yards and nine touchdowns. From there, his stats rhythmically declined.
Carolina traded him to the Buffalo Bills in 2017 which was met with some surprise. QB Cam Newtown had few targets that year and many didn't understand why Carolina would get rid of another. In hindsight, the Panthers probably predicated when the Bills just realized. After playing in 12 games this season for the Bills, Benjamin caught only 23 receptions for 354 receiving yards and just one touchdown.
Andre Holmes
In 2011, Holmes was signed onto the Dallas Cowboys' practice squad. Holmes did not see playing time until 2012 in which he played in seven games and started none. In those seven games, he caught two passes for 11 yards. The following season Holmes was an Oakland Raider and saw greater playing time.
In 2014 he had his best season to date. Holmes recorded 47 receptions for 693 receiving yards along with four touchdowns. In 2017 the Bills signed Holmes. Over the course of the 2017 and what he played of the 2018 season, Holmes caught only 25 passes for 277 receiving yards and three touchdowns.
What's Next for the Wide Outs
Andre Holmes was claimed off the waivers by the Denver Broncos immediately after Wednesday's practice. The move came after Emmanuel Sanders potentially tore his Achilles tendon.
The other 31 teams in the NFL had a 24-hour window to sign Benjamin thereby absorbing his contract. Because he went unclaimed, Benjamin became an unrestricted free agent. One division, in particular, had their eyes on him.
The NFC East currently has three teams in the hunt for a postseason run and two of those could use help on the outside. Washington and the Dallas Cowboys may be a good landing spot for Benjamin. With Mark Sanchez taking over the role of QB, a big target like Benjamin could be just what he needs.
The Chicago Bears were also interested in picking up a receiver. WR Allen Robinson and tight end Trey Burton have been bearing much of the responsibility in Chicago along with running back Tarik Cohen. Having another option for Mitchell Trubisky could have helped their push to secure the NFC North.
Ultimatley, Benjamin was signed by the Kansas Chiefs late Thursday.
What's Next for Buffalo
According to Buffalo nothing went wrong here. There were no locker room problems or on the field drama. The franchise is simply looking to fill its 53 man roster with young players they can build around. While Benjamin is still young, he has seen a drastic decline in physicality and has struggled to keep up with the players around him.
Both players go on waivers. By the way, nothing happened here or went wrong off the field. Just the team going younger and playing players who figure more prominently in their long-term plans https://t.co/235dpklUfw

— Ian Rapoport (@RapSheet) December 4, 2018
The Bills go into the 2019 NFL Draft with 10 selections. Due to their current standing in the league, their first-round pick should be relatively high. While the Bills' have a list of needs to fill on the team, a strong target for the young quarterback, Josh Allen would be incredibly useful. This year's draft class has a host of talented receivers any of whom the Bills would be well off to pick up.
A.J. Brown – Ole Miss (Projected 1st Round)
Parris Campbell – Ohio State (Projected 1st-2nd Round)
Deebo Samuel – South Carolina (Projected 1st-2nd Round)
Marquise Brown – Oklahoma (Projected 1st-3rd Round)
Kelvin Harmon – N.C. State (Projected 2nd-3rd Round)
Collin Johnson – Texas (Projected 2nd-3rd Round)
Stay informed, follow our NFL Department and Lauren on Twitter for upcoming stories and news.
Subscribe to get the latest news from TSJ at the TSJ 101 Sports TV YouTube channel!
Play And Win Weekly at ThriveFantasy!
Photo credit to Erik Drost via Flickr