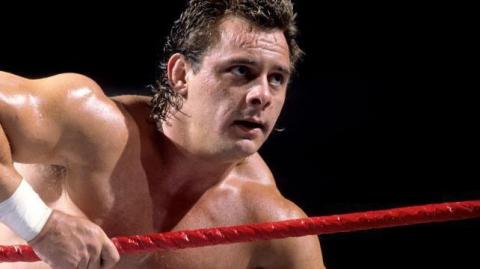 Tom "Dynamite Kid" Billington Passes Away at Age 60
Sad news in wrestling. "Dynamite Kid" Tom Billington passed away on Dec 5th; Yesterday was his sixtieth birthday. Announcing the news is British wrestling star Marty Jones via Facebook. 
It deeply saddens me to announce the passing of Tom Billington the "Dynamite Kid." 😭😢🙏I was really happy and glad I got to see Dynamite one last time last June in the UK. 🇬🇧 ❤️🙏. Dynamite was certainly an inspiration to myself and many others and really revolutionized pic.twitter.com/req7CWTdxm

— Davey Boy Smith Jr. (@DBSmithjr) December 5, 2018
Born in Golborne, Lancashire in 1958, Kid became one of the most popular British wrestling stars of all time in the 1970s and 80s. He would have memorable feuds in England, Japan and the United States. His intense feud with Tiger Mask gave him tremendous respect in wrestling.
Dynamite Kid is mainly remembered as one half of the British Bulldogs in the WWF. Along side Davey Boy Smith, the team would win the WWF World Tag Team championships at WrestleMania 2.
In wrestling terms, Dynamite Kid was a true innovator. Because of this, he genuinely is one of the most integral performers in the history of the business. His intense, physical style was way ahead of its time. His snap suplexes and diving headbutts inspired multiple generations of talent including: Bret Hart, Chris Benoit and Daniel Bryan.
After falling out with Davey Boy Smith in the early 1990s, the two never spoke again ahead of Smith's death in 2002. In 1997, Billington suffered from paralysis due to his wrestling career. He would need the use of a wheelchair for the rest of his life.
We the fans will be expecting a tribute for Dynamite Kid this coming Monday Night RAW and SmackDown Live. Much like his tag partner, Billington is not currently in the WWE Hall of Fame. His legendary career makes him more than deserving of a spot in the hall. We hope for the very best for his grieving family and hope he rests in peace.
Social Media
Follow TSJ101Sports on Twitter: @T101Sports and @T101SportsWWE
Follow me, the writer, on Twitter: @JordanPiekarski
Photo credit to Donald Trump via Flickr