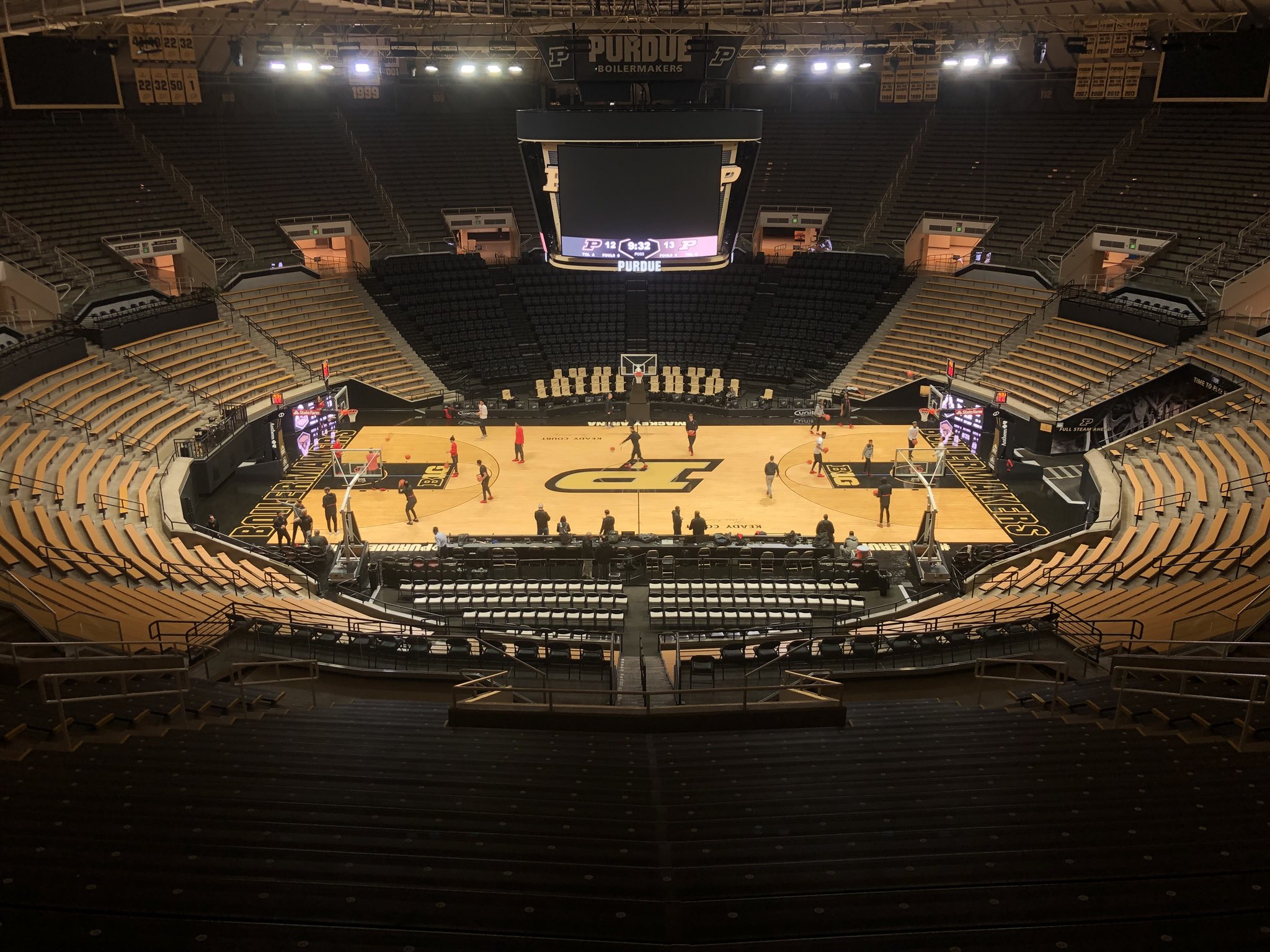 College Hoops Preview: #23 Maryland vs Purdue
Matchup: #23 Maryland Terrapins (7-1, 1-0) @ Purdue Boilermakers (5-3, 0-1)
Date: Dec. 6, 2018
Time: 7:00 p.m. (est)
Network: BTN
Location: West Lafayette, Indiana, USA
Venue: Mackey Arena
Seating Capacity: 14,804
Maryland travels to West Lafayette for its first Big Ten road contest this Thursday against the Purdue Boilermakers.
The Terps are 1-0 in Big Ten contest after defeating Penn State at home 66-59 last Saturday. A match that saw Anthony Cowan Jr. scoring 15 points and Bruno Fernando posting yet another double-double.
Meanwhile, the Boilermakers are on a two-game losing streak and having lost three of its last four outings. However, the losses have come against ranked opponents #5 Michigan, #11 Florida State and #15 Virginia Tech.
Maryland
The Terrapins bounced back against Penn State despite dropping their first game of the season against #4 Virginia. This will be the second time the Terps hit the road since they visited Navy in November.
Sophomore big man Fernando has been averaging 15.4 points and 10 rebounds per game along with 2.3 blocks. Additionally, the 6'10 power forward is shooting an impressive 73.1% from the floor. Alongside him, four other Terps are also averaging in double figures this season. Cowan Jr. averages 16.4 points and 4.5 assists per game. Jalen Smith, Aaron Wiggins and Darryl Morsell make up the starting five for head coach Mark Turgeon. Eric Ayala has also made some noise with 9.1 points per game.
Purdue
Despite having a potential Player of the Year in point guard Carsen Edwards, the Boilermakers have been unlucky. The junior guard is averaging 24.4 points, three rebounds, four assists and a steal per game this season.
Additionally, Ryan Cline is the senior guard that has become the second-leading scorer for Purdue. The 6'5 guard is averaging 15.3 points, 3.4 rebounds and 3.3 assists. He's been a prolific three-point shooter, hitting 45.6 percent while shooting 48.4 percent from the field.
Despite not starting a single game this season, Evan Boudreaux has become their third-leading scorer and top rebounder.
Prediction
Purdue owns a 2-4 edge in the all-time series between the two programs. In their last four meetings, the game has been decided by five points or less.
Additionally, the Boilermakers present a great strength against the Terps, three-point shooting. Purdue has hit 93 threes on 241 attempts (38.6 percent).  Maryland had great trouble handling shots outside the arc against Virginia. Despite this, the style of play between Virginia and Purdue are quite different. Nevertheless, and in similar fashion, Purdue's weakness stands defending the perimeter.
For the Terps to win, they will have defend the perimeter better and keep the turnovers down. Their style and tempo may be determined on how tough the environment plays out on the road for them.
Maryland – 77
Purdue – 72
Follow us on YouTube and Twitter
Photo credit to TerrapinHoops via Twitter