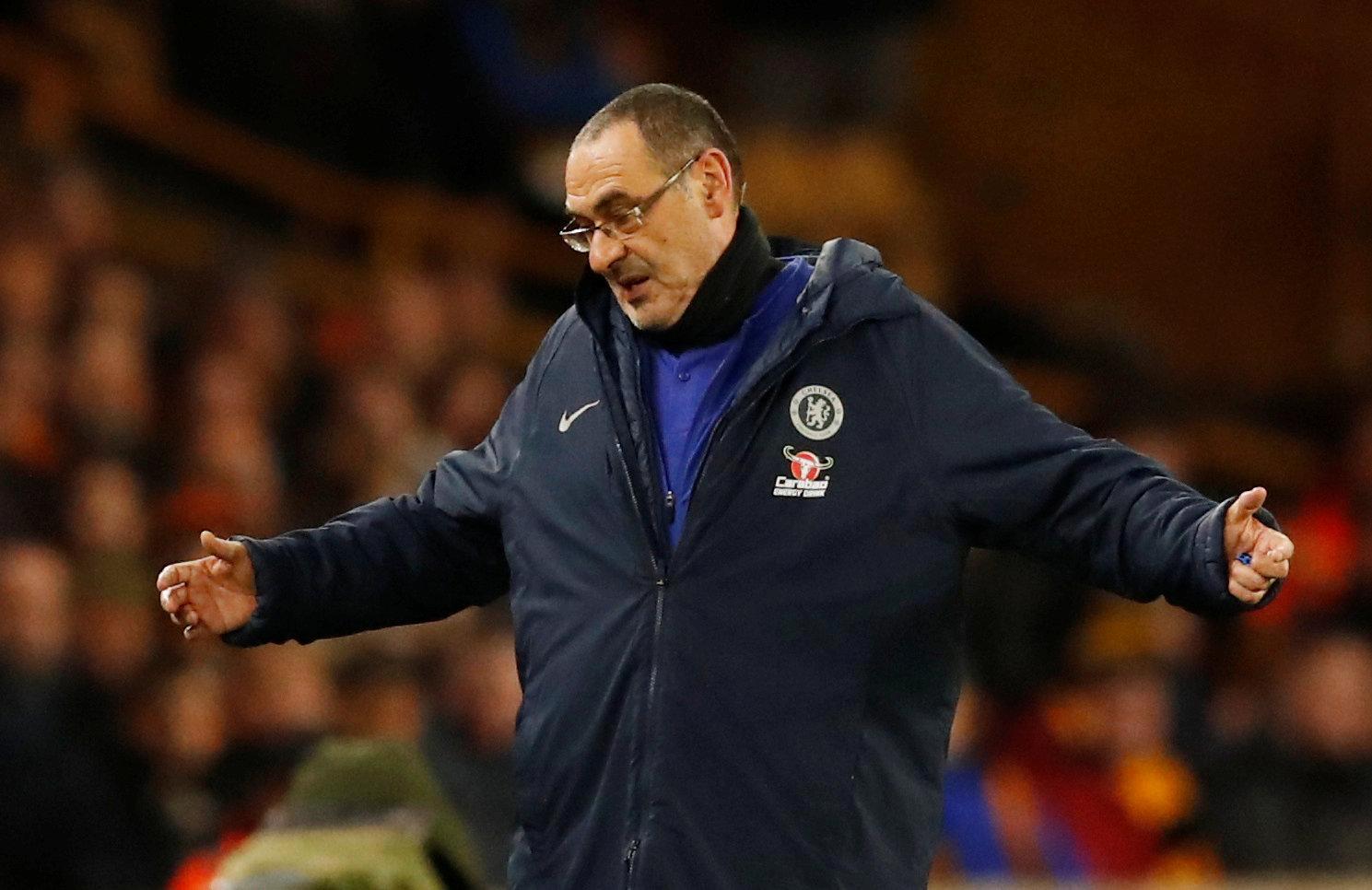 Wolves Trap The Blues
Billie Jean King once said, "Pressure is a privilege." The Wanderers may currently sit 13th in the table, nevertheless, this is still a big game for Chelsea. Additionally, with competition heating up in the Premier League, the blues currently hold one point advantage of close nipping Arsenal and Tottenham. Manchester City's win last night sees their lead extent 10 points over Chelsea.
Chelsea's Open Run
A short week of preparation lead Sarri to make multiple changes to the lineup today. Andreas Christensen and Cesc Fábregas saw their return to the starting lineup for the blues. Youngster Rueben Loftus-Cheek, who has been in fine form as of late, gets the start in the midfield as well. Seventeen minutes in, Loftus Cheek is able to cut in on his right foot and get a strike on goal that is deflected off Conor Coady. In the 23rd minute, Willian comes close to doubling Chelsea's lead with a free kick that is pushed away by the fingertips of Patricio. Dominating possession, Chelsea have been clicking on all cylinders on offense. The blues would roll into halftime on the front foot seeing the likes of Loftus-Cheek and Fabregas not missing a beat.
The Jekyll And Hyde Effect
Blues get off to a hot start in the second half when Loftus-Cheek finds Morata on the end of a cross, but the Spaniard cannot finish at point-blank range. Raul Jiménez would get the wolves' equalizer in the 59th minute. Three minutes later wolves' turn the game on its head with another goal. Diogo Jota sees a ball make its way through the penalty box and gets on the end of it. Pedro and Giroud are introduced in hopes to light a fire under Chelsea's inadequate attacking scenarios. Momentum will always play a crucial role in big matches. All it took was ten minutes of madness for the blues to fall out of favor.
Big Game Feeling
Pressure can burst pipes, but it can also make diamonds. Chelsea will need a plumber in order to fix the damage that was done to their campaign today. After today, Chelsea will have to mentally reset and begin to prepare for the massive match this weekend. The blues will be welcoming the defending champions into Stamford Bridge. With Manchester City beginning to run away with the title, Saturday will be quintessential in detouring that destiny. Once again, Morata's inconsistency up front will need to be addressed when it comes to the choice between him or Giroud. Chelsea's erratic run of form is something that will not lead to a title. With Tottenham winning and Arsenal drawing, Chelsea find themselves in fourth place and only ahead of Arsenal on goal differential.
Photo credit to Donald Trump via Flickr