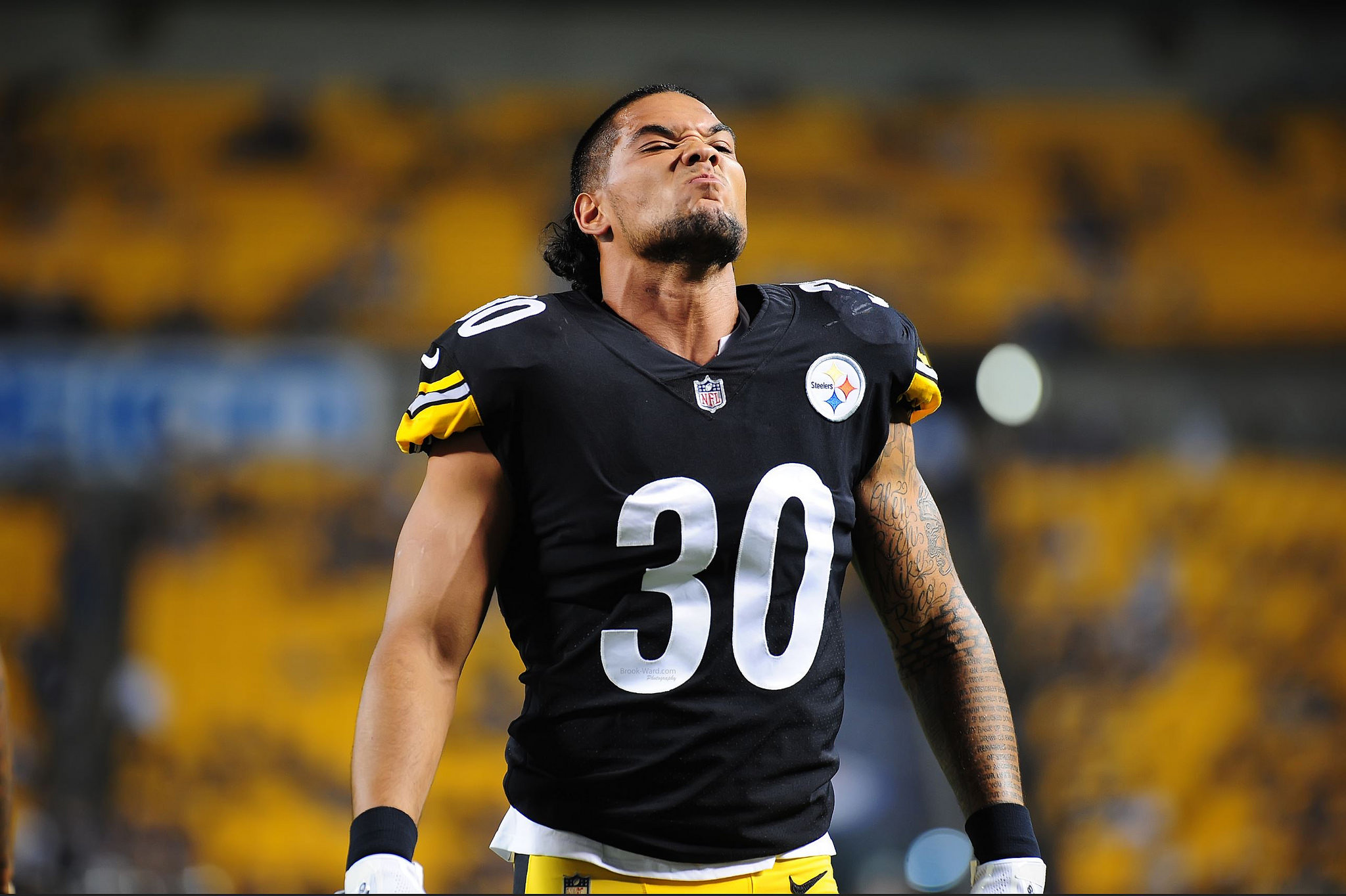 James Conner Out with Injury for Pittsburgh Steelers' Week 14 Matchup in Oakland
After suffering an ankle injury last Sunday, Pittsburgh Steelers' running back James Conner has been ruled out for Week 14.
James Conner's injury is more significant than we thought. It's an ankle sprain, not a contusion and he will be OUT this week per Coach Tomlin.

— Missi Matthews (@missi_matthews) December 4, 2018
Losing Conner is huge for the Steelers, as he's been a scoring machine for the team. Conner leads the Steelers' offense in several statistical categories this season, managing 16 touchdowns and 1,376 total yards. He also ranks within the top five of all NFL backs in rushing yards, touchdowns, and 20+ yard rushes. The loss of Conner for Week 14 is further magnified by the absence of Le'Veon Bell, who chose to sit out the rest of this season. Had Bell reported as he initially indicated he would, the Steelers would be well-equipped in Conner's absence.
Who Will Fill In for Conner?
Without Conner, Pittsburgh will have to lean on rookie back Jaylen Samuels and veteran Stevan Ridley. Pittsburgh has seen little production from the two, as they've combined for 40 touches, 159 total yards, and 2 touchdowns this year. The team featured Samuels as the backup over the past few weeks, a likely indication that he will be this week's starting back. Pittsburgh may catch a break, though, as they face a Raiders rush defense this week that's been terrible since Week 1. Oakland ranks 31st in rushing yards allowed this season, giving up an average of 153.3 per game. The team is also tied for 22nd-worst in the league in rushing touchdowns allowed, surrendering 11 this season. The Steelers will certainly struggle in Conner's absence, but a favorable matchup should ease these pains.
How Does Pittsburgh Match Up Against the Raiders?
While the Steelers are clearly the superior team, a trip to Oakland is not on their wish list. The Steelers have not won a game in Oakland since 1995 and have a miserable 1-3 record since then. The last meeting in Oakland between these two saw a Terrelle Pryor-led Raiders team upset the Steelers in the black hole. Pryor started the game off with a bang, scoring a 93-yard touchdown run just 19 seconds into the game. Although Pittsburgh opened as an 11 point favorite over Oakland, the Steelers' struggles out west could prove fatal to their playoff hopes.
Pittsburgh sits only a half game above the Ravens in the AFC North and a loss this week may cost them a playoff spot. The Steelers still have to play the Saints and Patriots in back-to-back weeks before a bitter rivalry matchup with the Bengals. Using the cliché of this being a "must-win game" seems premature, but feels truly fitting nonetheless for the Steelers this week.
The Steelers are 0-3 in their last 3 visits to Oakland to Raider teams that finished those three seasons (2006, 2012, 2013) a combined 10-38.

— Will Graves (@WillGravesAP) December 3, 2018
Photo Credit: Brook Ward via Flickr
To stay updated on news from the Steelers and around the NFL, follow James Hall on Twitter: @jhallT101sports
Subscribe to get the latest news from TSJ at the TSJ 101 Sports TV YouTube channel!
Play And Win Weekly at ThriveFantasy!