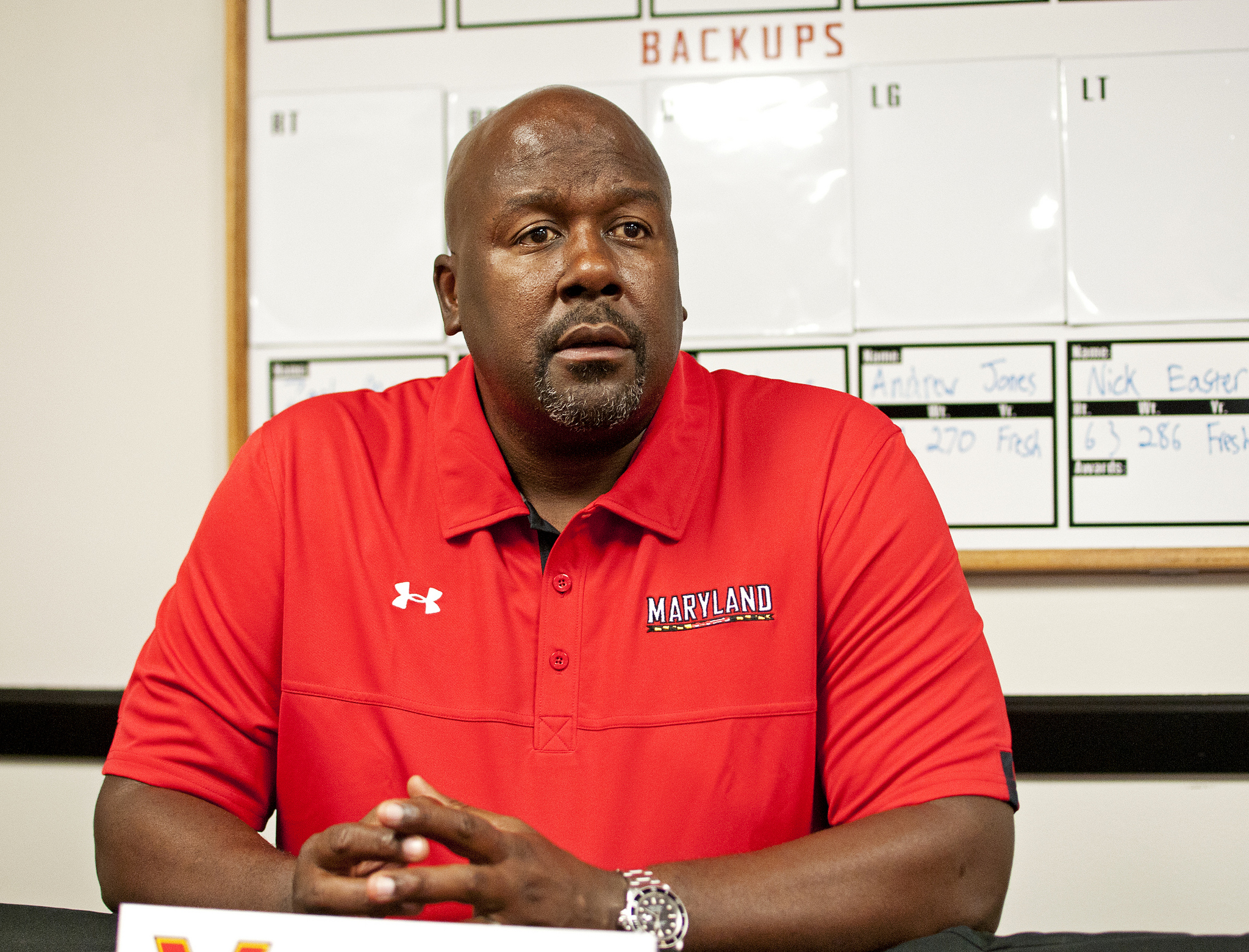 Five Reasons Why Terps Hiring Locksley Makes Sense
Alabama offensive coordinator Mike Locksley was hired as Maryland's next head football coach on Tuesday. Though many are looking at his head coaching record, others are looking at a checkered past. Meanwhile, Locksley's hiring has brought back some excitement to Maryland fans all over.
Though you may be wondering why the hiring of Locksley is so important to this program during a time of turmoil at College Park. Well, the answers are very simple. The 48-year-old is a DC native, is regarded as one of the best recruiters in the country, and brings an offensive mind to a far from luster side of the field.
Home Boy
After being marred by the preventable and tragic death of 19-year-old offensive lineman Jordan McNair, the Terps knew they had to bring someone with knowledge of the program and the area. Despite the great caring that Matt Canada has provided, Canada was yet to be the right man. Canada lacks recruiting knowledge and pedigree. Maryland would have suffered for several years to come until he was able to establish himself as a profitable head coach.
However, it is worth mentioning that Canada's Terps went 5-7 while defeating Texas in Week 1 and being a two-point conversation away from upsetting Ohio State last November.
Nevertheless, Locksley brings what Canada and no other coach can, trust. Former players, families and local schools trust a great deal in Locksley. Recruits know that Locksley will always be in their corner. A sense of unity and healing may now begin for a program that is hurting and bleeding from within.
Best Recruiter Available
Nick Saban called Locksley one of the best recruiters he has had at Alabama. His extensive recruiting ties up and down the Atlantic seaboard are endless. Something that has many Big Ten opponents concerned like Rutgers and Penn State.
Locksley was instrumental in recruiting current Heisman finalist Dwayne Haskins, who de-committed to join Ohio State. Additionally, he was key in the recruitment of Alabama freshman Eyabi Anoma. However, the list of great prospects do not end there, he was responsible for getting Damian Prince and Stefon Diggs to College Park. Needless to say, he also recruited several big time NFL players like Vernon Davis and Shawne Merriman.
Offense, Offense, And More Offense
It's no surprise to anyone, but Locksley's job at Alabama has been remarkable to say the least. His wildly successful offense has made Tua Tagovailoa, Jerry Jeudy, DeVonta Smith and Henry Ruggs III some immediate household names.
Additionally, the Crimson Tide offense averages 47.9 points per game (second nationally), 527.6 yards per game (seventh) and 7.92 yards per play (second).
His outstanding performance with the team earned him winning the 2018 winner of the Broyles Award, given to the top assistant coach in college football.
Moreover
Locksley is perhaps given the difficult task to bring back a program that has seen many downs as of late, and for a very long time. However, there hasn't been much hope for this program since Ralph Friedgen was in charge. Speaking of which, it was the last time Maryland fans were enthusiastic about Maryland football. Let's not forget, the last Broyles Award winner at College Park was none other than the "Fridge".
Perhaps the biggest black-eye in the program was passing on him back in 2015.
Follow us on YouTube and Twitter
Photo credit to Diamondback Photo via Flickr