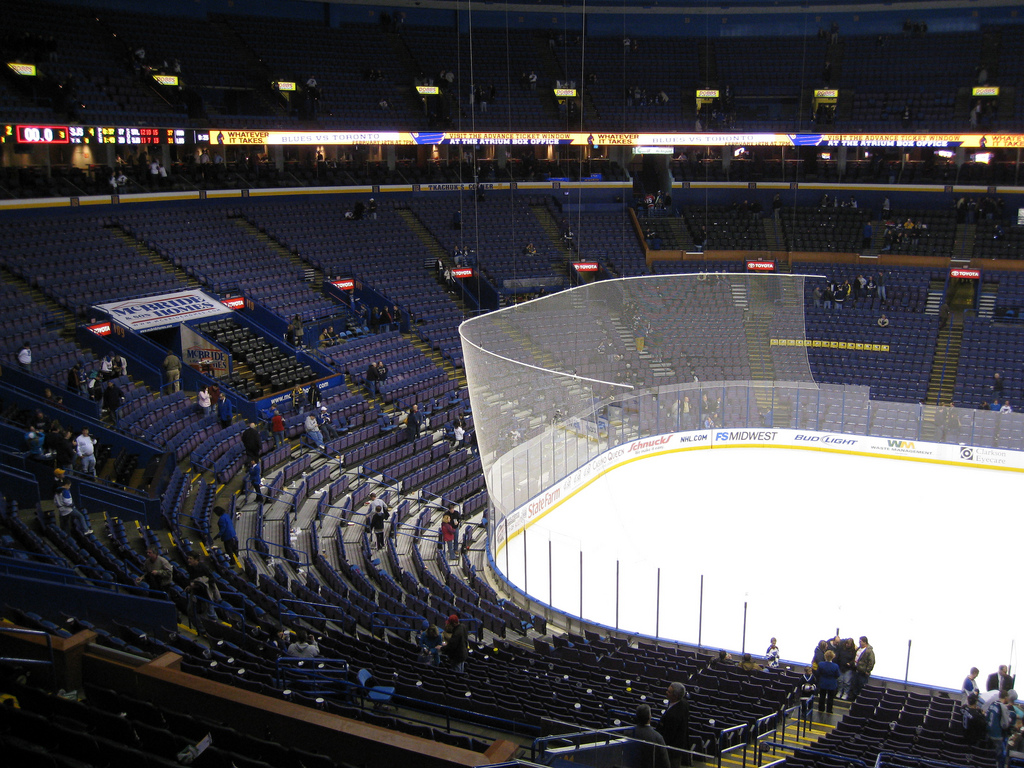 St. Louis Blues Continue to Struggle While Battling Injuries to Core Players
The St. Louis Blues have lost several players to injuries since November 16. These players include Captain Alex Pietrangelo and Alternate Captain Alexander Steen. With two big pieces of the leadership group out with injury, someone else in the locker room need to step and take control of a team that has slid almost to the bottom of the league. We will get into the leadership later in the article but first let's discuss the players that are out.
November 16, 2018
The Blues were in Vegas on November 16 during a run through the Pacific Division. In this game, Jaden Schwartz received an awkward hit but stayed in the game. The FOX Sports Midwest broadcast team had a shot of Schwartz sitting on the bench looking like he was in a bit of discomfort. At the end of the second period, Jaden Schwartz had left the game with an upper-body injury. It was reported on November 17 that Schwartz will miss the rest of the week's games. According to USA Today, Schwartz will be out until mid December.
During the same game, Carl Gunnarsson was hurt but continued to play. After the November 16, match it was reported by the Blues on twitter that Gunnarsson was hurt. At the time, he was out for the rest of the week until the team returned home and he could be re-evaluated. After re-evaluation, USA Today reported that Carl Gunnarsson would be out until mid December with an upper-bod injury.
November 30, 2018
In a game that had most of the core players healthy (minus Jaden Schwartz), the St. Louis Blues played one of the strongest games of the year so far. Alexander Steen is on the back check and absolutely levels Nathan McKinnon, steals the puck and fires a shot on net and receives a late high elbow to the side of the head from Erik Johnson (see below). Jeremy Rutherford, Blues writer for The Athletic, held a subscriber Q&A. In this Q&A, a few had asked about Steen's play. Rutherford stated in the answer that Steen had missed a few weeks earlier in the year with concussion like symptoms. Since he was taken out of the game after this hit, it is apparent that Steen may not have passed the concussion protocol in the dark room.
Things were getting chippy this game. Alex Pietrangelo pinched in the offensive zone to make a hit but had his wrist elbowed by an Avalanche player. Pietrangelo back skated into the defensive end and it was visible that he was in pain as he could not put his right arm on his stick. During the same period, he left for the locker room and was done for the night.
According to Doug Armstrong, Alexander Steen (concussion) is day-to-day and Alex Pietrangelo (wrist) is on LTIR (Long Term Injure Reserve) and will be re-evaluated after Christmas.
December 1, 2018
Robby Fabbri returned on November 1 this season after missing nearly two years with two ACL tears. He has recorded four points (2 goals, 2 assists) in his return for a somewhat slow 15 games so far. Fabbri was racing to hit Josh Archibald of Arizona. Archibald tried to reverse hit Robby and both smashed each other and both hit the ice. When Fabbri got up anyone could tell that he was in a huge amount of pain.
Fabbri's Reaction:
According to Doug Armstrong from the Press Conference, Robby Fabbri was placed on LTIR today with a separated shoulder and will be re-evaluated after Christmas.
Who Could Lead the Blues with Alex Pietrangelo's Absence
Ryan O'Reilly is the skater that stands out to me. Although he has not been on the team as long as some, he is one of the guys that will talk to the media after a disappointing loss. O'Reilly also leads the team in goals (12), assists (16) and points (28) in 25 games played this year. While he will not get the 'C' he has worn an 'A' on his sweater in the games that Alexander Steen and Alex Pietrangelo have missed.
Patrick Maroon is another guy who could spark some fire under the team. Whether it is his post game comments that were made after the disappointing 6-1 loss to Arizona on Sunday (12/1) or his fights off the opening face off, his ability to spark the team should not be under appreciated. After the loss, Maroon had this to say:
"We left our teammates out to dry, we're not playing for each other right now."

"We're a one-hit wonder. We play an excellent game and then we come back and play a god-awful game."

-An honest Pat Maroon on FSMW #stlblues

— Cristiano Simonetta (@CMS_74_) December 2, 2018
Vladimir Tarasenko is the last skater on my short list of men who can corral the divided locker room. All he has to do is put some goals together and get the team on his side and firing on all cylinders. His voice is not disregarded within the players and if he can start putting up stats to prove his worth, maybe he can create a domino effect and get the players around him scoring as well.
It is going to be another tough month for Blues fans. Those fans, and the team, need these three guys and many other core members to step up and take control of the locker room and string together some wins. It is time to start playing for the team rather than for themselves.
Other Blues News
With the three skaters (Pietrangelo, Steen, Fabbri) being placed on IR, the Blues recalled three skaters from San Antonio. Jordan Kyrou, Jordan Nolan and Chris Butler.
In Armstrong's presser, he said Jaden Schwartz is now listed as day-to-day.
It's time for the NHL All-Star Fan Vote; go to nhl.com/vote to vote on Ryan O'Reilly, Vladimir Tarasenko and Alex Pietrangelo.
Social Media
Follow Jared on Twitter @jared_pettus_00
Photo Credit
Photo Courtesy of Chris Yunker