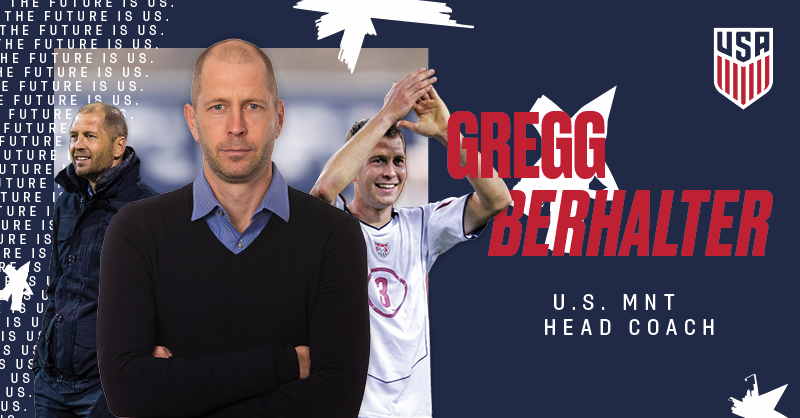 US Soccer Officially Hires Gregg Berhalter As USMNT Head Coach
After several months of uncertainty, US Soccer has officially hired Gregg Berhalter as their new US Men's National Team head coach.
The former Columbus Crew boss will take over for interim coach Dave Sarachan, who led the team since the dismissal of Bruce Arena. In 12 matches, Sarachan went 3-5-4 with his last game being a 1-0 loss to Italy last November.
Nonetheless, several names were mentioned before Berhalter. There was great interest in Atlanta's coach Gerardo "Tata" Martino.
International Career
Berhalter becomes the first USMNT veteran to take over the team. Additionally, he brings a plethora of experience coaching and playing internationally and domestically.
The 45-year-old has two World Cup appearances in 2002 and 2006. Additionally, he has an extensive playing experience playing international competitions having participated in two World Cup Qualifying cycles, two FIFA Confederations Cups (1999, 2003), the CONCACAF Gold CUp (1998) and a Copa America (1995).
Columbus Crew
Though he begun his career in Sweden with Hammarby in 2012-13, he became LA Galaxy's assisntant coach in his last playing year in 2011. Since 2013, he has served as the Columbus Crew, reaching the playoffs four times and the 2015 MLS Cup Final.
Photo credit to US Soccer via Twitter