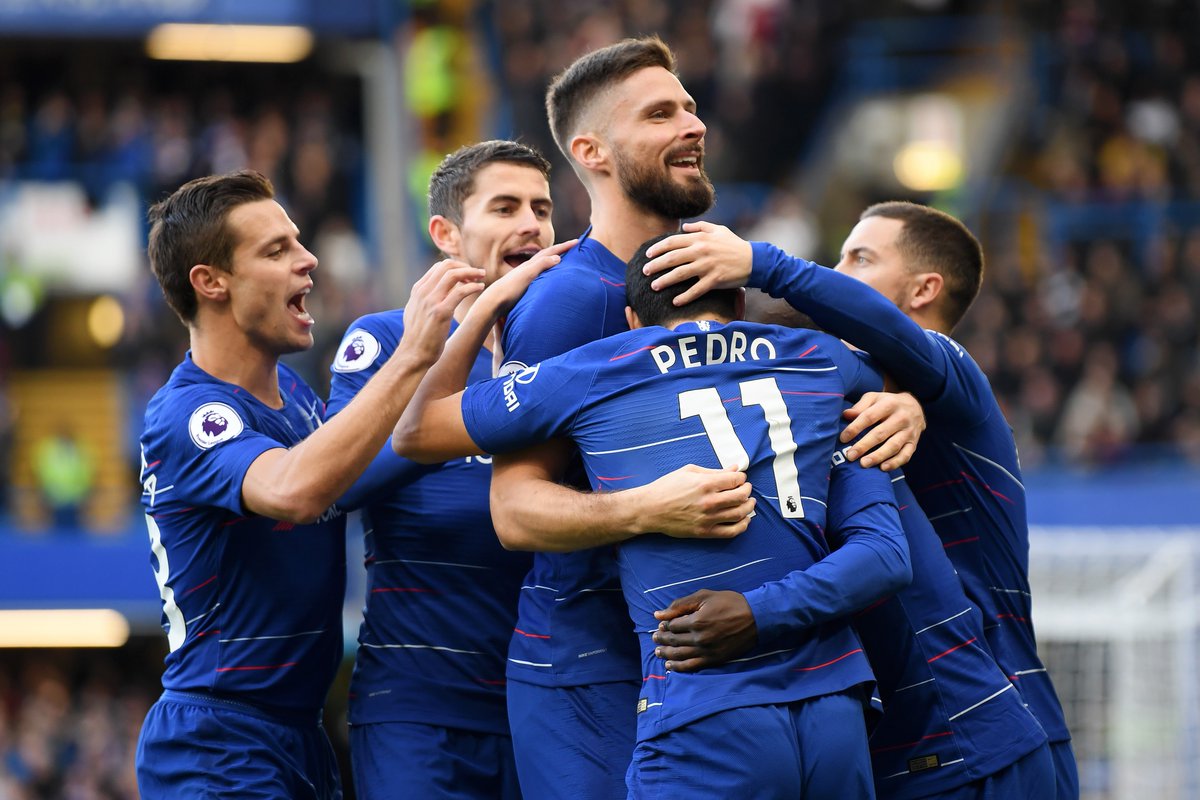 Premier League
Blues Bounce Back
Chelsea looked to bounce back after a poor performance against Tottenham last week. The Blues welcomed Aleksandar Mitrovic and Fulham to Stamford Bridge. Maurizio Sarri made two changes in the lineup inserting Pedro and Giroud after the rout from Tottenham last week.
Hot Start
The blues hot start began from the feet of Kante. The French midfielder's long run through the center lead to an easy Pedro finish. Kante, who's play has been suspect since the position move, showed why his talent is so valuable. With Giroud inserted into the line up, link up play between the midfield has been much more decisive. Kovacic and Hazard seem to benefit the most with the Frenchman in the lineup. Giroud comes close to doubling Chelsea's lead when a cross from Azpilicueta sneaks into the box and onto his foot. Rico's point blank save kept Fulham's hopes alive going into the second half.
The Young Blues
Mitrovic, one of the top goal scorers in the league, tries to get involved early in the second half with a point blank attack. His aggressiveness gets the better of him as he concedes a foul in the box. Kepa shows why he was highly touted by Chelsea as the replacement for Thibaut Courtois. The Spaniard comes up with a massive save in the 54th minute to keep the blues ahead. Chambers blast a header in off an in-swinging corner that is denied. Beautiful link up play between Pedro and Hazard finish with a clinical strike by Ruben Loftus-Cheek. The 22 year old who has been searching for playing time took full advantage of his opportunity today.
Future Endeavors
Chelsea are happy to get back to their winning ways after getting thumped my Tottenham last week. The blues will be happy to see Pedro back in the scoring mix. With the win and a lost from Tottenham, the blues are now in sole possession of third place in the league. The blues will travel to Wolverhampton midweek. Chelsea must look too far ahead on their match with Manchester City in next week, and focus directly on the opponent ahead. Wolverhampton have not won a match since early October and will surely be hungry change that form.
Photo credit to Chelsea FC via Twitter