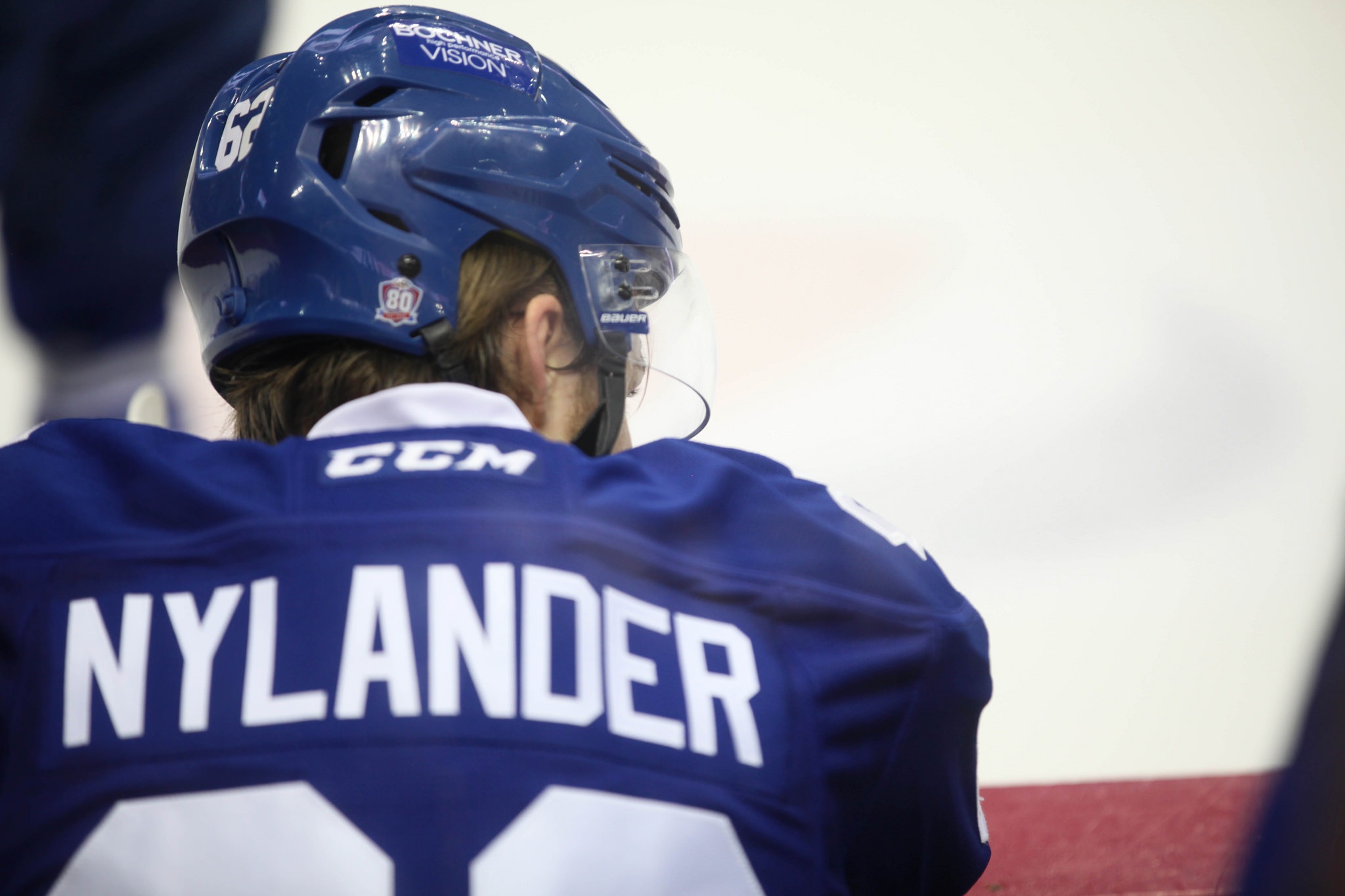 William Nylander Signed Six-Year Extension with Leafs
It's a done deal. William Nylander signed a six-year contract extension with the Toronto Maple Leafs worth close to $42 million. He will carry an average annual value (AAV) of $6.9 million in years two through six. In this shortened season, his AAV will be significantly higher at $10.2 million. Nylander will submit a 10-team no-trade list in the final year of his contract.
For a few hours this afternoon, it felt like #NylanderWatch would never end. The contract would be signed by 5 p.m. Eastern or Nylander would be forced to sit out for the remainder of the 2018-19 season.
Leafs general manager Kyle Dubas stated that Nylander and his agent got in contact with him approximately 45 minutes before the deadline. They wanted to make a deal. According to Sportsnet reporter Chris Johnston, the contract wasn't filed with the league until 4:55 p.m. That's about as down to the wire as this deal could have gotten.
Franchise's Future
Dubas came into the Leafs organization knowing the task ahead of him. "It's my duty to the organization to put the organization in the best possible spot with all our economics." The Leafs still have approximately $5.2 million in cap space following the Nylander signing. His signing has them one man over the roster limit, so a little extra space will be cleared when they send someone back to the Marlies.
With William Nylander's contract settled, Dubas will have to start looking toward the rest of the Leafs future core. Dubas said, "We hope all these guys will be career Leafs. That's our goal, is to keep it together." Signing Mitch Marner and Auston Matthews is going to be the main focus. However, Dubas also has to consider the future of Kasperi Kapanen with the team.
With Nylander's contract talks and Auston Matthews out with a shoulder injury, Kapanen has already surpassed his career highs in goals and assists in 28 games. All of the negotiating Dubas did with Nylander was to hopefully ensure enough cap space for these critical signings. Whether he can pull it off will be the question.
Social Media
Follow Jess on Twitter: @jmstarr_
Photo Credit
Photo Courtesy of: Tori Hartman