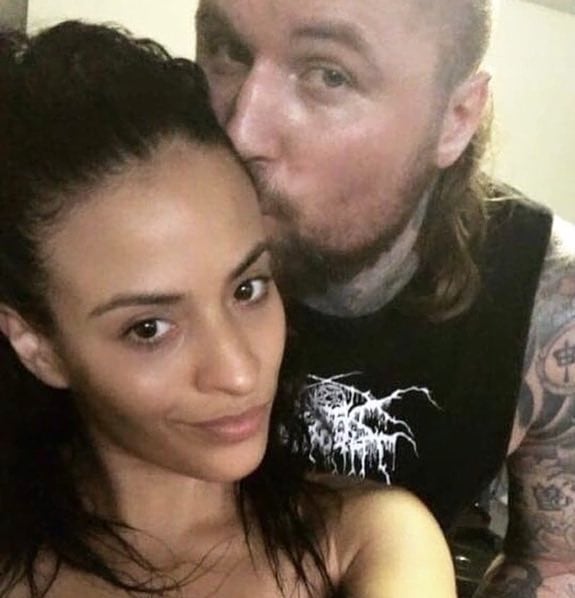 Aleister Black and Zelina Vega Recently Got Married
It's about time we have some good news in the world of professional wrestling. According to several online news sites, WWE Superstars Aleister Black and Zelina Vega are now a married couple.
That may come as a surprise to a few fans. Not a lot of people knew they were a couple, let alone officially hitched. According to several different sources, Aleister and Zelina were seeing each other for quite some time. Multiple photos and Zelina's Instagram story showed the two wrestlers together.
Vega was notably with former Impact Wrestling Champion, Austin Aries. Rumors circulated across the internet as to why they split. However, Vega and Aries haven't commented on the fact as to why they broke things off.
The relationship between Black and Vega had been going on for a while now. The two haven't specified when, but since they're married one can assume it's been a while. If they have been together for several months, maybe even years, it's funny to go back to NXT TakeOver: New Orleans and watch Vega Spike Hurricanrana her future spouse into steel steps.
People do crazy things for the ones they love, after all. In this case, it's moderate to severe bodily harm. And there seems to be a lot of examples of that in professional wrestling.
So far, the newlyweds haven't gone public with their marriage. It's actually curious as to who leaked the info to the public. Whoever gave us this information, thank you. Now we can all wish Mr. and Mrs. Black/End/Budgen the best in their relationship.
Social Media
We're married to our jobs and no it's not sad*…
Follow TSJ101Sports on Twitter: @T101Sports and @T101SportsWWE
Follow me, the writer, on Twitter: @JordanPiekarski
Photo credit to All.About.WWE via Instagram
*I cry every night…