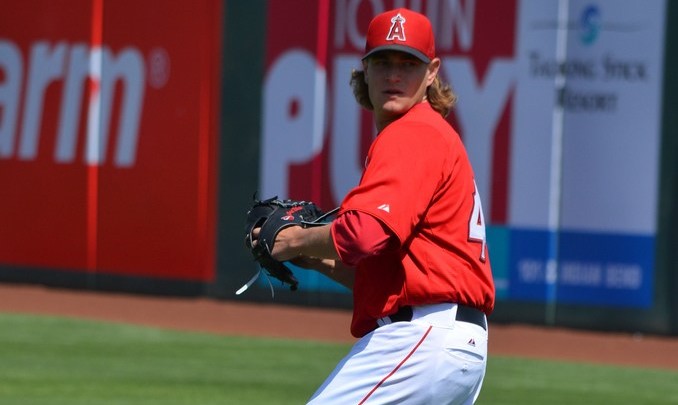 Padres Sign Garrett Richards to A Two-Year Deal
Earlier yesterday, the San Diego Padres signed Garrett Richards to a two-year deal with $15 million guaranteed. Richards has been with the Los Angeles Angels since the 2011 season. During that stretch, Richards has a record of 45-38, an ERA of 3.54, a WHIP of 1.25, and 645 strikeouts in 744 2/3 innings pitched. Before he was shut down for Tommy John surgery, Richards was 5-4 with an ERA of 3.66. He is expected to be out for a majority of the 2019 season recovering from the surgery. The announcement was made yesterday on social media from Richards himself. He discussed rehabbing from the surgery and hopes to have a few more years left in his career after the surgery.
Staying healthy has been an issue for Richards over the last couple of years. In 2016, he tore a ligament in his pitching elbow and missed the rest of the year recovering with stem cell therapy. In 2017, he missed about five months to due nerve irritation in his right bicep. Finally, in 2018, Richards was shut down and required to have Tommy John Surgery. The Padres will hope to get back the healthy Garrett Richards the Angels so desperately wanted.
What Does This Move Mean For The Padres?
Amid the rumors surrounding the Padres potentially trading for Noah Syndergaard, the team went out and got a potential number two or three starter. Richards would be a great supplement to the rotation in general, not just backing up Syndergaard (should the Mets trade him). This move provides a small step forward for San Diego following a disappointing 2018 season. Starting pitching has lacked over the years and Richards provides an arm to help solve the issue. As they continue the rebuilding process, San Diego will look to make a statement in 2019 and for the future.
Photo Credit to JFernandez614 via Flickr