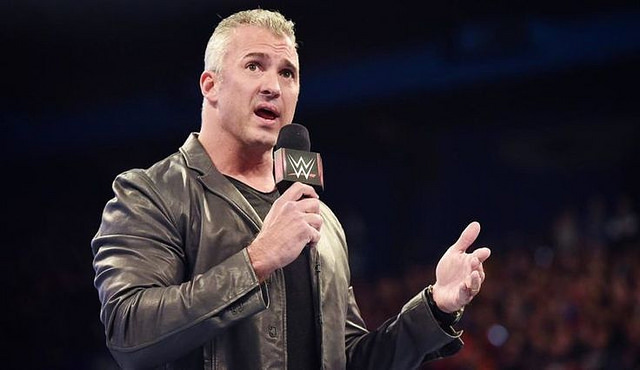 In the WWE, characters always change. The storylines change and characters undergo major changes to bring them back to life. That can put them back to the top of the WWE. It's being reported that current SmackDown Live Commissioner Shane McMahon is set to undergo a character change himself. As we head towards the grandest stage of them all: WrestleMania 35.
The PPV will take place in April. Supposedly, Shane McMahon will definitely be a different Shane by then.
Shane McMahon Character Change
According to Dave Meltzer of the Wrestling Observer Newsletter, the change for Shane should take place in early 2019.
Meltzer also noted that the plan was to originally turn McMahon heel and have him face the current WWE Champion, Daniel Bryan, at WrestleMania in April.
However, since a Bryan heel turn on AJ Styles, thus winning the WWE Championship. However, the plans are now off the table. One possible and likely opponent for Shane at WrestleMania in 2019 is The Miz. The two are currently in a storyline together.
The Miz vs. Shane McMahon in the Future?
The Miz was unable to compete against Ziggler at WWE Crown Jewel due to injury. Instead, he was replaced in the "Best in the World" tournament by Shane McMahon. McMahon would go on to win and bring home the World Cup to SmackDown Live for the blue brand. Miz claims he's "two-thirds" of the best in the world, and Shane is only "one-third".
The two teamed up recently in a tag team against two local wrestlers called the Bryant Brothers, and The Miz took the pin and the loss.
What's Next?
However, regardless of who Shane faces at WrestleMania he's likely to be a big part of the pay-per-view. McMahon has been the big part the past three years in a row, and we will see what happens.
What would you like to see with Shane McMahon happen? Miz vs. McMahon?
Feel free to comment below and let us know your thoughts.
Social Media
Follow us on Twitter: @T101Sports and @T101SportsWWE
Writer: @RollinsReign_
Picture Credit: Matin Talukdar via Flickr