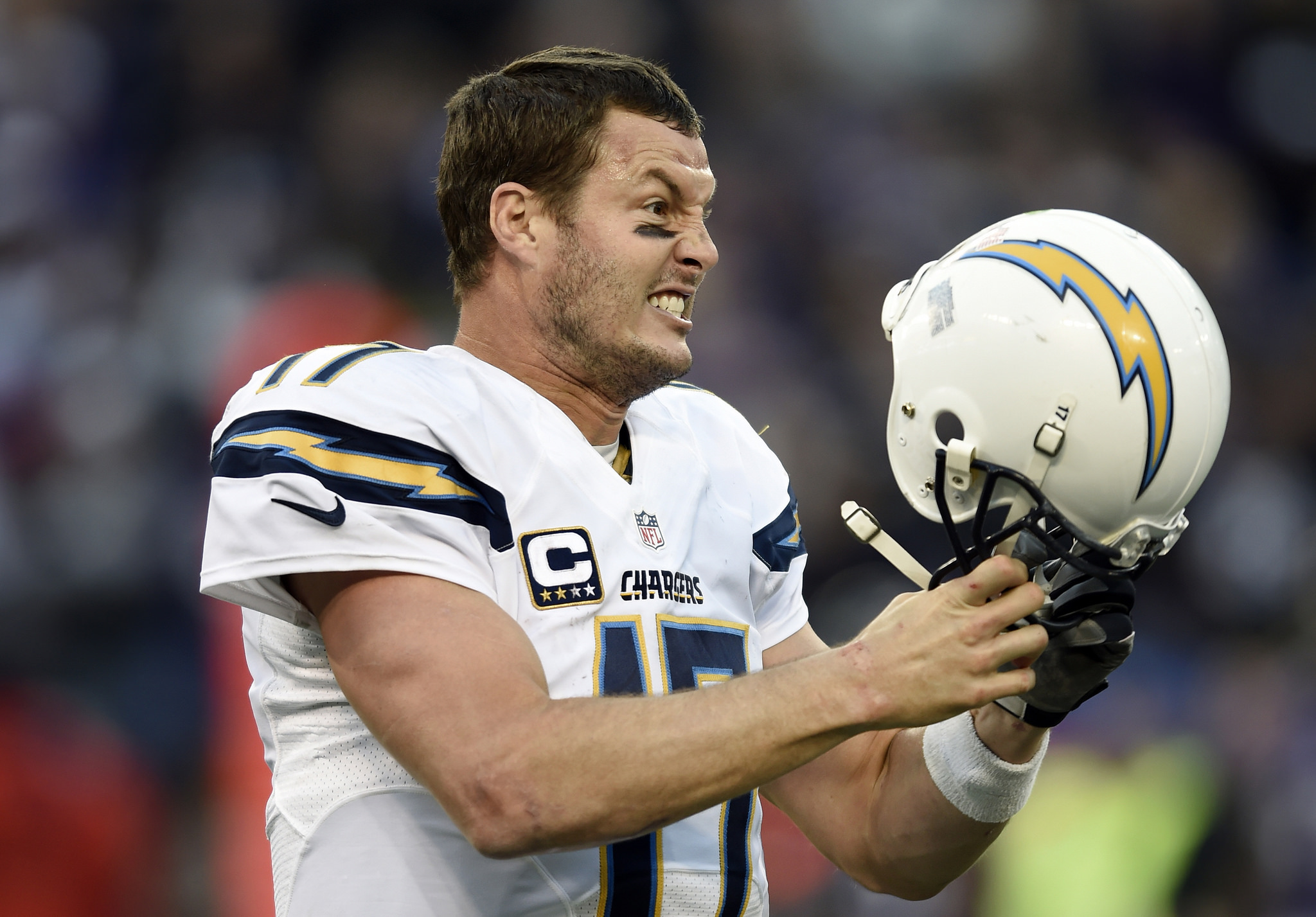 Stud or Dud: Week 13 || Fantasy Football
Last week, the fantasy world was led by several huge performances from young running backs. The Giants' second-overall draft pick and generational rookie talent Saquon Barkley totaled 142 scrimmage yards on 20 touches, scoring twice. Browns' rookie second-rounder Nick Chubb racked up 128 yards and also scored twice (once through the air, once on the ground). However, the best performance of the weekend came from second-year Panthers back Christian McCaffrey. McCaffrey exploded for a staggering 237 scrimmage yards — a performance reminiscent of his dominant college career. McCaffrey has established himself as one of, if not the best dual-threat running backs in the NFL. He has 71 receptions on the year, which ranks 9th in the league among all players — regardless of position.
Week 13 is the final week before the fantasy playoffs begin. This means that fantasy owners are now either looking to next season, making their final pushes for the playoffs, or simply counting their wins and preparing for their playoff matchup. So without further ado, we bring you Stud or Dud: Week 13.
Player Positional Rankings (Top 10)
This is a new feature of weekly Stud or Dud, where players will be ranked based on expected performance in their upcoming games. These rankings will include the Stud or Dud for the week, highlighted in bold if they're in the top 10.
Quarterback
Patrick Mahomes, Kansas City Chiefs (vs. OAK)
Cam Newton, Carolina Panthers (vs. TB)
Philip Rivers, Los Angeles Chargers (vs. PIT)
Drew Brees, New Orleans Saints (vs. DAL)
Aaron Rodgers, Green Bay Packers (vs. ARI)
Jared Goff, Los Angeles Rams (vs. DET)
Russell Wilson, Seattle Seahawks (vs. SF)
Andrew Luck, Indianapolis Colts (vs. JAX)
Ben Roethlisberger, Pittsburgh Steelers (vs. LAC)
Lamar Jackson, Baltimore Ravens (vs. ATL)
Running Backs
Todd Gurley, Los Angeles Rams (vs. DET)
Christian McCaffrey, Carolina Panthers (vs. TB)
Kareem Hunt, Kansas City Chiefs (vs. OAK)
Alvin Kamara, New Orleans Saints (vs. DAL)
Saquon Barkley, New York Giants (vs. CHI)
James Conner, Pittsburgh Steelers (vs. LAC)
Ezekiel Elliott, Dallas Cowboys (vs. NO)
Aaron Jones, Green Bay Packers (vs. ARI)
Nick Chubb, Cleveland Browns (vs. HOU)
Phillip Lindsay, Denver Broncos (vs. CIN)
Wide Receivers
Tyreek Hill, Kansas City Chiefs (vs. OAK)
Adam Thielen, Minnesota Vikings (vs. NE)
Antonio Brown, Pittsburgh Steelers (vs. LAC)
DeAndre Hopkins, Houston Texans (vs. CLE)
Davante Adams, Green Bay Packers (vs. ARI)
Michael Thomas, New Orleans Saints (vs. DAL)
Julio Jones, Atlanta Falcons (vs. BAL)
Odell Beckham Jr., New York Giants (vs. CHI)
Amari Cooper, Dallas Cowboys (vs. NOR)
Kenny Golladay, Detroit Lions (vs. LAR)
Tight Ends
Zach Ertz, Philadelphia Eagles (vs. WAS)
Travis Kelce, Kansas City Chiefs (vs. OAK)
Rob Gronkowski, New England Patriots (vs. MIN)
Eric Ebron, Indianapolis Colts (vs. JAX)
George Kittle, San Fransisco 49ers (vs. SEA)
Greg Olsen, Carolina Panthers (vs. TB)
Jared Cook, Oakland Raiders (vs. KC)
Cameron Brate, Tampa Bay Buccaneers (vs. CAR)
David Njoku, Cleveland Browns (vs. HOU)
Jordan Reed, Washington Redskins (vs. PHI)
Quarterback
Stud
Cam Newton, Carolina Panthers: While Cam Newton has been having good year statistically, he is not living up to his astronomical fantasy standards. This stems, in part, from the lack of red zone rushing attempts he has received. As running back Christian McCaffrey has emerged over the past few weeks, the team has shifted to McCaffrey as their main red zone back. While this does take away some of Newton's value, he should have no trouble against a soft Buccaneers defense. The Bucs defense is currently sixth-worst in the league, allowing 274.3 yards per game. While he hasn't been scoring touchdowns at the same rate as last year, Newton is still averaging 37.9 yards rushing per game. This still provides him with one of the highest floors in all of fantasy. Newton is top-five QB1 this week.
Philip Rivers, Los Angeles Chargers: Rivers is quietly having an MVP-caliber year. He is averaging 283.5 yards per game, while throwing 26 touchdowns compared to only 6 interceptions. Rivers is facing a Pittsburgh defense this week that's allowing just 223.3 yards per game to opposing QBs this season. While it may seem like an alarming matchup, this is the same Pittsburgh defense that allowed Case Keenum to throw for almost 200 yards and 2 touchdowns last week. Rivers, of course, is a far superior quarterback to Keenum. The Chargers will also be without superstar running back Melvin Gordon, likely forcing even heavier reliance on Rivers and the passing game to help pull out a critical win. Philip Rivers should post strong QB1 numbers this week.
Dud
Carson Wentz, Philadelphia Eagles: When Carson Wentz is at his best, he is one of the best QBs in the NFL and fantasy football. It's safe to say, however, that he has not been at his best for much of the season. Over the past two weeks, Wentz has averaged 196 yards and thrown only one touchdown to go with his 3 interceptions (all of which in one game). That's also unlikely to improve this week, as the Eagles are facing a tough Washington defense. With a secondary of Josh Norman, Haha Clinton-Dix, and DJ Swearinger, Washington produces some of the tightest coverages in the league. The Eagles have been ravaged with injuries this year and may be down early and often in this game, which could lead to more turnovers for Philly's third-year quarterback. Wentz is a QB2 this week, but should regain QB1 standing once the Eagles' schedule lightens up.
Running Back
Stud
Aaron Jones, Green Bay Packers: Aaron Jones has finally claimed the starting spot in the Packers' backfield and has made the most of his opportunities. He has been one of the lone bright spots in an otherwise disappointing Packers team. Jones, over the past three weeks, has racked up five touchdowns. Jones will now set his sights on the Arizona Cardinals, whose defense ranks the third-worst in the NFL. He should get a healthy amount of touches and be relied upon heavily out of the backfield. This will also be a make-or-break game for Packers head coach Mike McCarthy. Green Bay will need to win this game if he wants to keep his job much longer. Aaron Jones profiles as solid RB1 this week.
Phillip Lindsay, Denver Broncos: Lindsay has been arguably the best rookie running back this season outside of Saquon Barkley. He has established himself as the lead back in Denver over fellow rookie and preseason fantasy sleeper Royce Freeman. Over the Broncos last five games, Lindsay has rushed for 79 or more yards and scored one or more touchdowns in 4 of 5 games. In his last two games, specifically, Lindsay has averaged 7.56 yards per carry. He will now come face-to-face with one of the worst defenses in the NFL in the Cincinnati Bengals. The Bengals rank second-worst in the league in rushing yards allowed and have given up the third-most rushing touchdowns of any team this season. High usage and efficient touches push the undrafted Lindsay into RB1 territory this week.
Dud
Sony Michel/James White/Rex Burkhead, New England Patriots: The Patriots backs have all had individual successes this year. Rookie Michel has been a revelation for the team, managing 20+ carries in three games this year — with 100+ yards and a touchdown in each game. He is obviously the future of the Patriots' backfield, with the potential to serve as a workhorse back in the future (if given the opportunity). Michel's ceiling is limited, however, by the role of James White. White has established himself as one of the best pass-catching backs in the league, which limits Michel's work mostly to the ground. White possesses one of the more unique skill sets in the league and fits the mold of typical Patriots back. While these backs have coexisted well this year with complementary skill sets, both backs' fantasy stocks could come crashing down with the return of Rex Burkhead.
Burkhead would figure to eat into both of their touches. He is not only one of the league's better pass-catching backs, but also a rusher who poses a real threat to Michel's red zone usage. However, as a standalone asset, Burkhead is unlikely to get enough work for fantasy relevance. The Patriots are facing the Minnesota Vikings this week — whose defense makes this matchup a risky one for New England's backfield. With unknown usage and the return of Rex Burkhead, Michel and White should be relegated to high-end RB3s with some upside, depending on how the usage plays out. Burkhead is no more than a desperation flex play.
Wide Receiver
Stud
Kenny Golladay, Detroit Lions: Golladay has a chance to claim the number-one receiver role in the Lions offense this week. He will be tasked with making up for the trade of star wide receiver and slot wizard Golden Tate and the loss of Marvin Jones Jr. for the year due to injury. Golladay was up to the task last week, as he posted 5 catches for 90 yards against a tough Bears defense and in a game where quarterback Matthew Stafford did not play well. This week, he and the Lions will face the Los Angeles Rams. In this matchup, Golladay will likely be shadowed by either Marcus Peters (who hasn't lived up to his lofty expectations) or Aquib Talib (in his first game back from injury). Golladay should be able to take advantage this week, likely producing solid WR1 numbers.
Amari Cooper, Dallas Cowboys: Amari Cooper was sent from the Raiders to the Cowboys in what many thought was a one-sided trade, as the Cowboys surrendered a first-round pick for the receiver. It's safe to say, though, that the gamble has paid off so far for Dallas. Since the trade, Cooper has caught five or more passes in three of his four games for Dallas. This includes last week's haul of 180 yards and two touchdown on eight receptions. He has added a new dimension to a once-struggling Cowboys offense. This week, Dallas will face the New Orleans Saints. While the Saints' run defense is one of the league's best, their secondary is ranked third-worst in the NFL. Cooper should post WR1 numbers once again this week.
Dud
Jarvis Landry, Cleveland Browns: While the Browns have gotten on track in recent weeks and look like legitimate playoff contenders for the first time in ages, offseason acquisition Jarvis Landry has not been a part of this turnaround. Rookie quarterback Baker Mayfield has emerged, throwing 9 touchdowns over the past three weeks. Shockingly, not one has gone to Jarvis Landry. There is obviously a lack of chemistry between the two, which may need to be addressed in the offseason. The Browns are facing the Houston Texans this week, who are red hot after their 34-17 win over the Titans on Monday night. Landry hasn't topped 50 yards receiving or caught a touchdown since Week 7. He profiles as a low-end WR2 or high-end WR3 — until he proves that him and Baker have a connection.
Tight End
Stud
Eric Ebron, Indianapolis Colts: Ebron has made the Stud or Dud list before — and, for a similar reason, he makes the list this week. Fellow Colts tight end Jack Doyle was placed on injured reserve this week, leaving Ebron as the de facto number-one tight end on the team. Moreover, Ebron has become Andrew Luck's go-to target in the red zone. Ebron was already having a terrific season while splitting time with Doyle. He has amassed a league-leading 11 touchdowns (technically 12, though one came off of a rush). This number is staggering, particularly considering the massive disappointment he appeared to be during his days in Detroit. Since his move to Indianapolis, Ebron and Luck have become one of the most lethal QB-TE connections in the league. This connections now looks to become even more productive with Doyle's injury. Ebron profiles as a strong TE1, even against a tough Jaguars defense, based on his volume alone.
Dud
Jordan Reed, Washington Redskins: Reed has amassed 13 receptions on 19 targets over the past two weeks. He has not been the most consistent with those touches, which has disappointed some. In fantasy, however – where the tight end position is arguably the least deep of any – volume is king. Reed will be tasked with facing an Eagles defense this week ranked third-best against tight ends in fantasy points allowed per game. The Eagles are allowing, on average, only 8.6 points to the position in PPR. With little-to-no better options at the position in most leagues, Reed is still a TE1 this week. However, he is definitely at the lower end of the spectrum in terms of outlook in Week 13.
Photo Credit: sandy mendinsky via Flickr
Like Stud or Dud: Week 13? Follow Ben Glassmire on Twitter (@brglass10) and on TSJ101Sports: NFL for all the latest Stud or Dud fantasy football content!
Subscribe to get the latest news from TSJ at the TSJ 101 Sports TV YouTube channel!
Play And Win Weekly at ThriveFantasy!