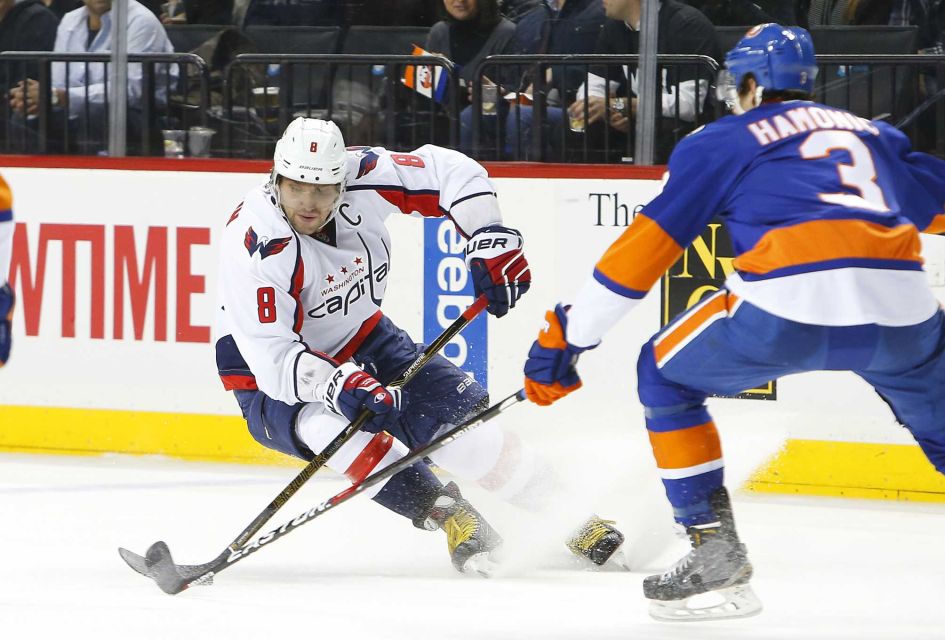 Washington Capitals vs New York Islanders: Capitals Extend Win Streak to Six
It was a shaky start in Brooklyn, but the Washington Capitals pulled out a 4-1 win over the New York Islanders. The Capitals first-period woes were still on display as they had been in previous games, but they extended their win streak to six games.
Barry Trotz's Champions
Prior to the game, the Capitals presented former coach Barry Trotz with his Stanley Cup championship ring. In a heartfelt moment, Trotz said, "It's going to be really hard to not like you guys, it really is. Because you're always family." However, that doesn't change the fact that they are divisional opponents and he now stands on the other side of the ice.
Tested Early
The Capitals have a known problem with starting on time. They look remarkably similar to last year's Toronto Maple Leafs who struggled within the first ten minutes. Once again, the Caps fell behind early. Valtteri Filppula scored an unpredictable backhand goal just 36 seconds into the first period. Braden Holtby is notorious for giving up goals when tested within the first two minutes of a game. He has to find his groove, settle in for a minute before Vezina-winner Holtby is ready.
Regarding the early goal against, defensemen Matt Niskanen said, "Probably not a traditional strategy, but I think that's something we've developed over the last couple of years… Resilient, we can come back in just about any game."
Streaks and Milestones
Tom Wilson responded with a goal of his own within three minutes of the Islanders' tally. Since coming back from his suspension, Wilson has scored six goals in eight games and is riding a six-game point streak. Wilson's first goal of his NHL career came against the Islanders, so it makes sense that he would continue to terrorize them.
Wilson's four-game goal streak continued, but it was Nicklas Bäckström's assist on the goal that made headlines. It tied him with Peter Bondra on the Capitals all-time points list at 825. By the end of a three-point night, Bäckström had taken sole possession of second place with 827.
Up Next
It will be another Metro Division competition on Friday when the Capitals face off against the New Jersey Devils. The first time left the Capitals reeling with a 6-0 loss in Newark. Home ice has been favorable this season, so they hope that trend continues.
Devils starting goaltender Keith Kinkaid was stronger at the beginning of the season than he is now. He had two shutouts in the first four games of the season. Looking at his stats from his last five starts, he has three overtime losses and two wins. If Kinkaid performs like he did earlier in the season, the Capitals might have reason to be concerned.
While not confirmed, it looks promising that the Capitals will have Evgeny Kuznetsov back in the lineup. Both Kuznetsov and TJ Oshie sustained head injuries on Nov. 14 against the Winnipeg Jets. Kuznetsov participated in a full practice prior to the Islanders game. There is still no timetable for Oshie's return.
It'll be curious to see how the Capitals perform with their star center back in the lineup. Logic says that putting a good player into an already well-performing team is going to make them better. When have the Capitals made sense, really? The current lines work. Kuznetsov hasn't made a large contribution at even strength this season, so the Caps need to get power plays during this game.
Social Media
Follow Jess on Twitter: @jmstarr_
Photo Credit
Photo Courtesy of: Newsday